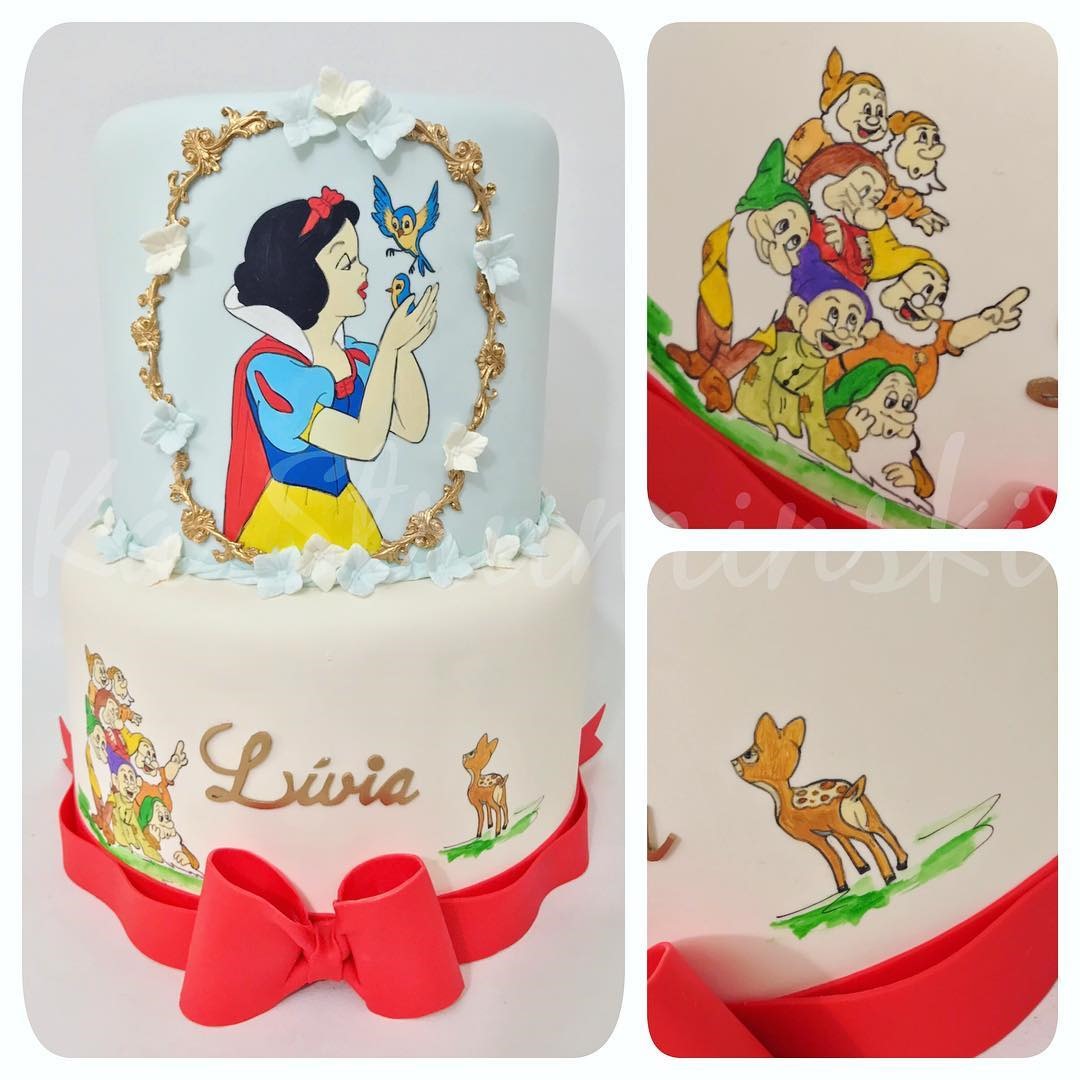 Ká Struminski makes wonderful Snow White Cakes, so I thought I'd feature three of them today.
This first lovely cake has two tiers. The bottom layer features the Seven Dwarfs while the top layer features Snow White. The bottom layer has a red ribbon around it. The top tier has blue and white flowers around it. There is a round ornate frame around Snow White.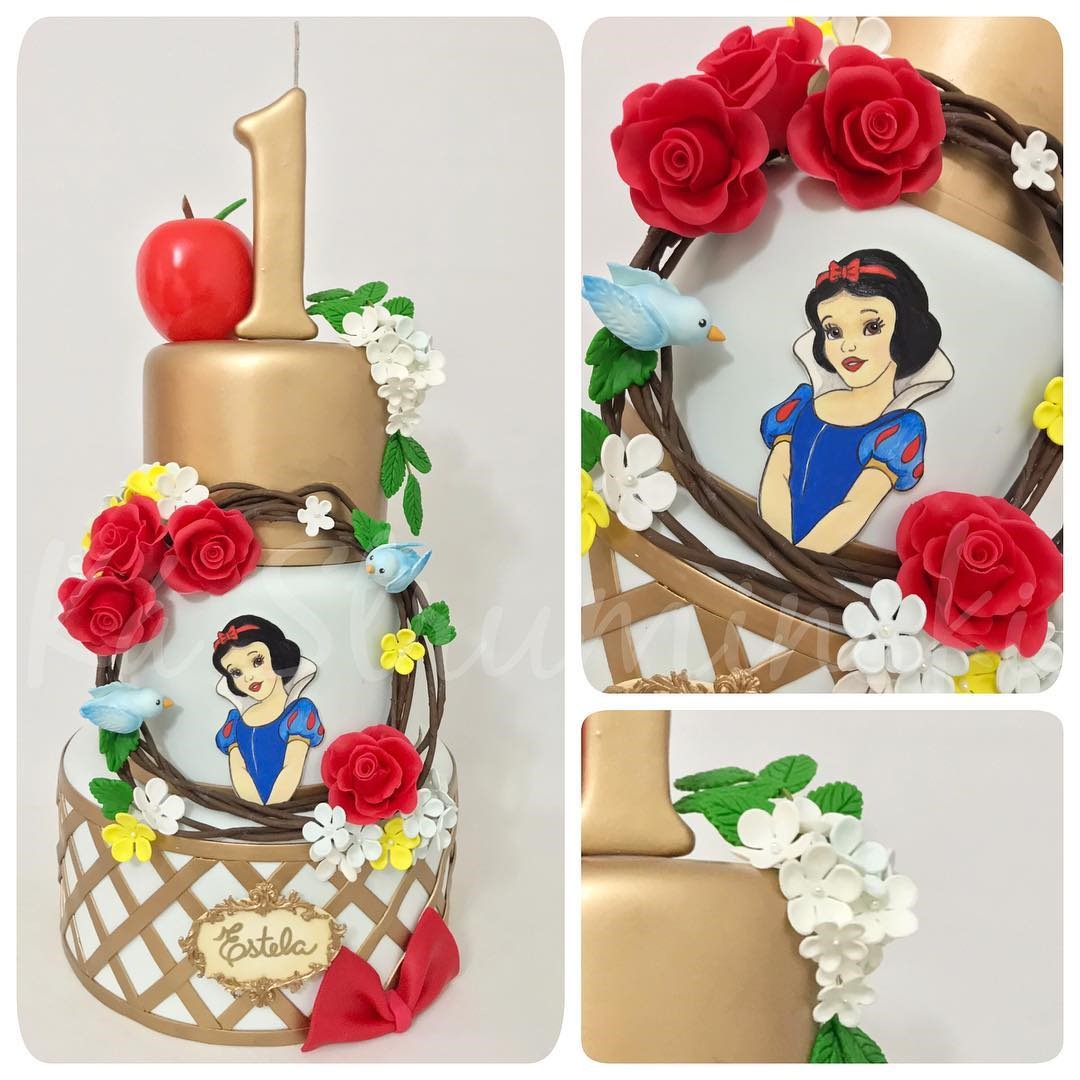 This 1st birthday cake is designed to look Snow White is in the Seven Dwarfs cottage and looking out the window. I really like how the vines, flowers, and blue birds frame Snow White. It is a really pretty effect.
This Snow White Cake is so elegant. I really like the silhouette of Snow White with the ornate gold frame around it. Since it is the only black on the cake, the silhouette really stands out. The lovely frame also really makes it stand out. This is such a lovely cake.
Also, check out these wonderful Snow White Cakes and Cookies.