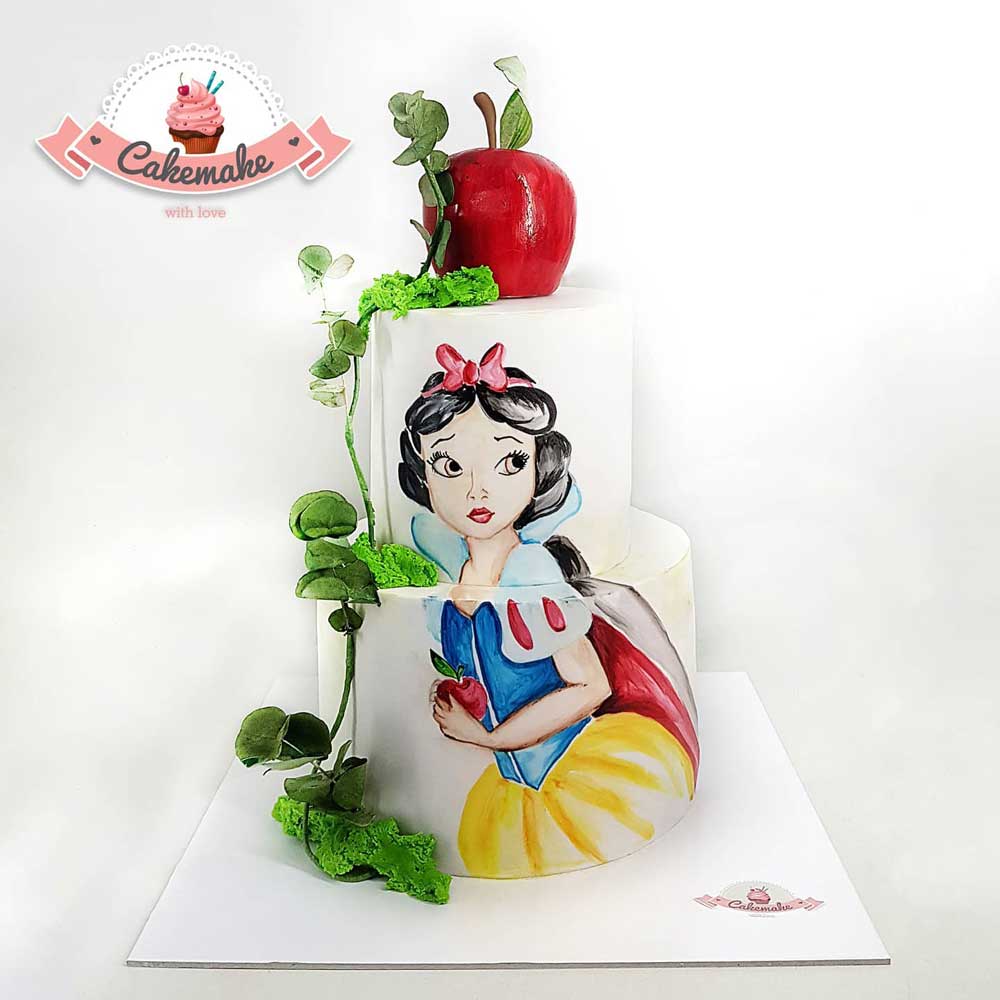 This Hand-painted Snow White cake w red apple features a painting of Snow White that spans both tiers of this cake. A fondant covered three dimensional red apple is on the top of the cake. The apple has a brown stem and a green leaf. In addition it has a white hi-light to look like light is reflecting off it. Also a green leafy vine runs from the top to the bottom of the cake beside Snow White.
This wonderful cake was made by CakeMake with Love. The cake is covered in white fondant and acts as a nice canvas for this portrait. The shading of the blue and yellow on her dress and on her black hair looks a lot like a watercolor painting.
Two days ago I featured a Talking Snow Queen cake and yesterday I featured a Snow White party with a red blue and gold cake and gold apple and tomorrow I will be feature another Snow White cake.
For more Snow White party ideas:
hand-painted cake with Snow White, the Snow Queen, the cottage, and the 7 Dwarfs
Cake with Snow White and 7 Dwarfs and forest animals