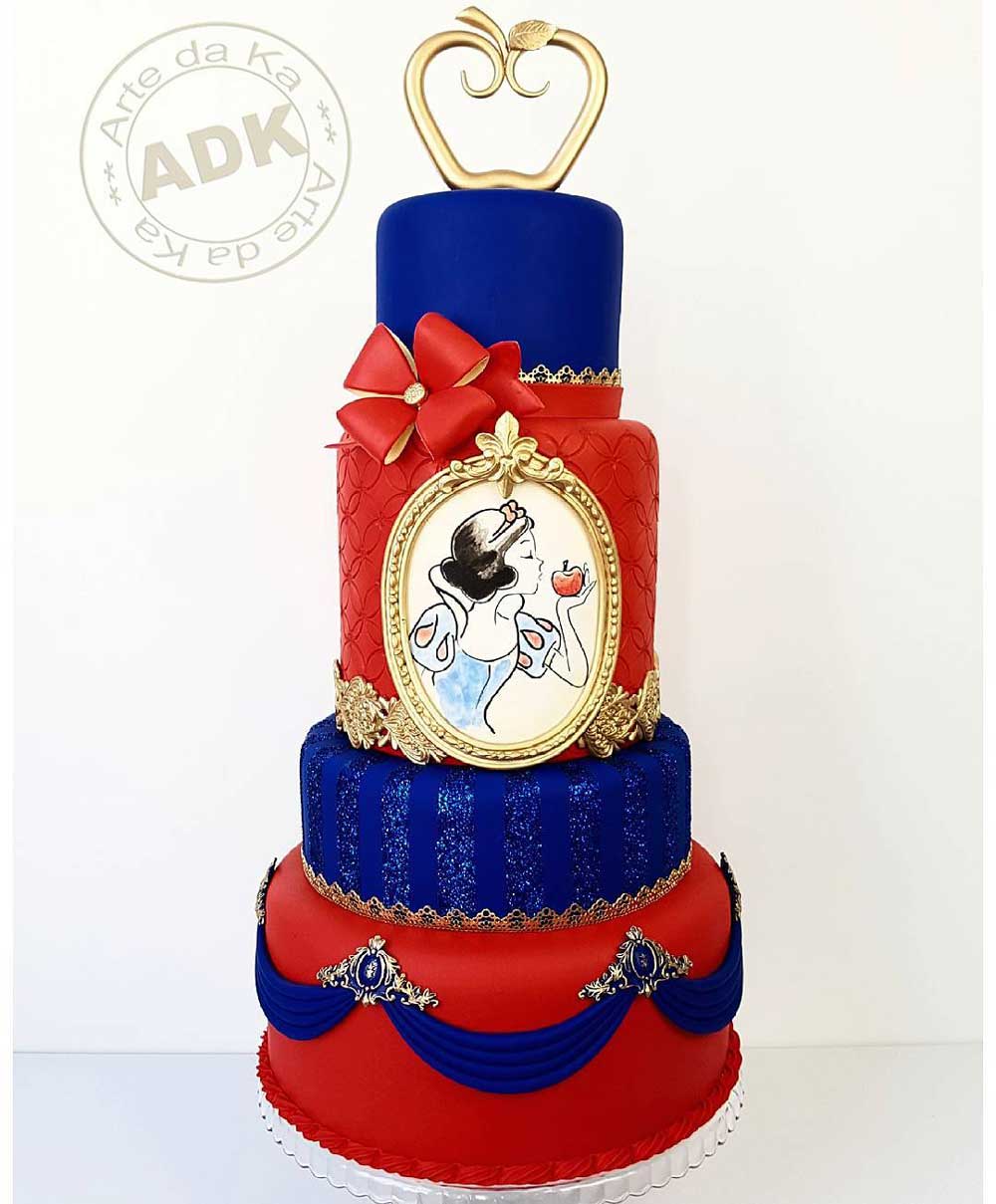 This red & blue Snow White cake is a multi-tiered cake that features a watercolor drawing of her as the focus of the cake. The bottom cake tier is red with blue swags of fondant. The middle layer is blue with blue glitter stripes. The next tier is covered in embossed red fondant and has the drawing of Snow White. The top tier is blue with gold trim at the bottom. A gold apple outline is on the top of the cake. I like the use of color on this cake.
This wonderful cake was made byArte Da Ka.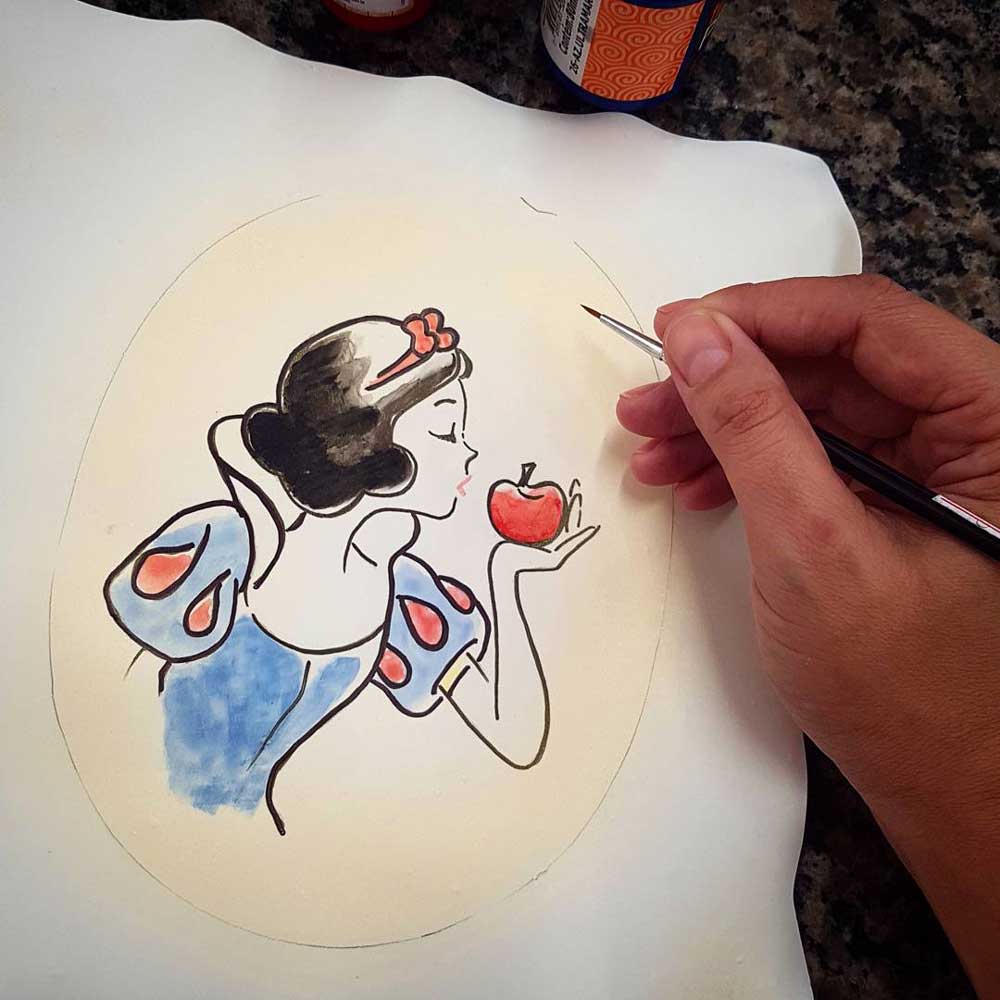 Here's a close-up of the watercolor drawing with Snow White holding an apple in her hand.
For more Snow White party ideas:
hand-painted cake with Snow White, the Snow Queen, the cottage, and the 7 Dwarfs
Cake with Snow White and 7 Dwarfs and forest animals