These Bambi party cookies & cakesicles & cupcakes feature Bambi, Thumper the rabbit , and Flower the skunk. The cupcakes are decorated with pink icing with pictures of Bambi. the cakesicles are accented with pink and have a gold letter B and flowers. Also donuts are glazed with white icing with pink, gold, and white nonpareils.
These wonderful cookies were made by Petix Roberta.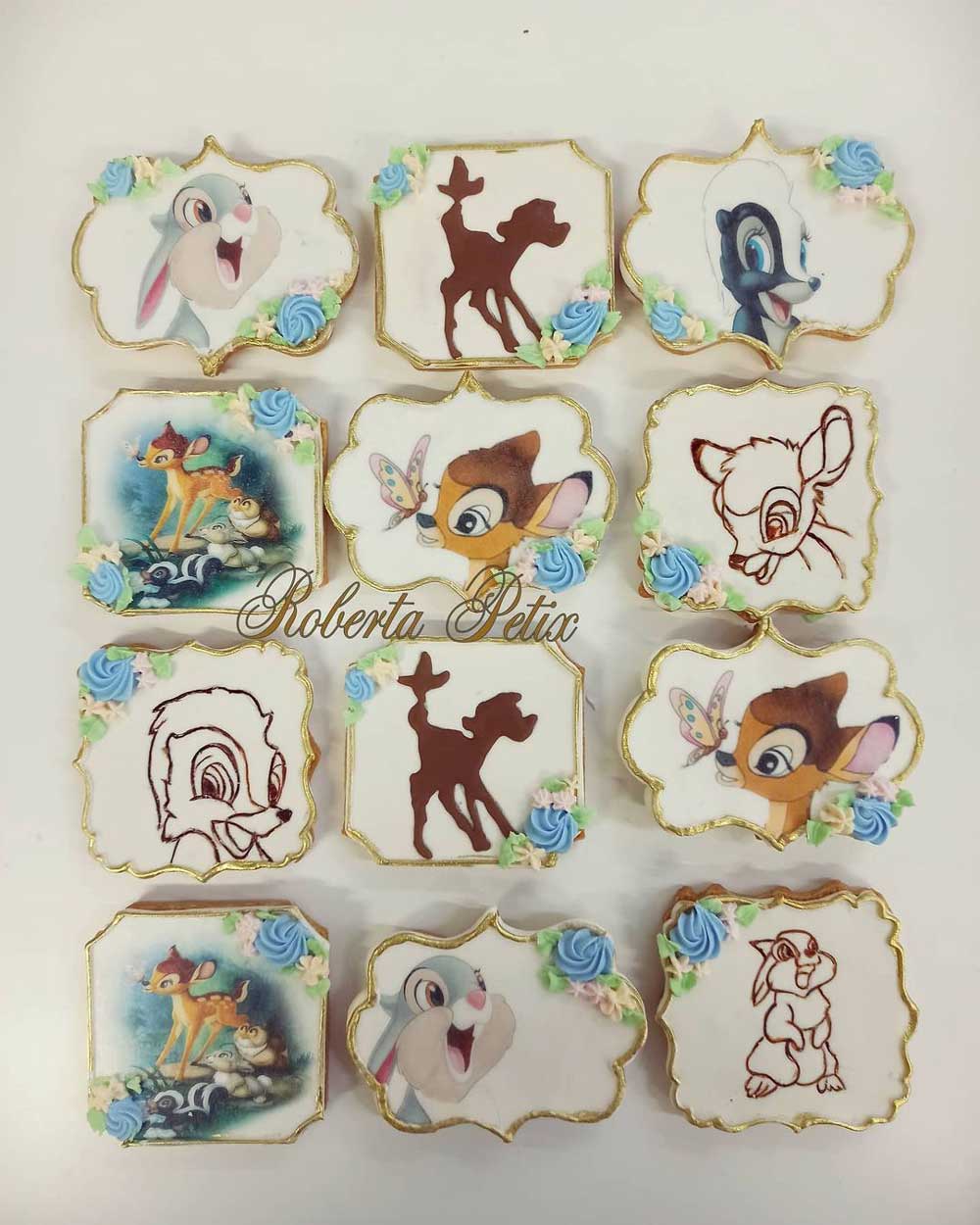 One cookie has a cute forest scene with the characters. Another cookie has Thumper. Flower and Bambi have their own cookies. There are also pencil outlines of each of the characters on a cookie.
For more Bambi party ideas:
Winter wonderland Bambi & Thumper cake