Want to know a secret?
Promise not to tell?
We are standing by a wishing well
Make a wish into the well
That's all you have to do
And if you hear it echoing
Your wish will soon come true
I'm wishing
I'm wishing
I could bake like this
…
….
….
Drats, it didn't echo!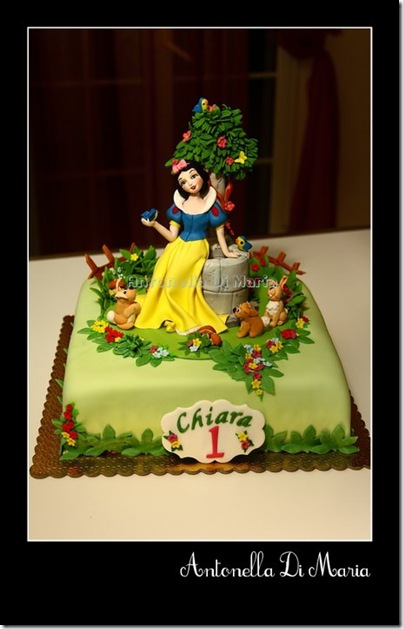 All joking aside, this Snow White Cake, made by
Antonella Di Maria Torte & Design, is amazing.. Snow White and the woodland animals are terrific; the wishing well and tree are wonderful.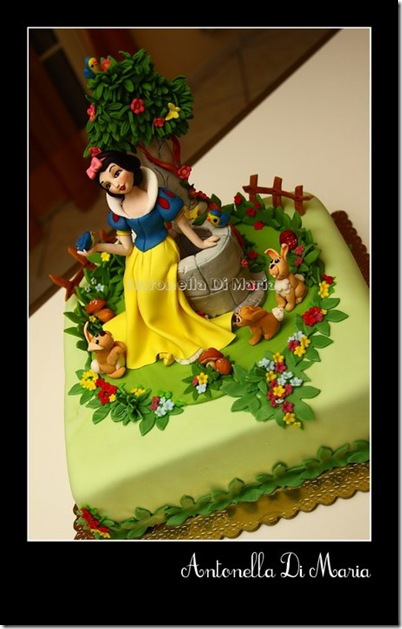 Here's a close-up of Snow White.