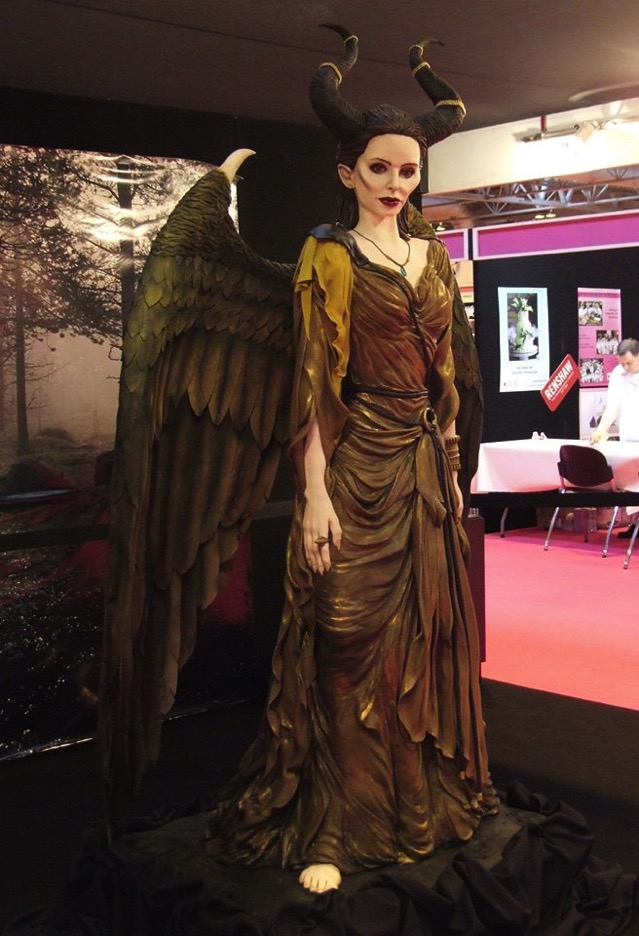 This Awesome Life-size Maleficent Cake was made by Emma Jane Cake Design. This cake is absolutely Stunning! This edible creation was made using Rice Krispies Treats, fondant, and modeling paste. This Disney cake took four weeks to make. This cake was an entry at Cake International.
This edible Maleficent statue was based on the character from the Disney movie Maleficent. In this version of the story, Maleficent is a powerful fairy that lives in the Moore near a corrupt human kingdom. She is betrayed by a childhood friend who drugs her and takes her wings so that he can marry the king's daughter and become king. As revenge,several years later Maleficent curses his new born daughter. Maleficent later helps save the day.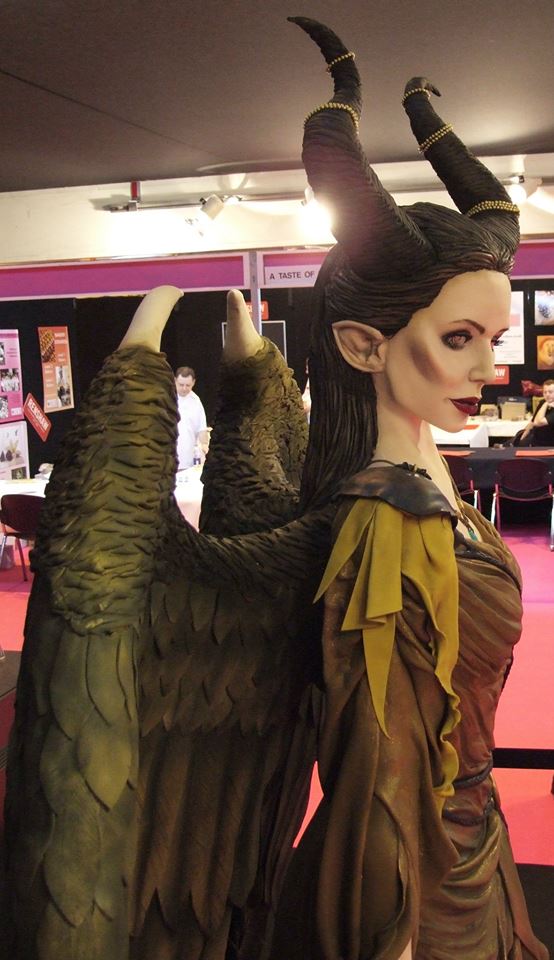 The detail of her wings and horns are amazing.
Here's a close-up of the feathers on the back of her wings.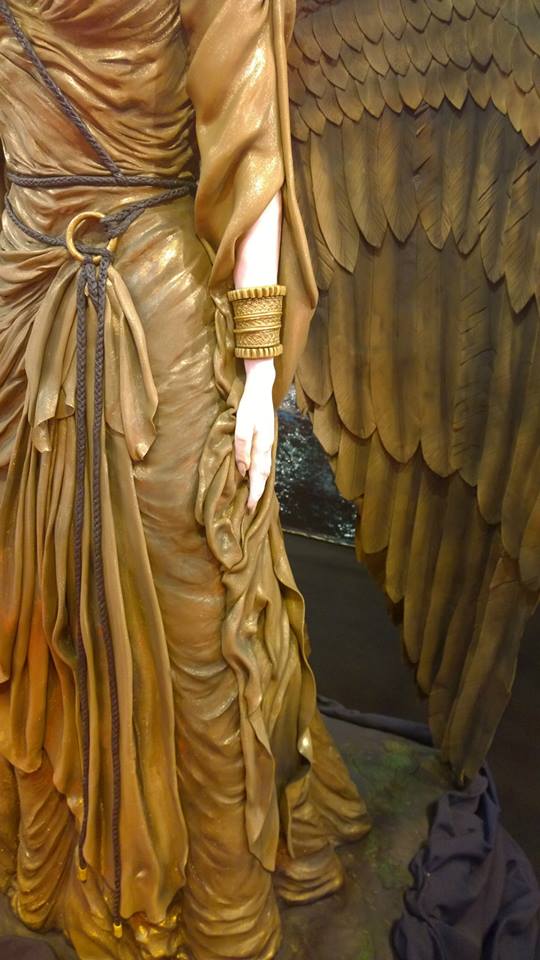 Maleficent's gold dress.
Maleficent's horns.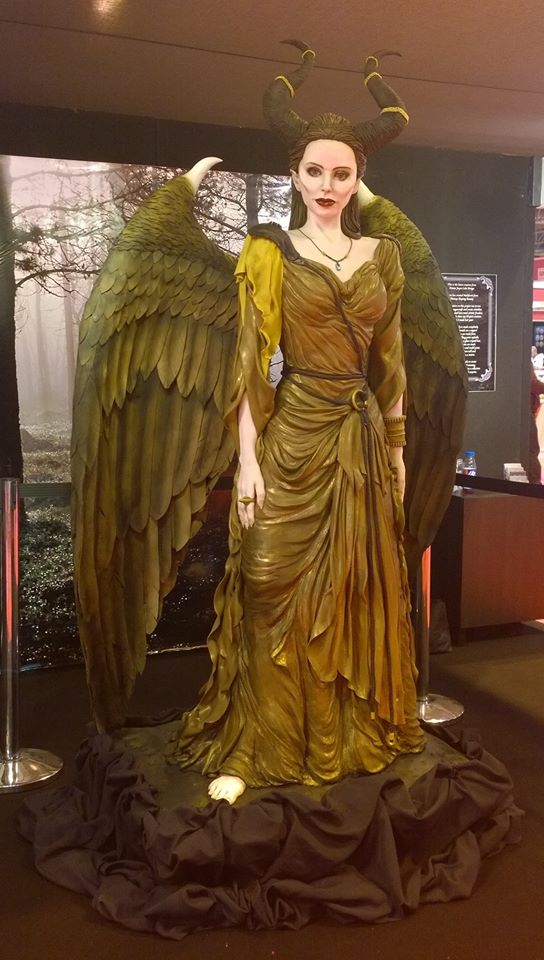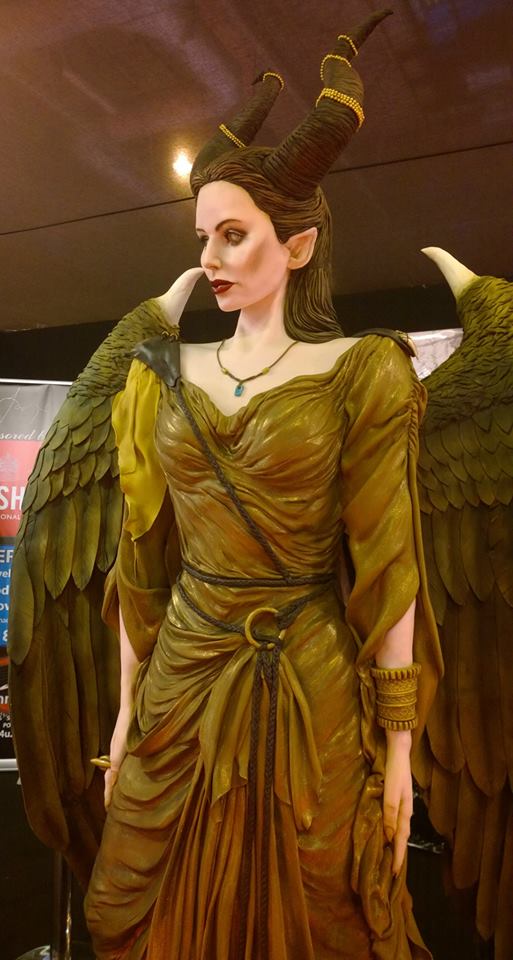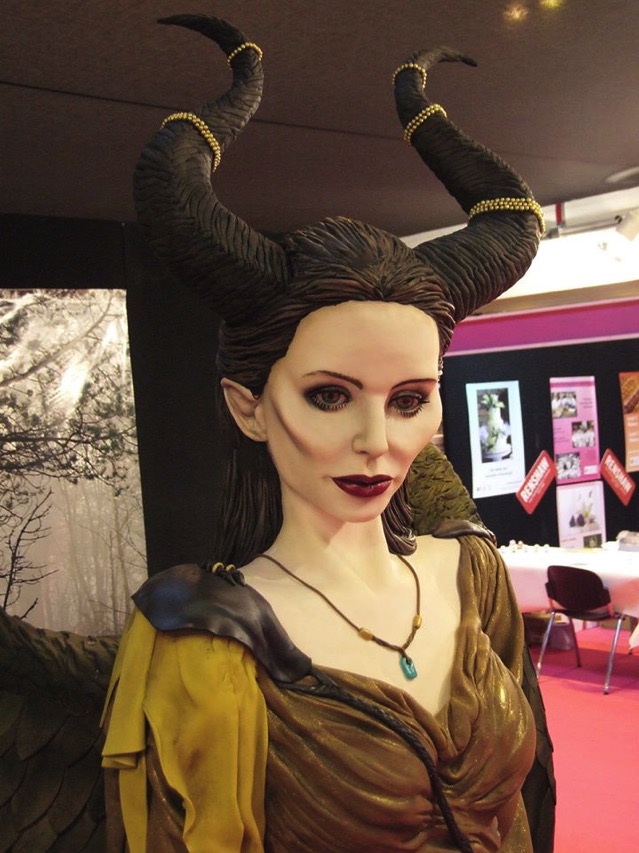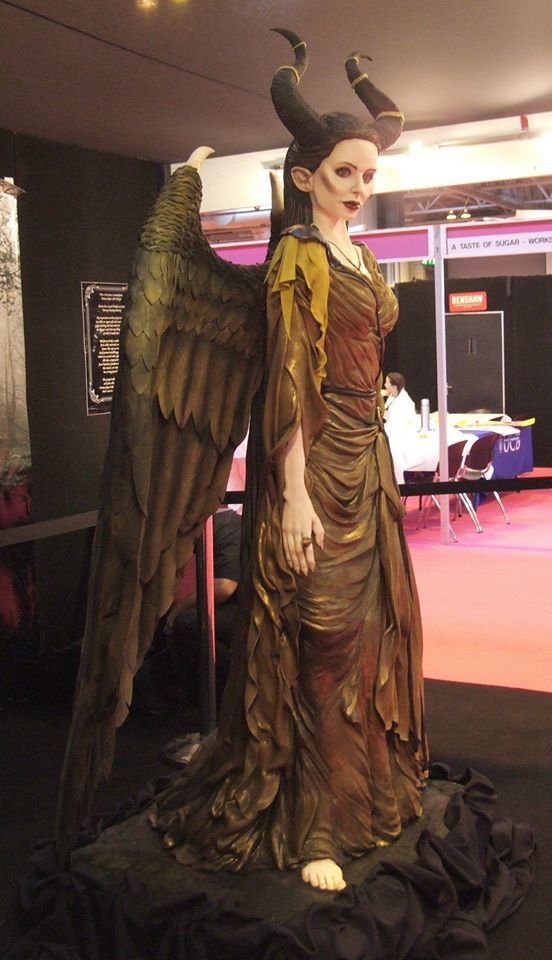 Also, check out these wonderful Disney Villains Cakes and Cookies.