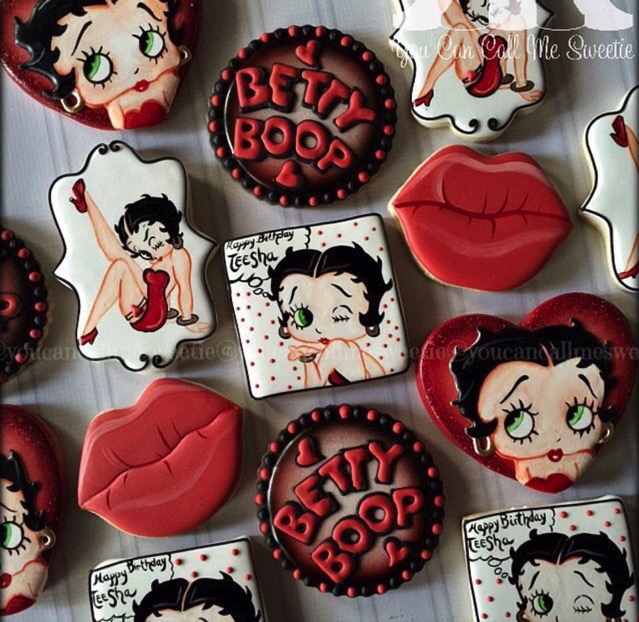 These Marvelous Betty Boop Birthday Cookies were made by You Can Call Me Sweetie.
One Betty Boop cookie has Betty Boop winking and saying Happy Birthday.
Another Betty Boop cookie has red hearts and the words Betty Boop.
Another Betty Boop cookie is a red heart shaped cookie with Betty Boop in the middle.
I enjoyed seeing Betty Boop in Disney's Who Framed Roger Rabbit. She was black and white in her appearance in the movie.
Betty Boop was originally done as a caricature of Helen Kane. She first appeared in 1930.