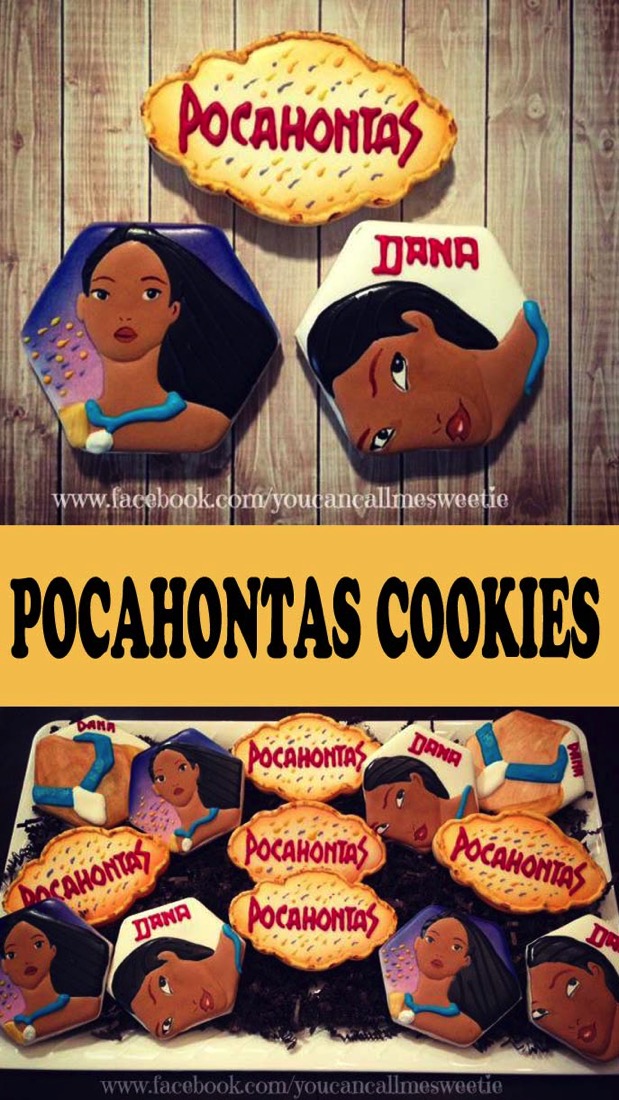 These Marvelous Pocahontas Birthday Cookies were made by You Can Call Me Sweetie. Several cookies has Pocahontas' necklace. The name Pocahontas is in red letters on several yellow cookies.
The cookies with Pocahontas face and leaves blowing behind her remind me of the song, 'Colors of the Wind.'
The Birthday Name is on several Pocahontas cookies.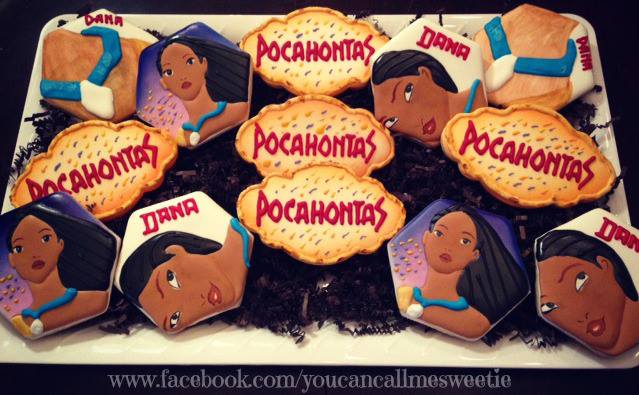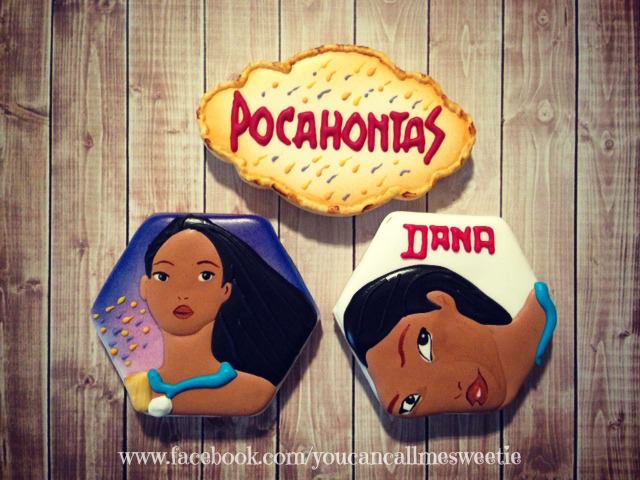 Also, check out these wonderful Pocahontas Cakes and Cookies.