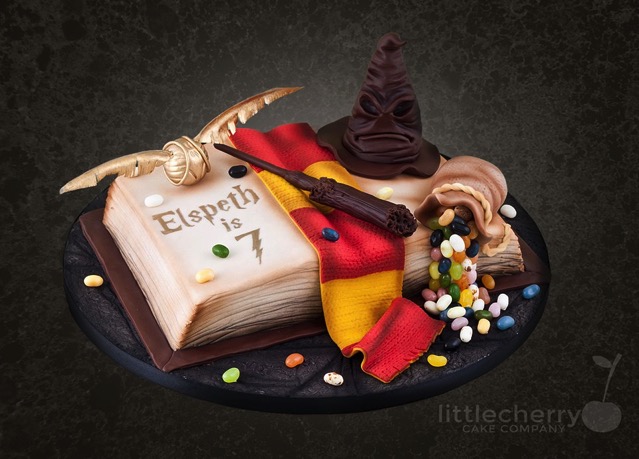 This Awesome Harry Potter Book Cake features a Golden Snitch, Harry's magic wand, the Sorting Hat, a Gryffindor yellow and red scarf, and a bag of Bertie Bott's Every Flavour Beans.
This wonderful cake was made by Little Cherry Cake Company.
The cake is in the shape of a magical book from Hogwarts School of Witchcraft and Wizardry.
The birthday name and age is in gold letters on the book.
What a great cake for a Harry Potter fan!