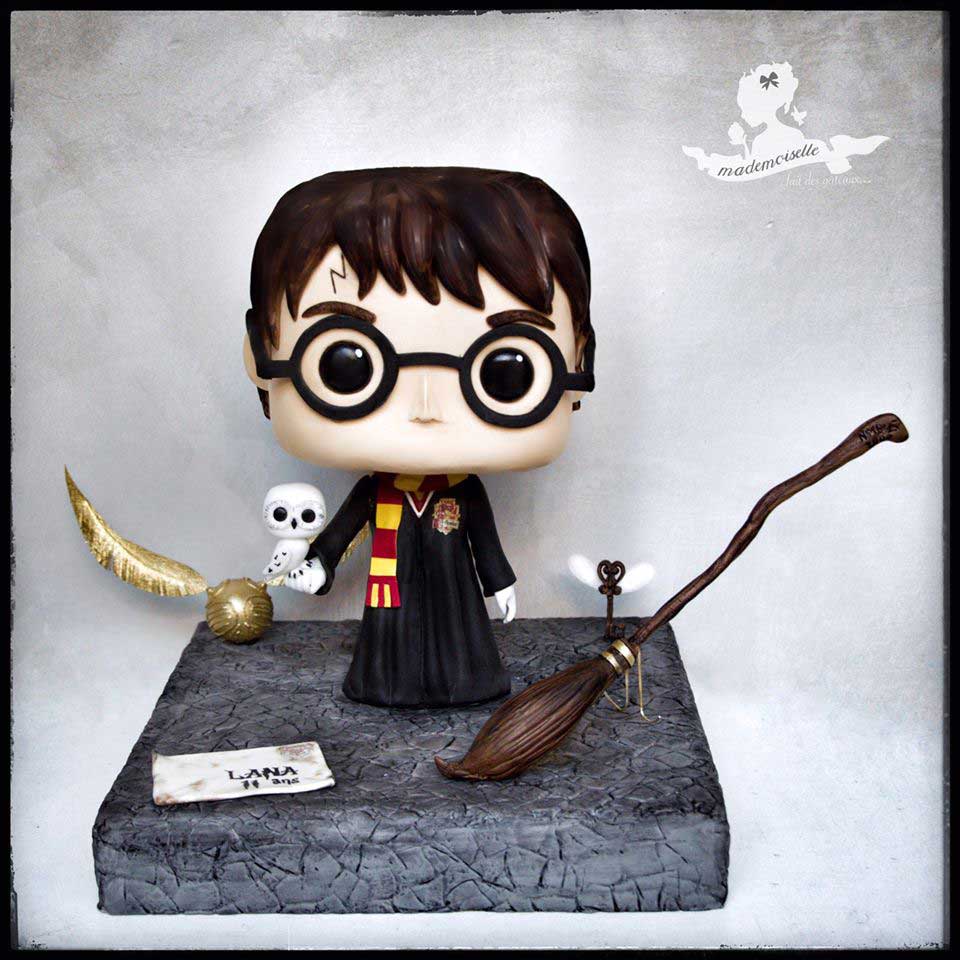 Chibi Harry Potter Cake
This superb chibi Harry Potter cake has a stone base that is probably also cake.
He is wearing a Gryffindor robe and scarf.
I like the way Harry is at the center. He is surrounded by a Hogwarts invitation, a Nimbus 3000 broom, and a golden snitch.
He is holding a small Death Eater skull in his hand.
His body could have been made using Rice Krispies Treats. His large head looks like cake.
Furthermore, this cake is similar to a Harry Potter Funko Pop.
This wonderful cake was made by Mademoiselle fait des gâteaux.
Here's another version of this cake done by the same baker.
Here's more terrific Harry Potter Cakes and Cookies.