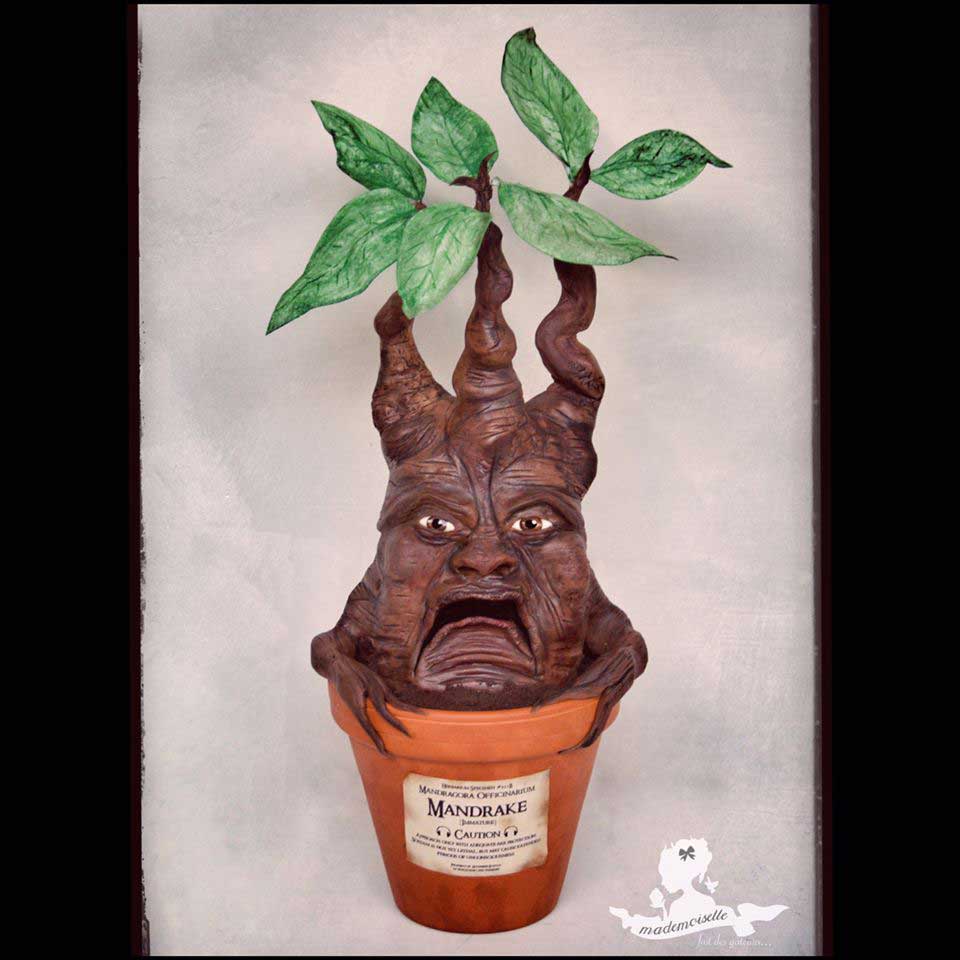 Superb Mandrake Cakes
These superb Mandrake Cakes feature one in a flower pot and a tiny one outside of a flower pot below.
These wonderful cakes were made by Mademoiselle fait des gâteaux.
I like the way the plant is in its own pot that has a warning label.
The Mandrake pot label warns that it's cry can be fatal to any person who hears it.
Also, the cake looks like an adult Mandrake who is outgrowing its pot.
In addition, it looks like a giant root with eyes that has sprouts of leaves at the top.
In Harry Potter, Hermoine Granger knew that the Mandrake is also called a Mandragora. She also knew it was used to return people who have been transfigured to their original state.
She earned 10 points for Gryffindor for telling Pomona Sprout about this while in a second year Herbology class at Hogwarts.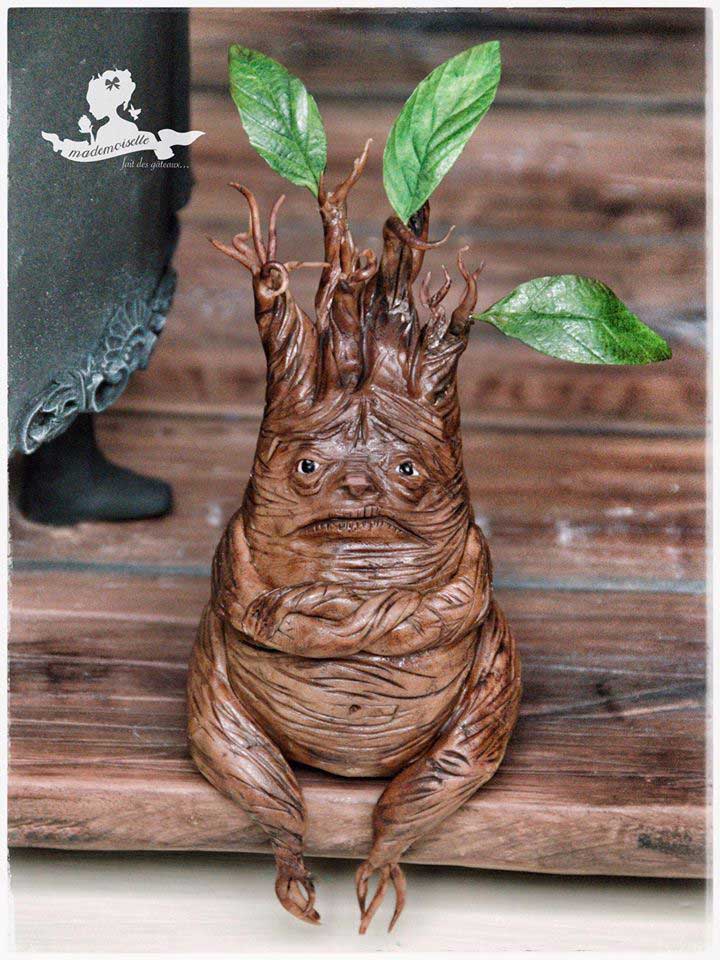 This small figure is sitting at the edge of a cake board of another Harry Potter cake.
I like the detail of this edible figure. Its eyes make it look younger and less menacing that the Mandrake cake above. Gumpaste or fondant were probably used to make it. The middle of it may be cake or Rice Krispies Treats or maybe just fondant.