Hogwarts Cake
Wow!!! This beautiful Hogwarts Cake was made by Sabz Cakes for the Birthday Mischief Managed Collaboration. The Birthday Mischief Managed Collaboration is an annual collaboration of bakers from around the world who are fans of J.K. Rowling. This year's collaboration coincides with the release of the Fantastic Beasts: The Crimes of Grindelwald.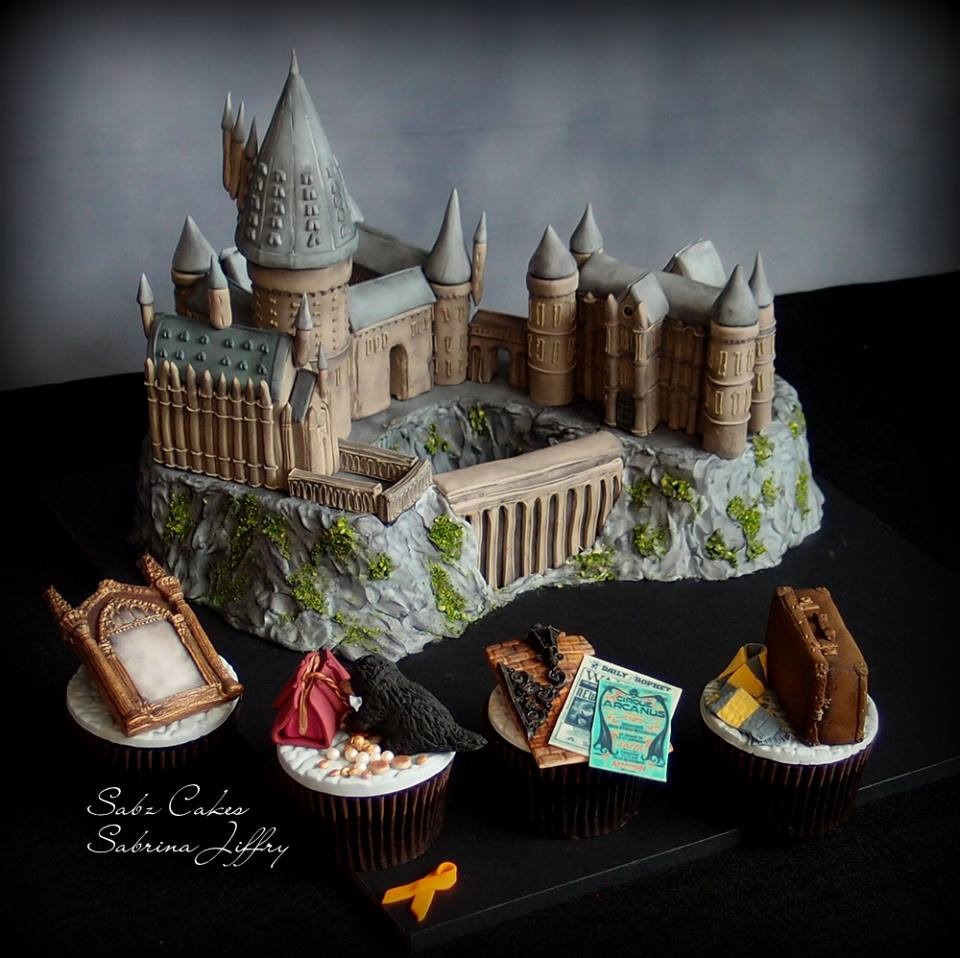 Here is Sabrina's description of her beautiful cake and matching cupcakes:
I decided to do Hogwarts because in the current movie they revisit Hogwarts & also because I absolutely love it!! I've been wanting to do it from 10 years back so was pretty excited to finally do it though I had to skip a lot of details due to the lack of time. The cupcakes too focus on the first & the current movie – The mirror of Erised because of the young Dumbledore, The cute Niffler, the posters from both movies & the most important one- Newt's magical suitcase!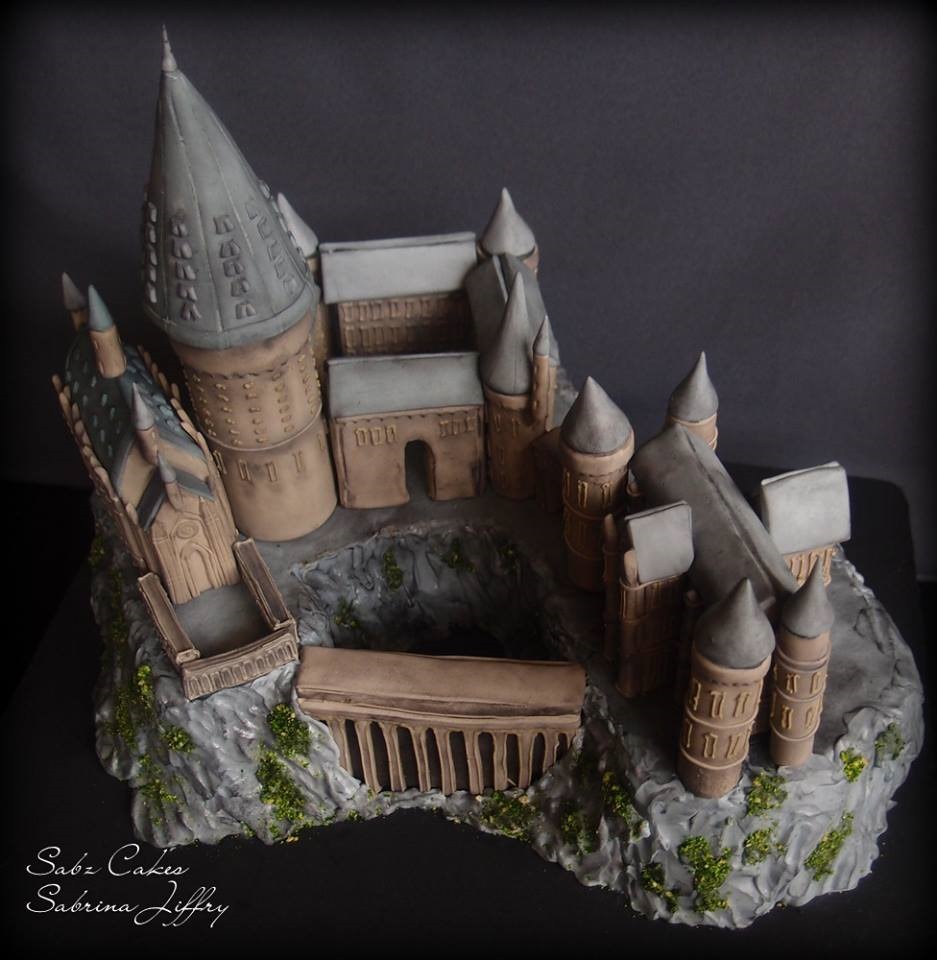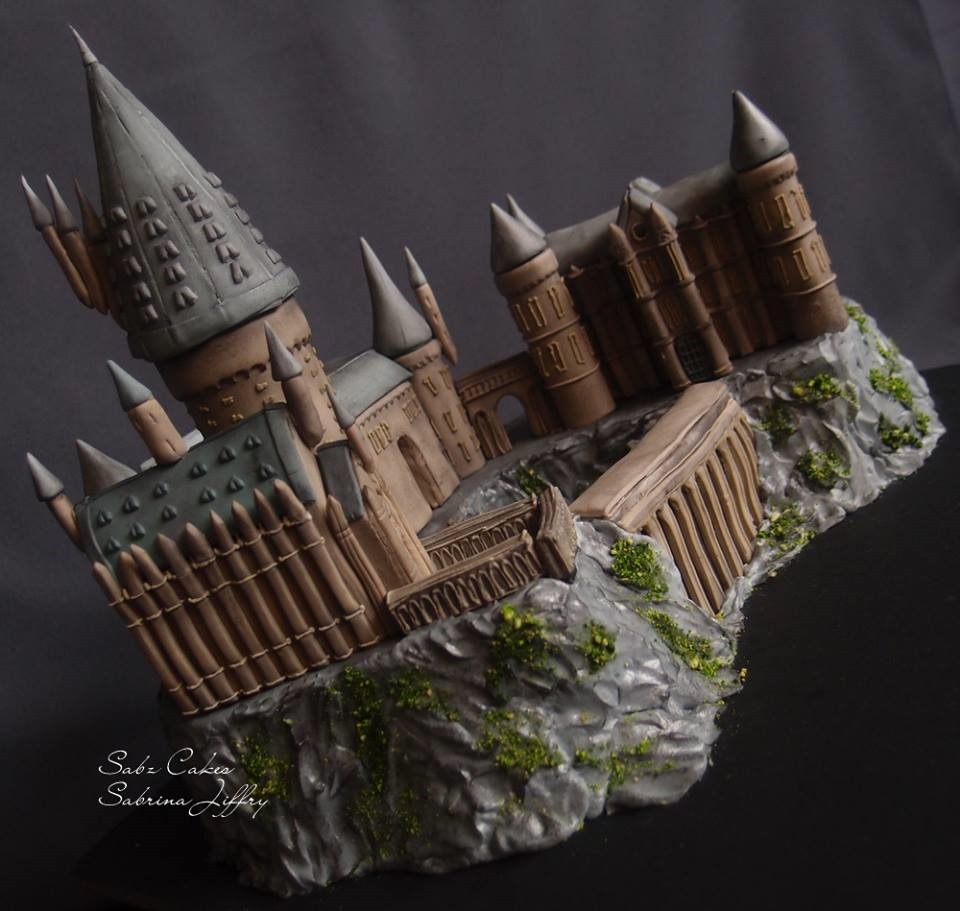 The detail on the cupcakes is wonderful.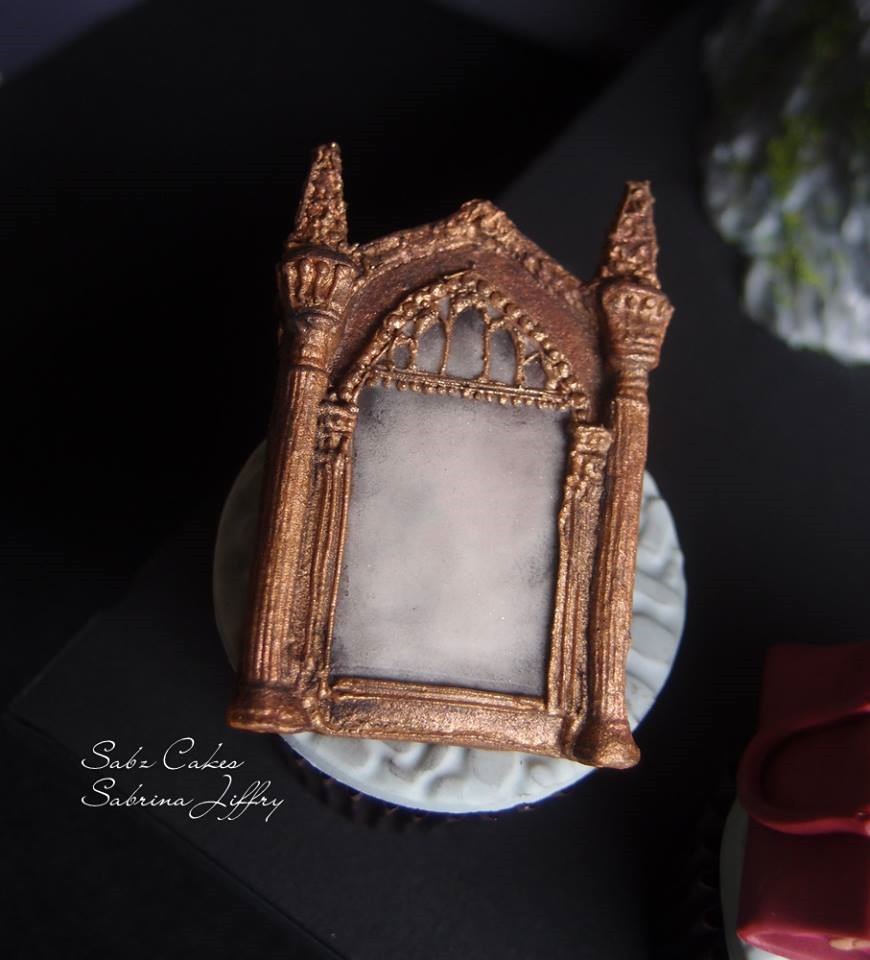 The mirror of Erised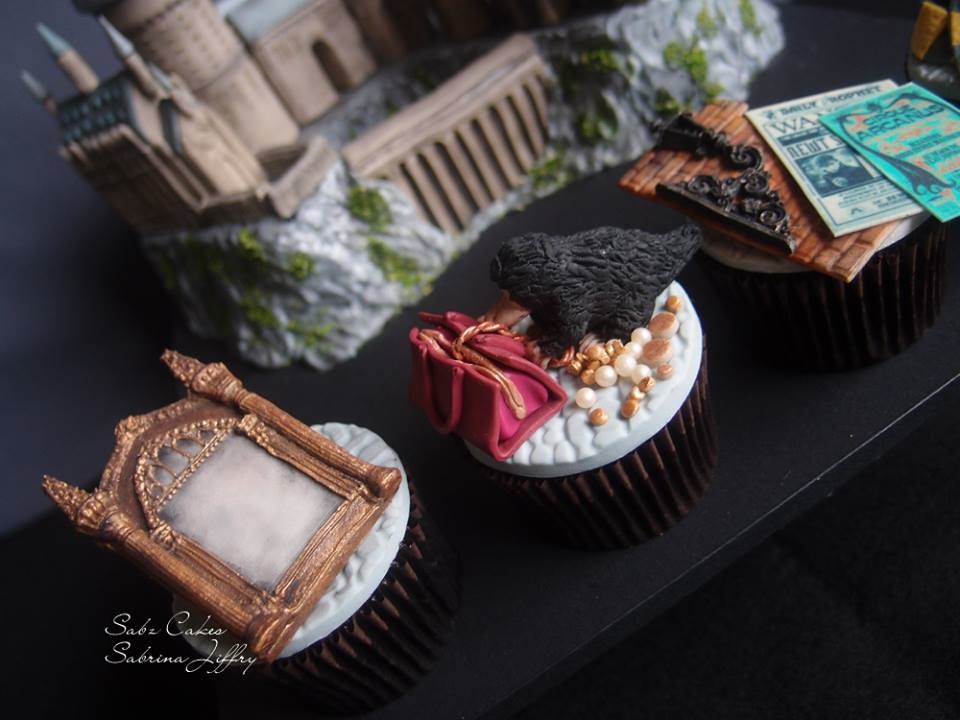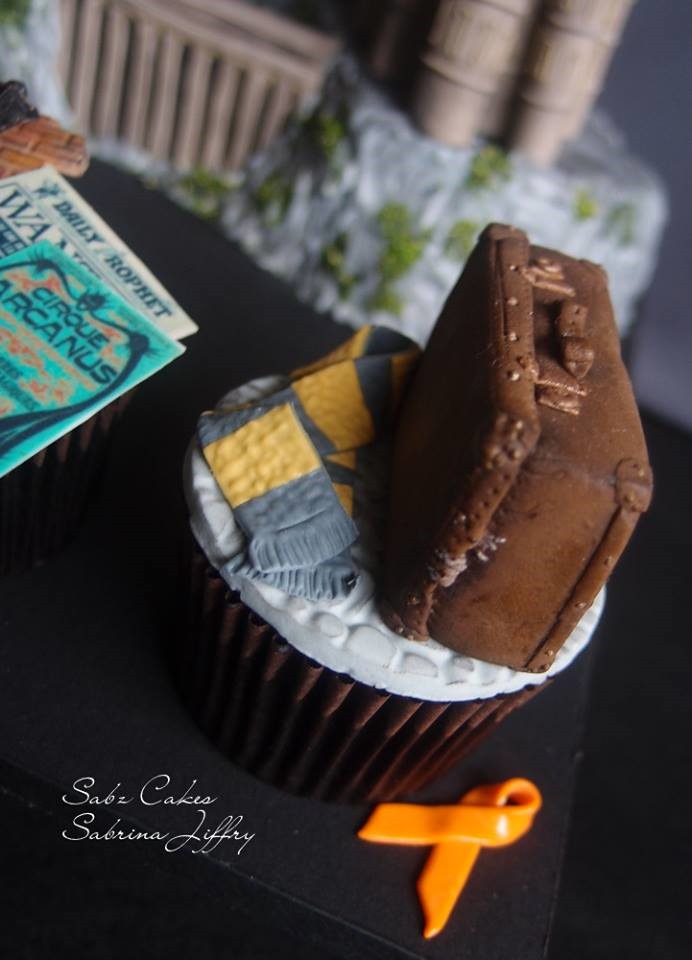 Newt's magical suitcase
Planning a magical Harry Potter Party? Check out these Harry Potter cake ideas.