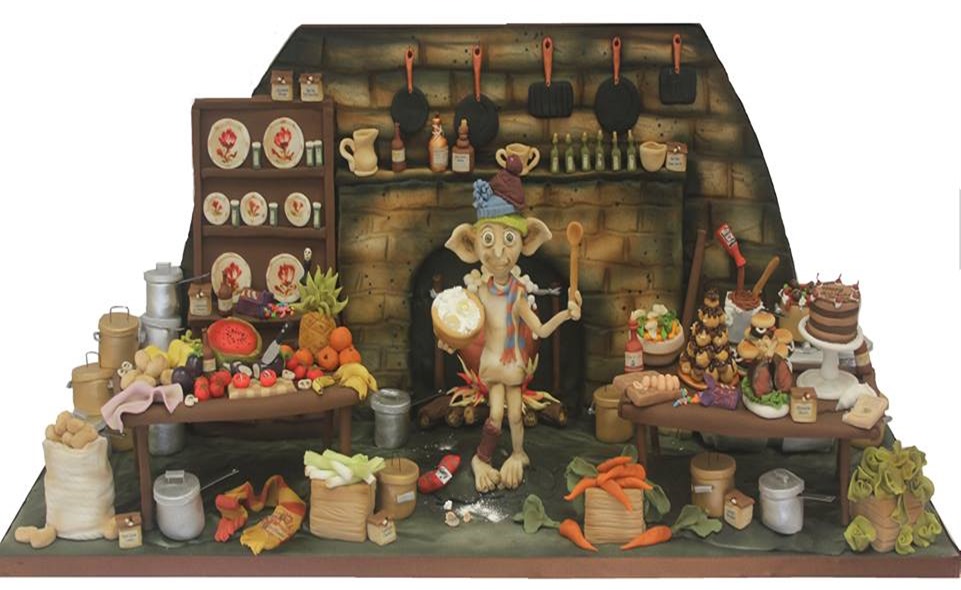 This amazing Hogwarts Kitchen Cake was made by Richard's Cakes. Emma made this for the Harry Potter Themed cake collaboration – Birthday Mischief Managed. Birthday Mischief Managed is a worldwide collaboration of food artists to celebrate J.K. Rowling's 50th Birthday. The collaboration went live on July 31st, the date of J.K. Rowling's and Harry Potter's birthday.
This cake is based on the kitchen of Hogwarts School of Witchcraft and Wizardry. The amount of little touches on this cake puts an I Spy book to shame. Thankfully, there are plenty of close-ups of this amazing cake.
This wonderful montage of photographs shows you some of the wonders contained in this magical kitchen.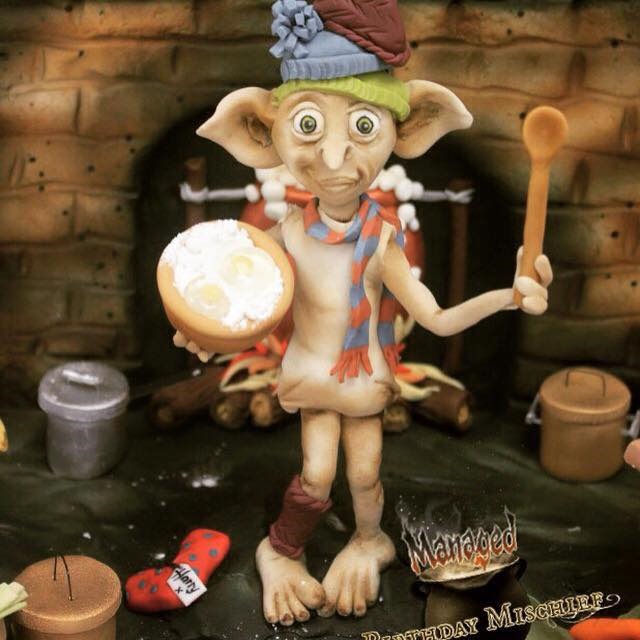 The cook is a house-elf. I love the fact that he is wearing caps knitted by Hermione Granger as part of S.P.E.W. – Society for the Promotion of Elfish Welfare. Notice the birthday present for Harry Potter on the floor and to the side of the house-elf.
The detail on the house-elf is fantastic.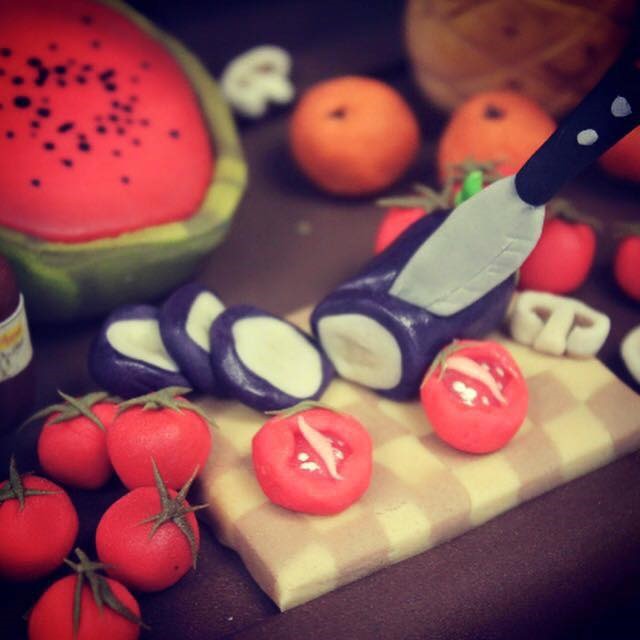 Tomatoes and egg plant being cut on a cutting board. There are oranges, water melon, and mushrooms nearby.
One of the stoves in the kitchen. I love the bottle of sauce hovering in the air.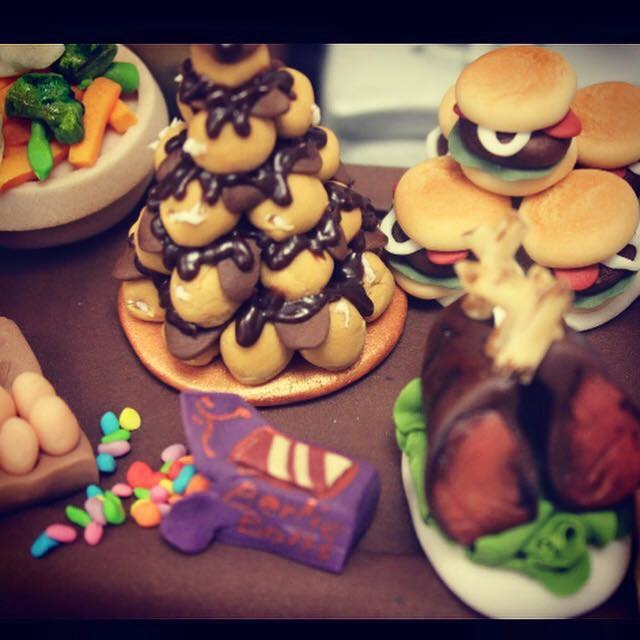 Notice the Bertie Botts at the bottom of the picture.
One of the items laying around the kitchen is the screen play to Fantastic Beasts and Where To Find Them. Above it is a icing piping bag.
Since this is Hogwarts Kitchen, there has to be magic potions somewhere in the kitchen.
A birthday cake for J.K. Rowling.
Planning a magical Harry Potter Party? Check out these Harry Potter cake ideas.