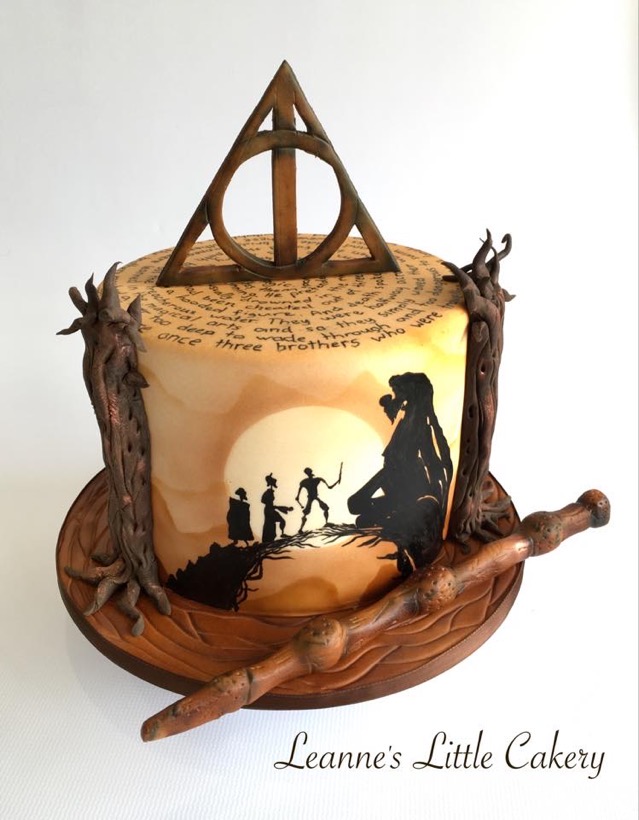 This Terrific Harry Potter Deathly Hallows cake was made by Leanne's Little Cakery.
This cake has a large Deathly Hallows sitting on the top of the cake. On the top of the cake itself is inscribed the words of the tale of three brothers. The side of the cake has a hand painting of a silhouette of the three brothers.
The cake board is made to look like a piece of a log. Trees without leaves are on the left and right sides of the cake. Harry's magic wand is in front of the cake.
This cake is a chocolate mud cake filled with caramel buttercream and vanilla buttercream with chocolate chips.
The design was airbrushed and hand painted.