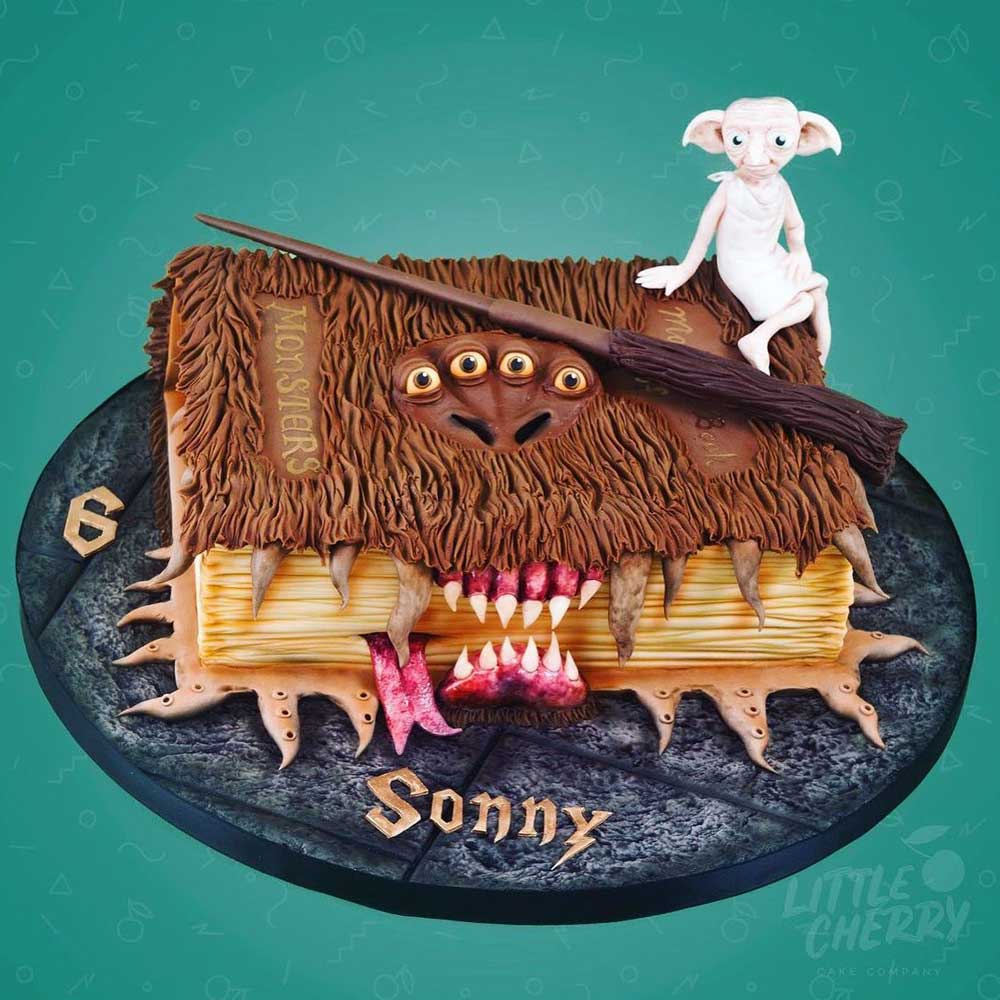 This terrific Monster Book of Monsters cake tutorial has Dobby and Harry Potter's wand on top.
This wonderful cake was made by Little Cherry Cake Company.
This is the second of 4 posts featuring Tracey's tutorials of Harry Potter cakes. She does such a great job that I wanted to share all of them with you.
I like the shaggy texture of the book cover and the realistic looking mouth and teeth. The color is layered on to add depth and make the mouth look more realistic. The pages are shaded to look yellow with age and parts of the brown fur is shaded to add dimension.
Notice the shading on the cake board that makes it look like old worn stone.
She has this terrific video on how she made this cake. Please be sure to check out her youtube channel for more terrific cake tutorials.
For Harry Potter Party ideas, check out this Hagrid's Hut Cake tutorial and this Dobby cake.