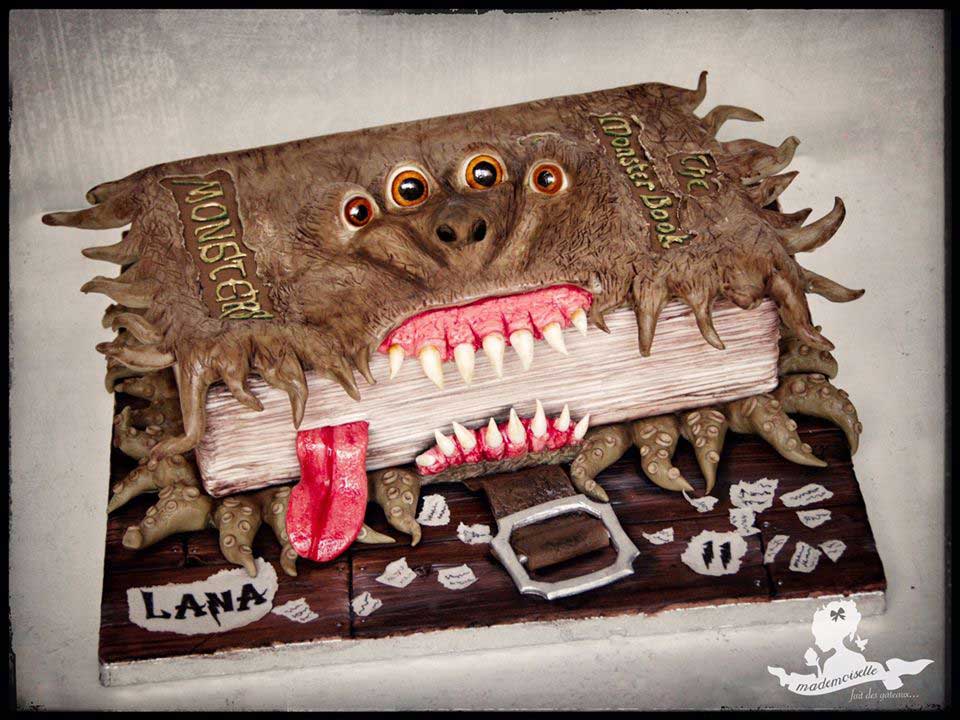 The Monster Book of Monsters Cake
This Superb Harry Potter Monster Book of Monsters Cake.
This book has 4 eyes, nose, and sharp teeth. A red tongue is hanging out of the book.
This wonderful cake was made by Mademoiselle fait des gâteaux.
Hagrid used this as a textbook in the class Care of Magical creatures at Hogwarts.
Moreover to access the book, one has to stroke its spine to get it to open.
Hagrid gave Harry one of these for his birthday.
With this cake the birthday person doesn't have to worry about being bitten. Instead, in this turn of events, they get to bite the cake.