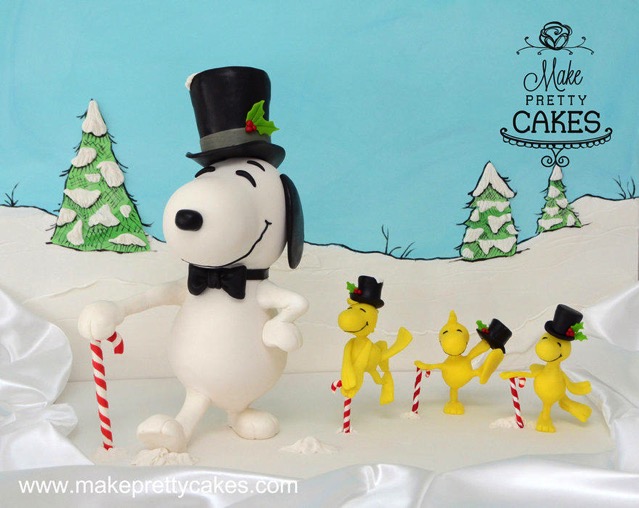 This Terrific Snoopy and Woodstock Dancing In The Snow Christmas Cake was made by Make Pretty Cakes. This cake was based on the television special, It's Christmastime Again Charlie Brown.
Snoopy, Woodstock, and their yellow bird friends are dressed in black top hats and holding red and white candy canes while they are dancing in the snow.
There is a green holly leaf and a red holly berry on the side of each hat.
The cakes were chocolate mud covered in ganache and a fondant and modeling chocolate mixture. The birds were done in modeling chocolate. The top hats were made using modeling chocolate.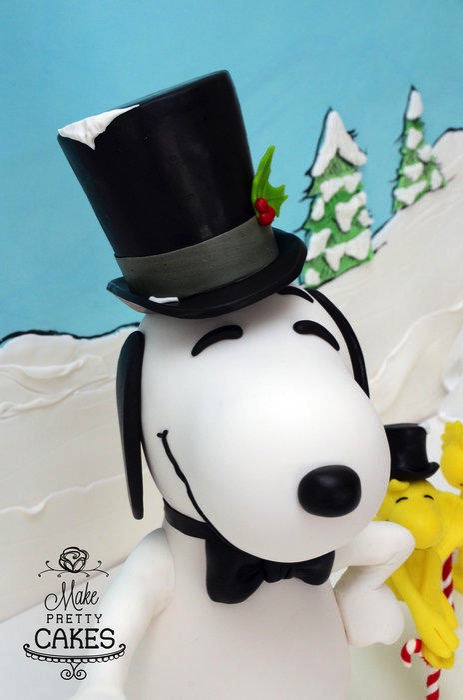 snoopy has some snow on his hat.
The birds dancing together.
Take a look at the baker's site above to see step by step directions on how to make these top hats.
Check out these Charlie Brown Christmas cakes and cookies.
To see Charlie Brown treats for every season, check out Snoopy and Charlie Brown.