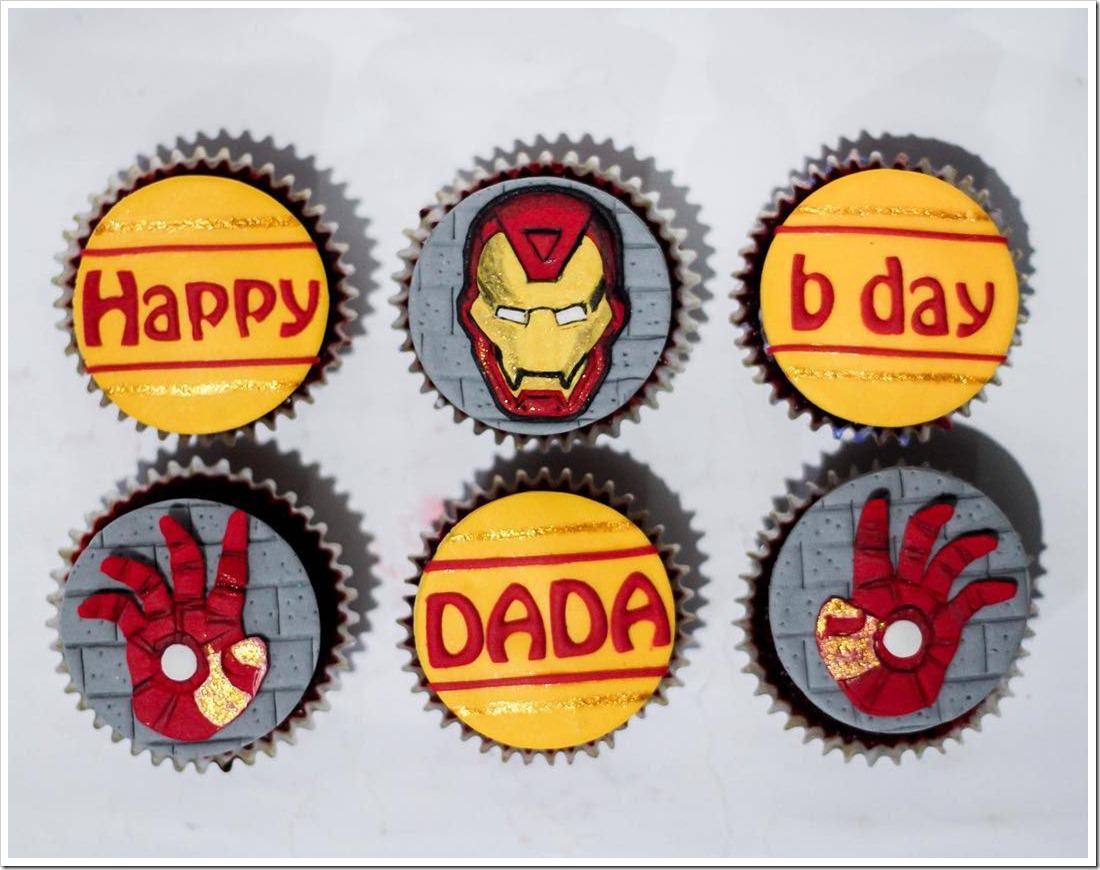 These marvelous Iron Man Birthday Cupcakes were made by Sugarcraft MNL. There are six cupcakes in this set. Three wish happy birthday, one features Iron Man's mask, and two feature Iron's gloves. I really like how the three cupcakes featuring the birthday wishes are decorated in gold and red.
It is really cool that the three Iron Man cupcakes go together to feature his mask and gloves. I think it is so creative when someone finds way to combine multiple cupcakes to make an a single image.
Here is a close-up of Iron Man's mask. The detail is terrific. I really like the iron grey background which looks like it is riveted onto the cupcake. That is just such a great little touch.
Take a look at these marvelous Iron Man Cakes & Cookies