These wonderful Brave Cookies were made by Ester y sus Galleta. This is one of the coolest presentations of cookie I've ever seen. Ester made a cookie of Merida getting ready to shoot her bow. She also made a gorgeous cookie of a castle. She made a thin round cake and used that as the base for her cookies. The cake has green grass and a path leading up to the castle. Merida is standing to one side of the path and looks like she is defending the castle.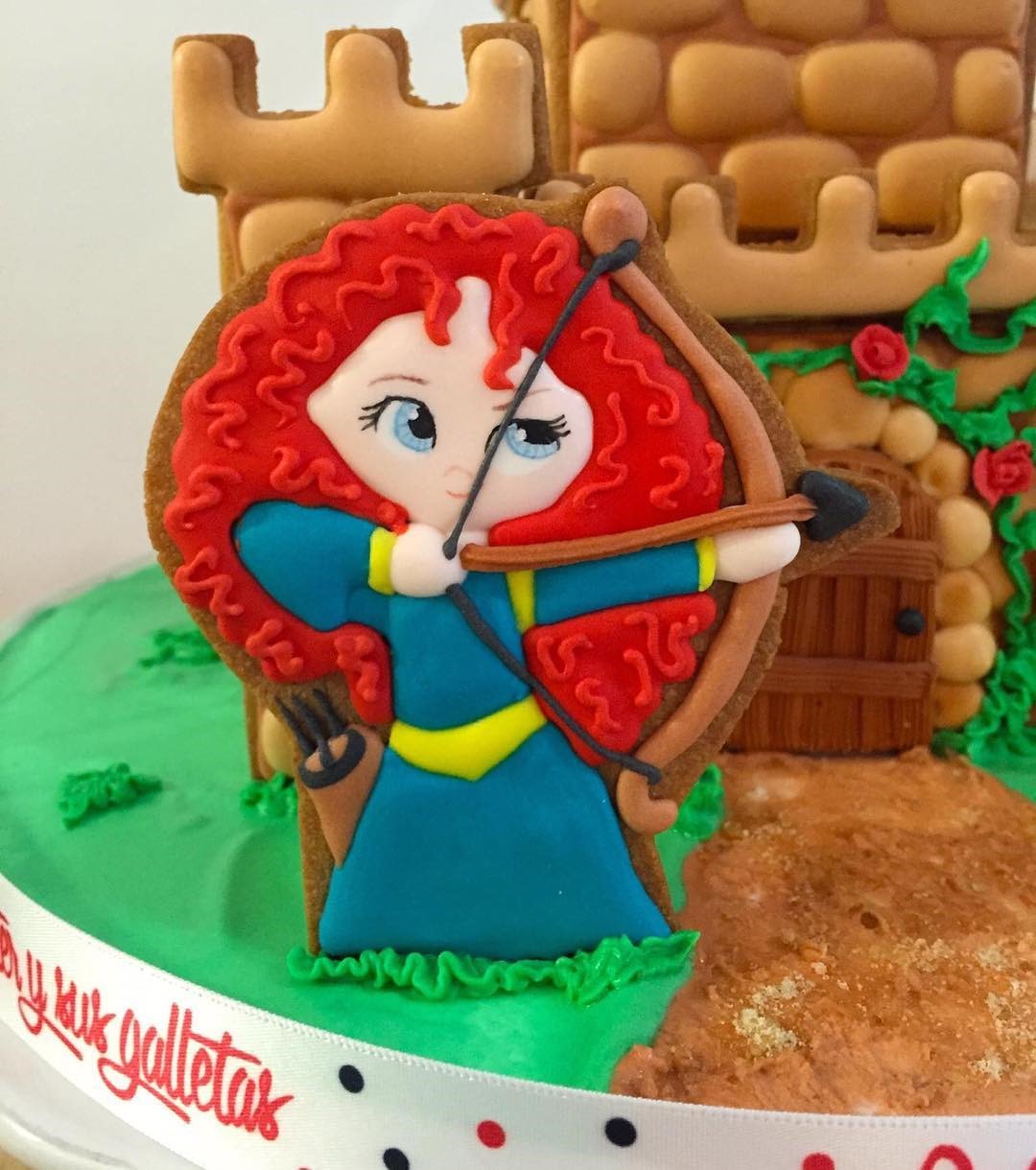 Here is a close-up of the Merida cookie.
Also, check out these wonderful Brave Cakes and Cookies.