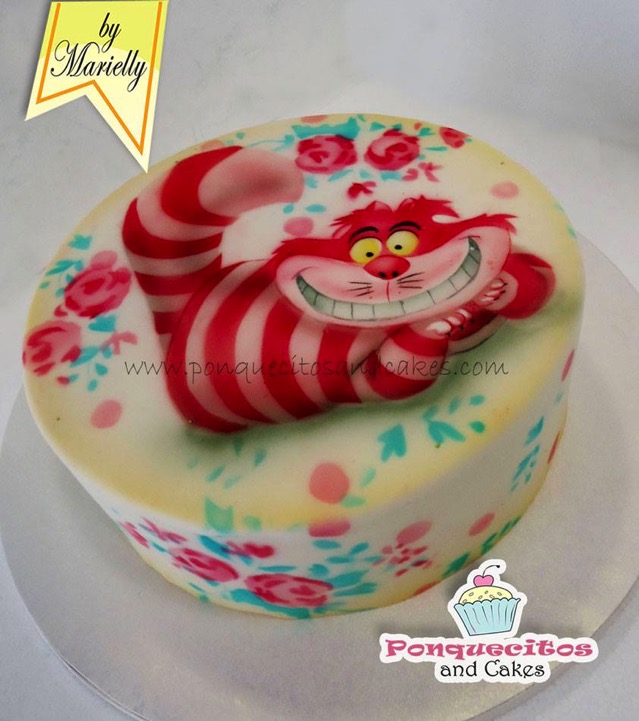 This Marvelous Hand-painted Cheshire Cat birthday cake has the pink cat sporting his toothy grin. The cake has matching pink painted flowers with blue leaves on the cake. It reminds me of a cute child's wallpaper pattern. The cake is done in vibrant colors which really makes the Cheshire Cat stand out and look almost 3D.
This wonderful cake was made by Marielly Parra from Ponquecitos and Cakes.
To see more, check out these amazing Alice In Wonderland Cakes and Cookies.