Take America's First Avenger to lunch with this cute Captain America Bento Box. It was made by OMGiri.
Cap is wearing his blue costume with a white star and a red and white belt. It looks like the star was made using egg white and the belt was made from egg white and red bell pepper. The wings of his helmet, the 'A' on his cap and his eyes also look like egg white.
His red gloves and blue costume are died rice. Broccoli is the background behind him. Tomatoes and snow peas are above his head.
I wonder if Hulk will want to smash this Hulk Bento Box.
Nick Fury is wearing his eye patch in this Agents of S.H.I.E.L.D. Bento Box.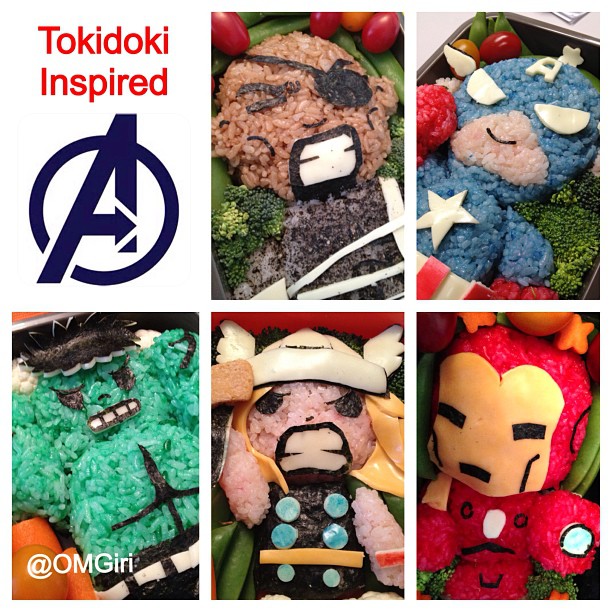 Iron Man and Thor decided to join the Bento Box party.
Also, check out these splendid Bento Boxes.
In addition check out these amazing Captain America Cakes and Cookies.