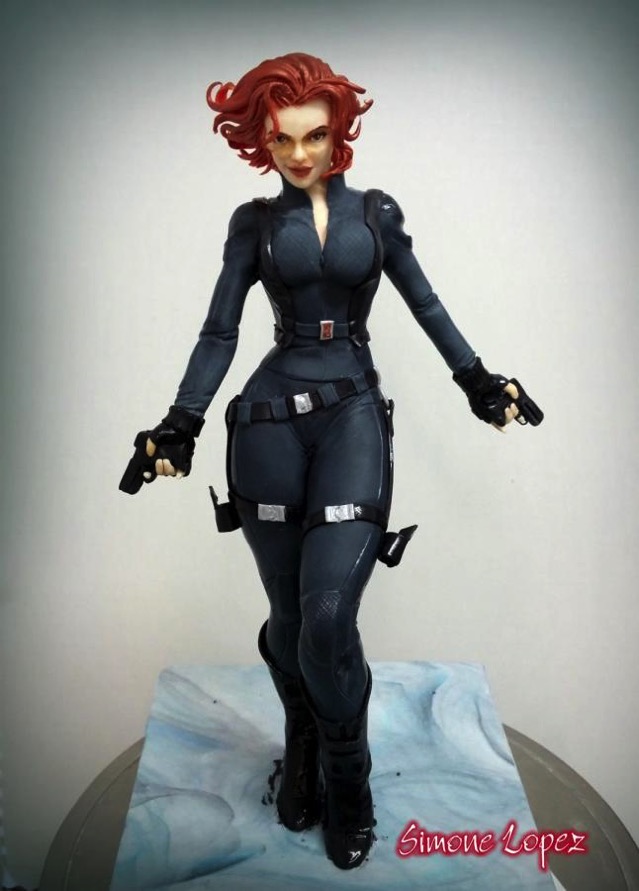 Simone Lopez made this awesome Black Widow Cake Topper. This wonderful cake topper features Scarlett Johansson's version of the Black Widow from the Marvel Cinematic Universe. Natasha Romanoff has red hair that looks like it is blowing in the wind. She is wearing her skintight black costume. The costume's belt buckle has the Black Widow logo on it. She has a holster on each side, but they're empty because she has a revolver in each hand.
This fantastic edible figure of Natasha Romanoff is standing on top of a square cake that look like a piece of marble.
Incredibly, this stunning figure was made using modeling chocolate and sugar paste.
Check out these other wonderful super hero cake toppers:
4 Wonderful Green Lantern Wedding Cake Toppers
Adorable Black Panther And Storm Wedding Cake Topper