Genefy Playground makes cute wedding cake toppers! Their wedding cake toppers are handmade from wood and clay and are designed to be saved as a keepsake. Today, I'm spotlighting four of their wonderful wedding cake toppers featuring Green Lantern. This first of four wedding cake topper features Green Lantern wearing a black top hat and Wonder Woman wearing a veil. The silver band on Green Lantern's top hat matches Wonder Woman's bracelets.
This is the first of many Green Lantern themed posts I'll be presenting in June and July. The original Green Lantern (Alan Scott) first appeared 75 years ago this summer. Green Lantern fans are writing posts celebrating his birthday. Some of the blogs celebrating GL's birthday are Flodo's Page, Blog of Oa, The Lanterncast, Green Blogger's Site, and The Brighest Day, The Blackest Night. In July, I've got something really cool planned with Flodo's Page.
Here is the 2nd of the four Green Lantern Wedding Cake Toppers. This cute topper features Green Lantern and a redheaded Wonder Woman.
Wonder Woman has had so many different costumes and looks over the years, but I'm not sure I've ever seen her as a redhead before. It works extremely well because it accents the red on her costume and tiara.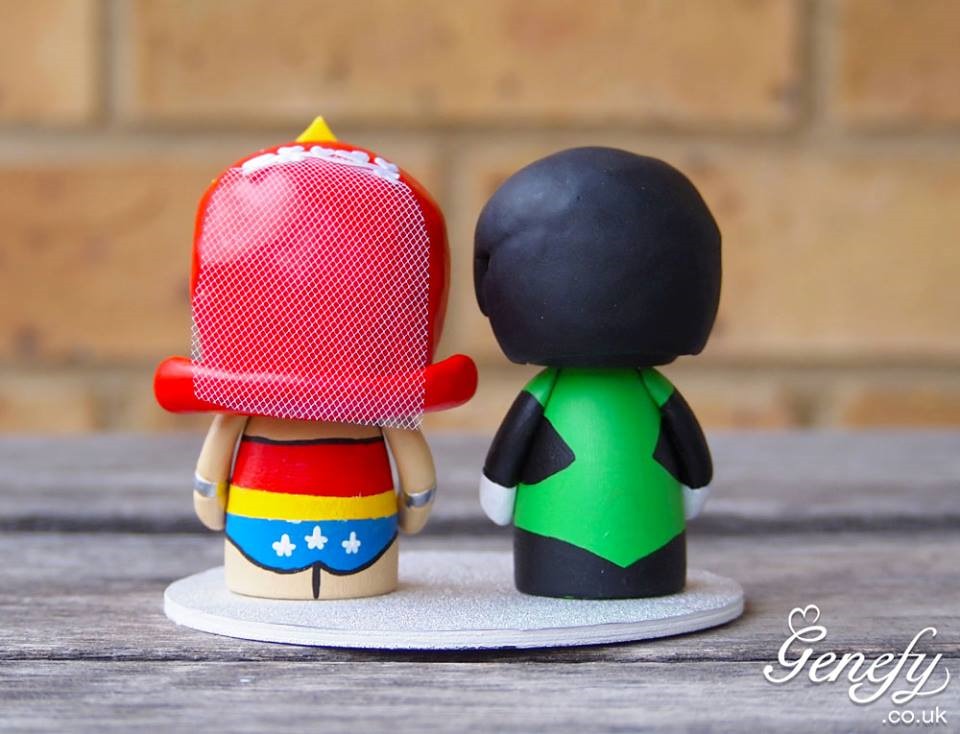 Here is the 3rd of the four Green Lantern Wedding Cake Toppers. Like the first two, this cute topper features Green Lantern and Wonder Woman. One thing I love about Genefy Playground wedding cake toppers is that each one is unique. All three of these Green Lantern / Wonder Woman pairings have been different.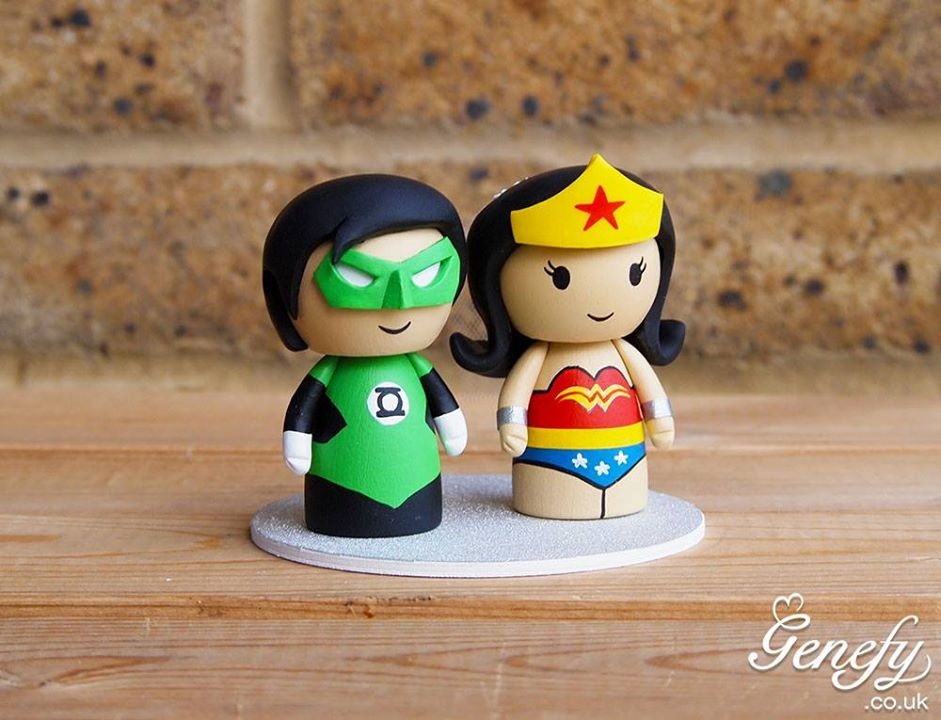 I think it is cute that there are so many cake toppers featuring Green Lantern and Wonder Woman because I can't recall these two ever being an item in the comics. The closest I can think of is Kyle Rayner and Donna Troy and they haven't been together in years.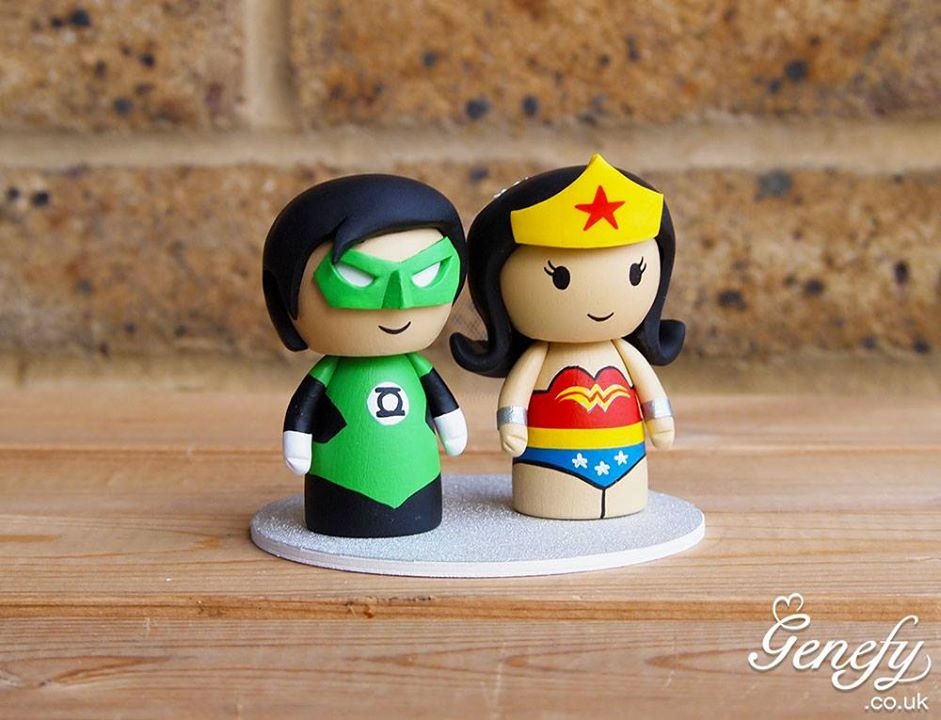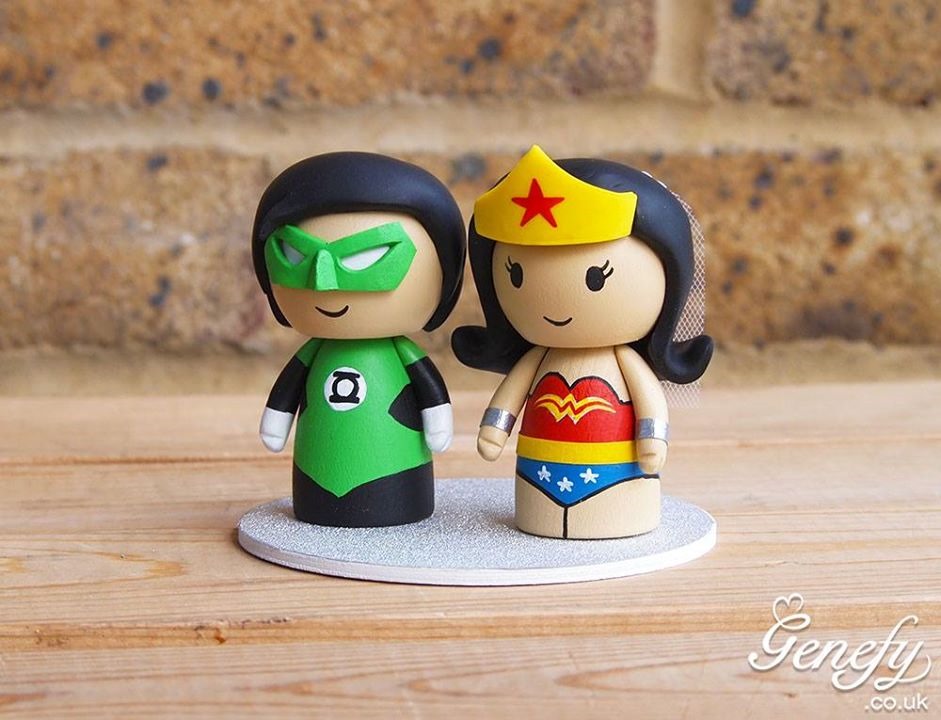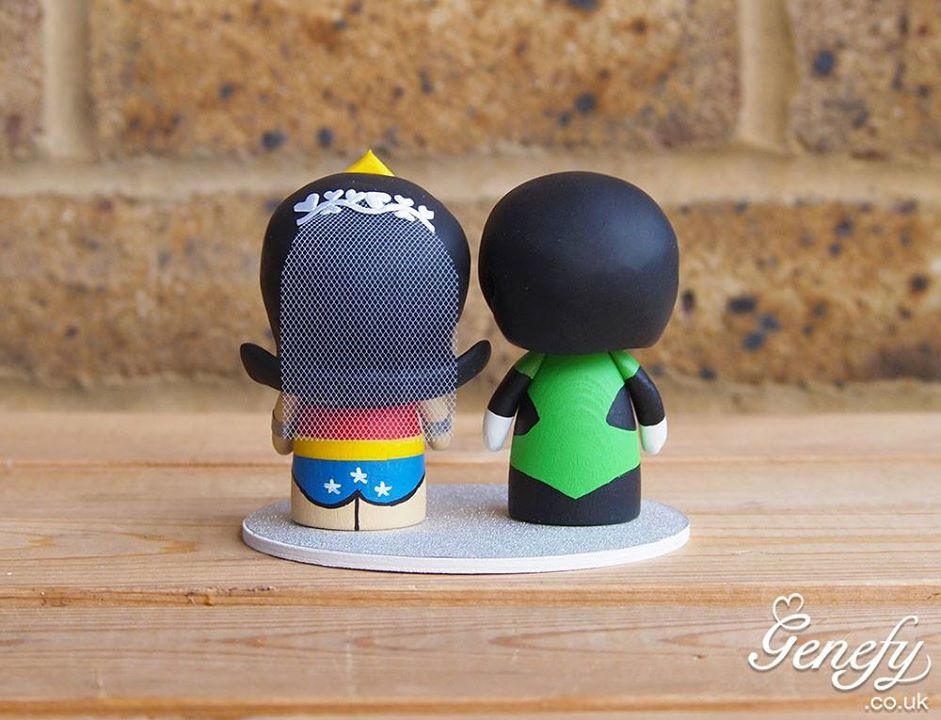 I saved my favorite of these wedding cake toppers for last. John Stewart (from Justice League and Justice League Unlimited) is my favorite Green Lantern and in my mind he belongs with Hawkgirl not Vixen. But in the comics, you can't beat the combination of Hal Jordan and Carol Ferris (i.e. Star Sapphire). I love the fact that this cute wedding cake topper features these two characters.