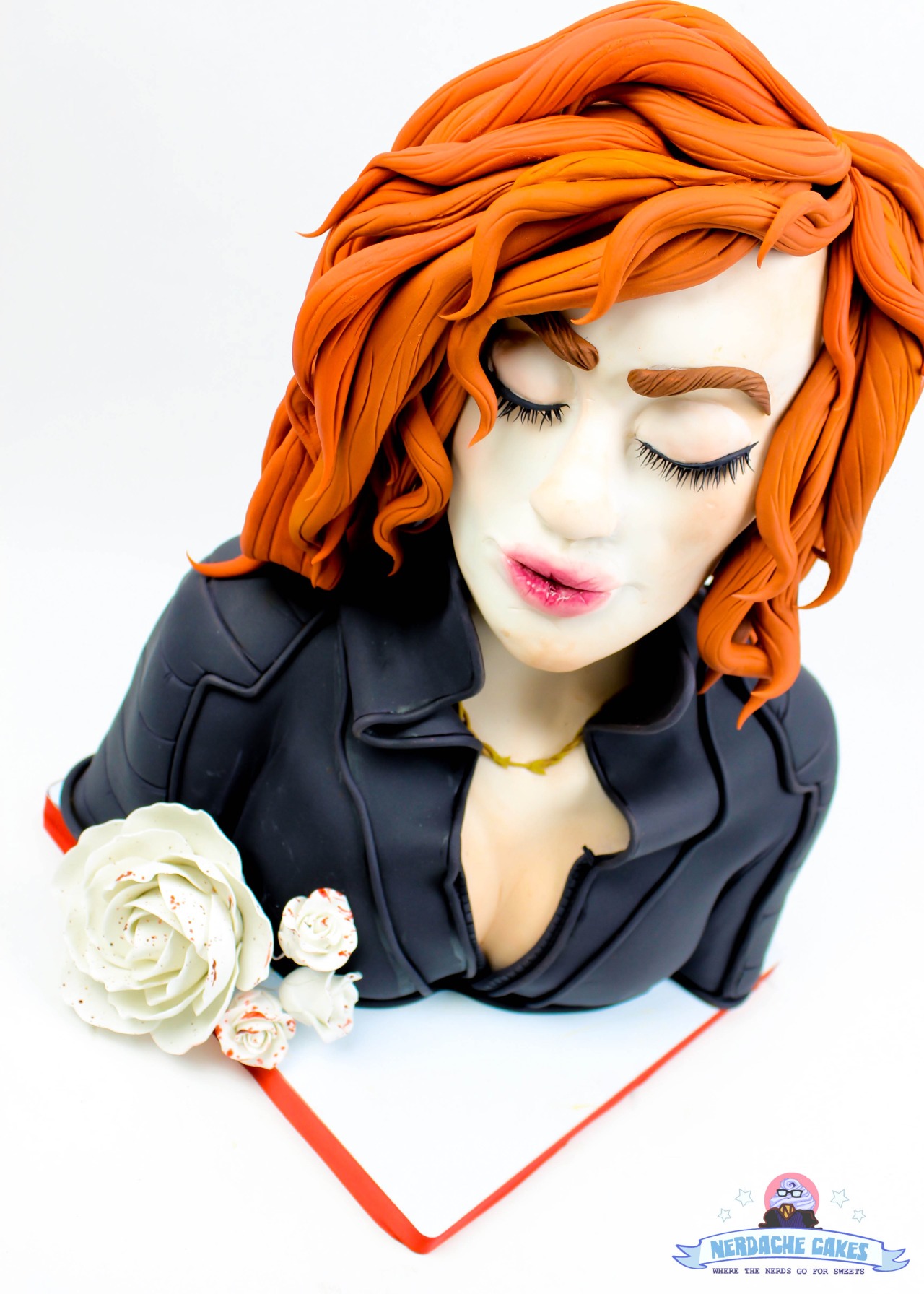 This Stunning Black Widow Cake was made by Ant Roman of Nerdache Cakes. Ant created this Avengers cake bust in celebration of the move: Avengers: Age of Ultron. She had fans vote on which Avenger to make as a cake and the vote tally was an overwhelming request for Black Widow.
Natasha Romanoff, aka, Black Widow, is wearing a black leather jacket. She has her eyes closed and her lips pursed like she is about to kiss someone. Could it be Hawkeye?
She is wearing a golden arrow necklace. This could be a hint about a relationship between her and Hawkeye.
There are white roses with specks of red blood all over them. These roses allude to the remark that Black Widow makes, "I've got red in my ledger; I'd like to wipe it out."
Black Widow was made using the fan-favorite cake flavor Red on my Ledger. Red on my Ledger is a chocolate chunk cake with cherry pie style syrup filling, dark chocolate shavings, and light whipped cream frosting. This was a perfect choice considering that this is a Black Widow cake. Black Widow's face was made using Rice Krispies Treats. Every one of her eyelashes were individually rolled using black fondant and placed onto her face.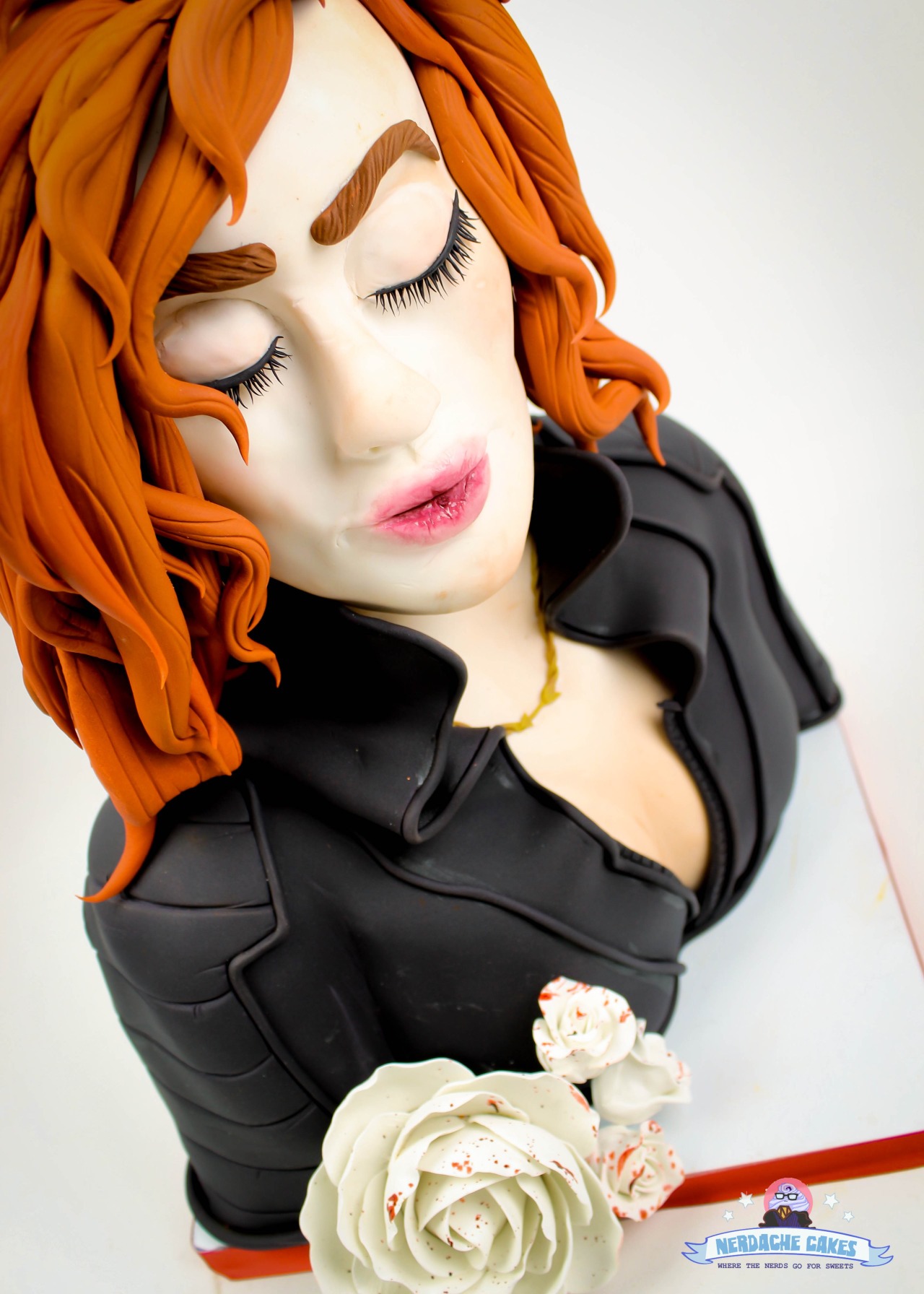 Here's a close-up of the white roses splattered with specks of red blood.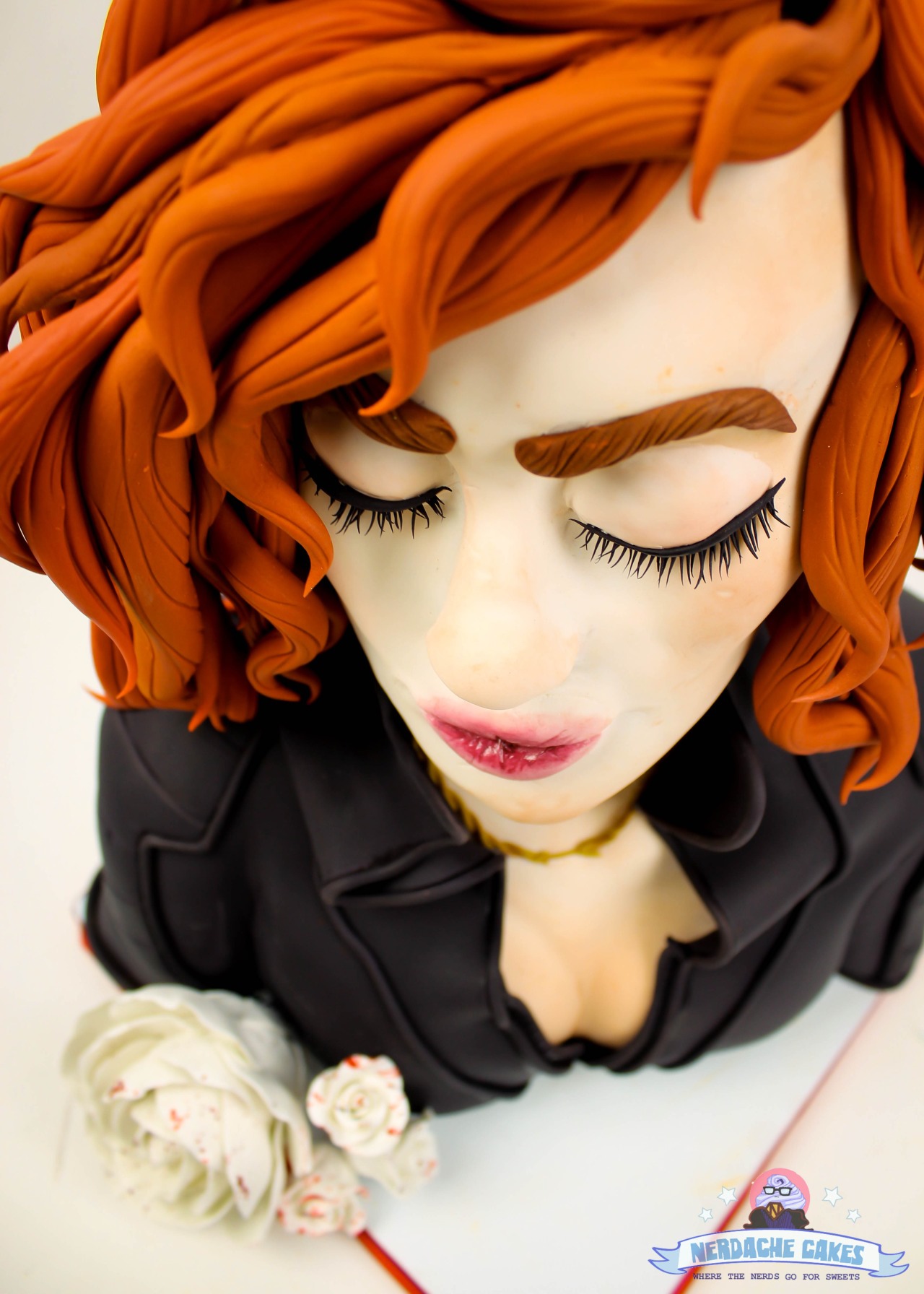 Here's a great shot of her brown eyebrows, her black eye lashes, and her red lips. You can see the separate strands of her red hair. The detail of the cake is amazing.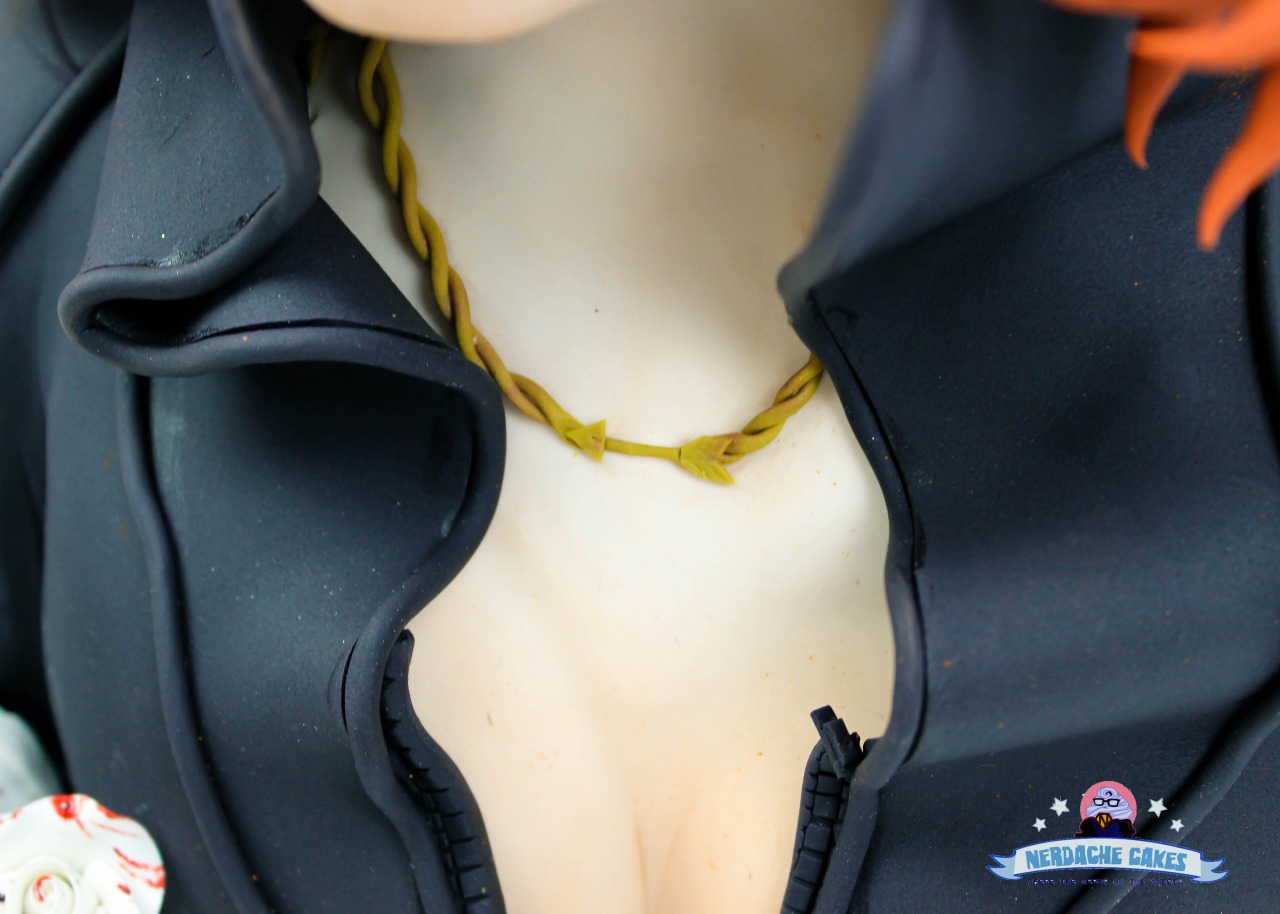 Here's a good picture of her golden arrow necklace.
The detail of her black leather jacket is amazing. Note the zipper and the cording.
For more amazing Avengers Cakes, check out these awesome posts: