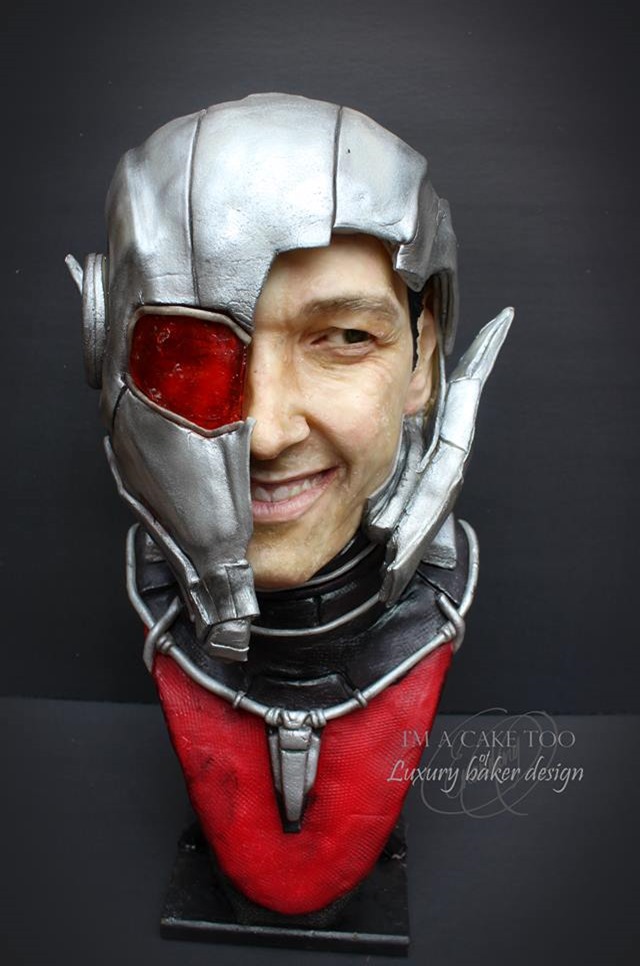 Erandeny Cueva from I'm A Cake Too Of Luxury Baker Design made this stunning Ant-Man Cake for the Let's Dream Together Cake Collaboration. Let's Dream Together is one of the most creative ideas I've seen for a collaboration. Each team of two or three artists made separate cakes which goes together and form a set. Today's cake features Paul Rudd as Scott Lang aka Ant-Man. Tomorrow, I'll feature the companion cake with Evangeline Lilly as Hope van Dyne aka The Wasp.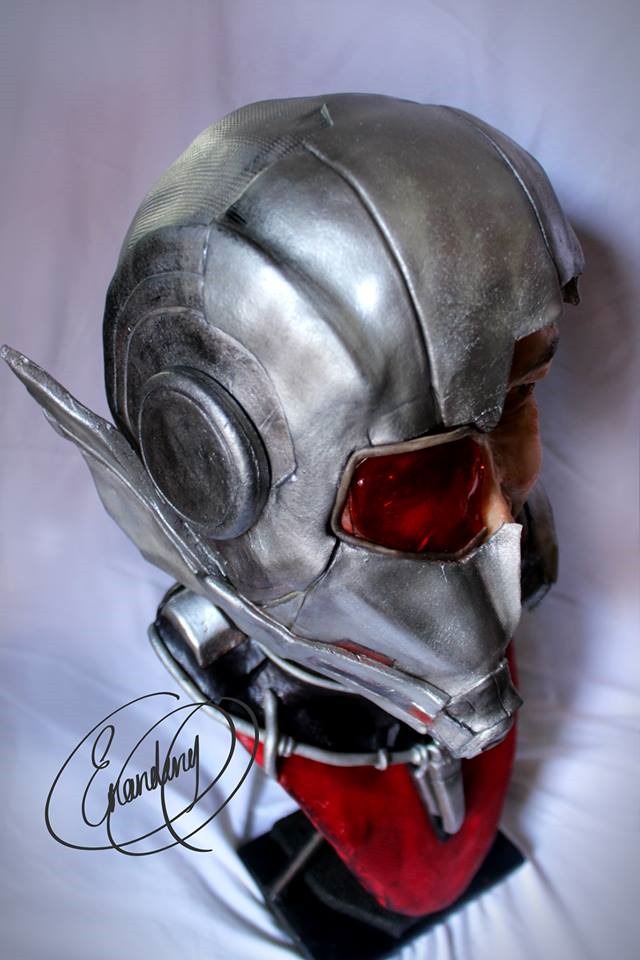 Here is the Ant-Man head piece by itself.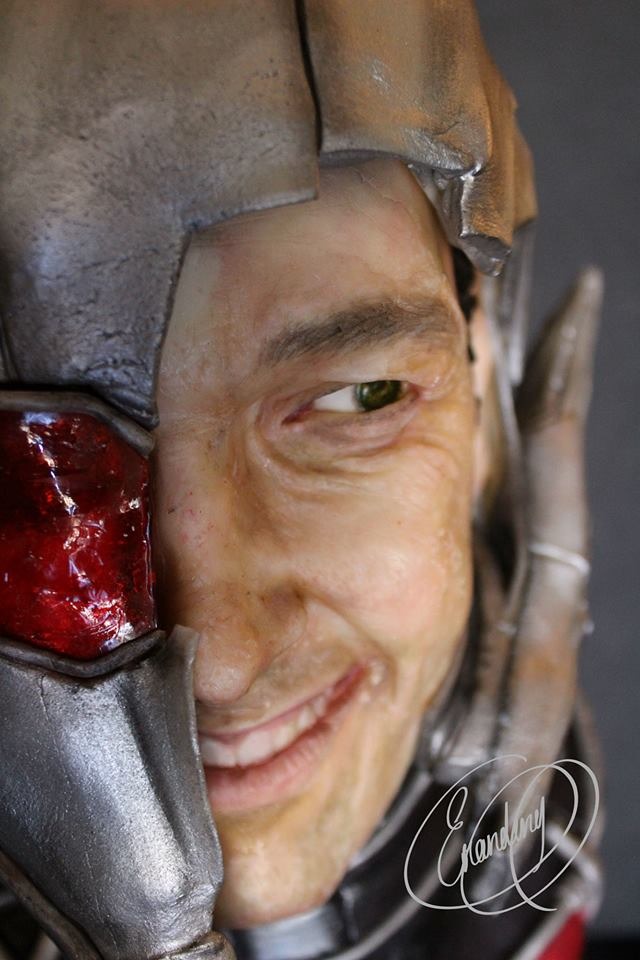 Here are four close-ups of the cake. The detail on Paul Rudd is amazing! He is so life like it is hard to believe this is a cake.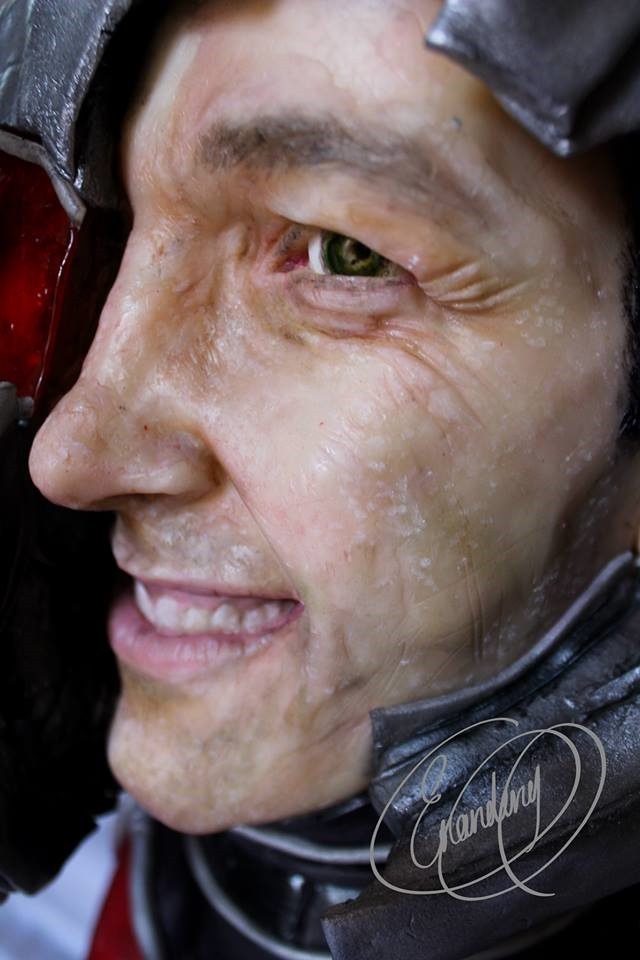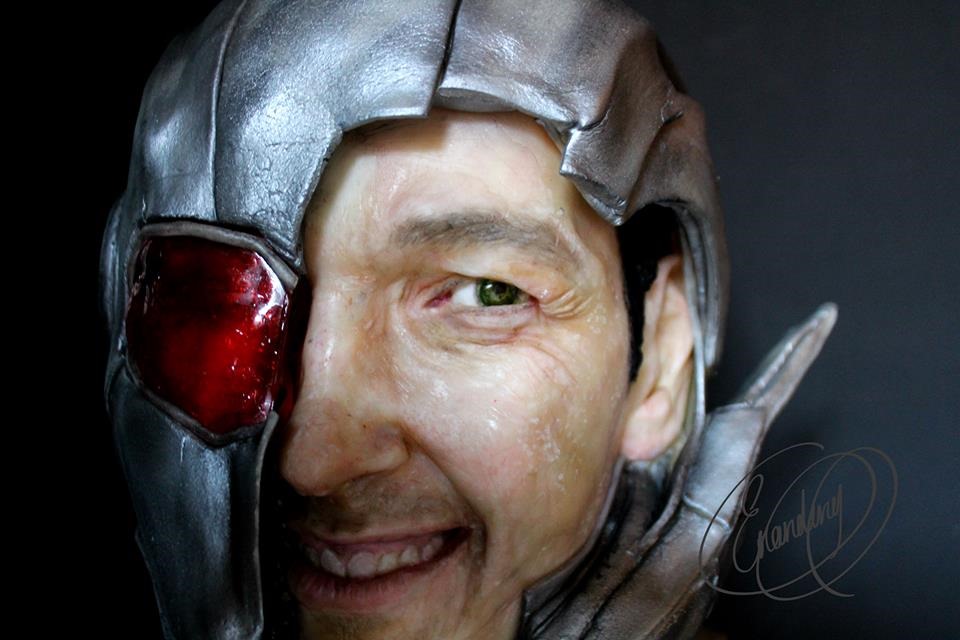 Take a look at these Ant-Man Cakes & more