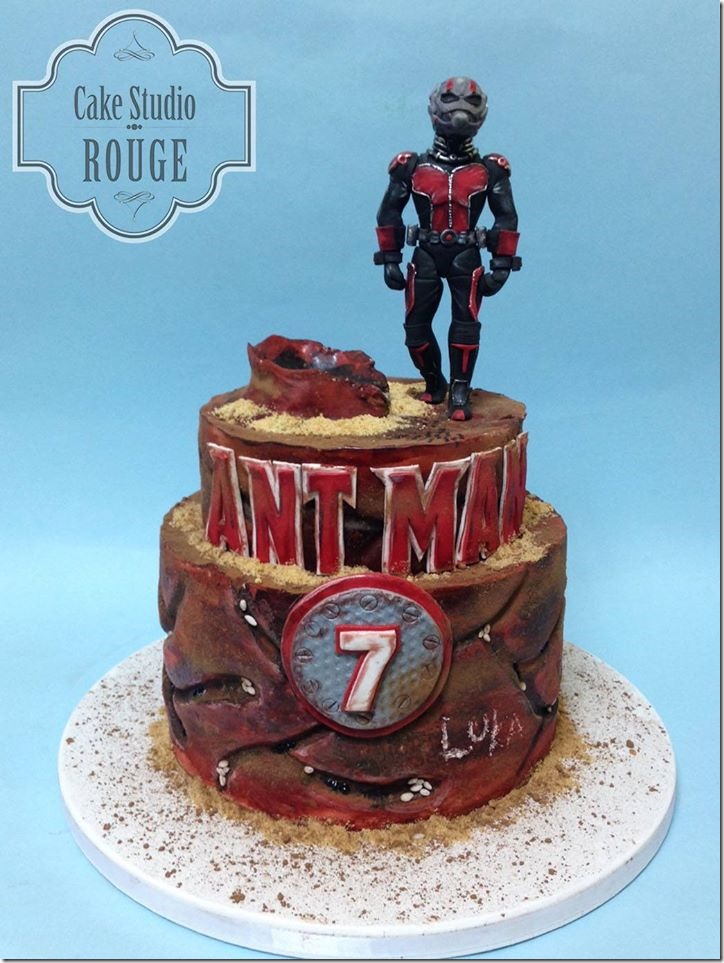 This marvelous Ant-Man cake was made by Cake Studio Rouge. This 7th birthday cake is a two layer cake. The bottom layer looks ground filled with ant holes. The holes are filled with ants and eggs. In white to one side is the name of the birthday child. In the center is a manhole cover with the number 7 on it. The second layer has the Ant-Man logo in front of it. On top of the cake is a handmade Ant-Man Cake topper.
Here is a close-up of the Ant-Man Cake Topper. The detail on Scott Lang's costume is wonderful.
Here is a close-up of the cake so that you can see the ant holes, ants, and eggs.
Take a look at these Ant-Man Cakes & more