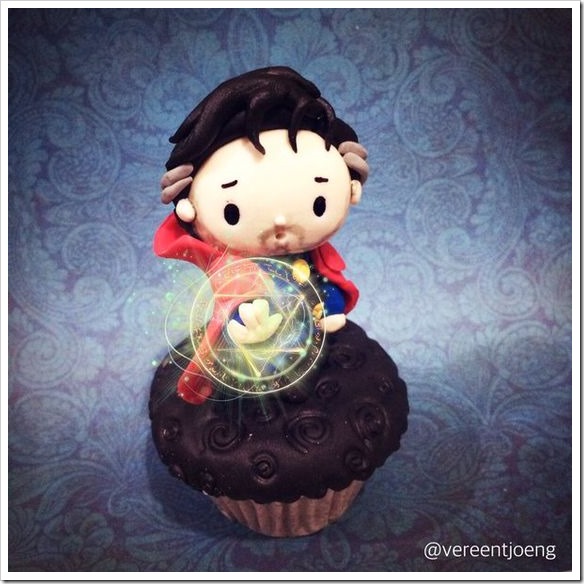 If there's something strange in your neighborhood,
who you gonna call?
Benedict Cumberbatch
If there's something weird and it don't look good,
who you gonna call?
Benedict Cumberbatch
Pei from Cumberclay is a baker and a big fan of Benedict Cumberbatch.  Her specialty is cupcakes featuring Benedict Cumberbatch.  Her cupcake toppers are so amazing that people wanted to keep them not eat them. So, Pei began making clay cupcakes and cupcake toppers.
To thank Benedict for being her inspiration, Pei gives a percentage of her profits to two charities.  Benedict has supported Prince's Trust.  Plus,  Pei choose to support Save The Children, which helps unfortunate children in her country, Indonesia.
Here is another Doctor Strange Cupcake made by Pei.   The detail is wonderful. Doctor Strange has his Cloak of Levitation and the Eye of Agamotto.  He has a touch of grey in his hair and a very faint moustache and goatee.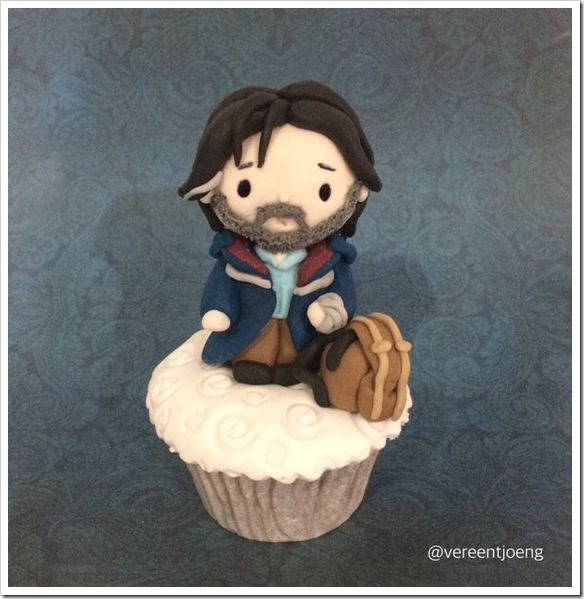 This awesome cupcake shows Stephen Strange before he becomes the Sorcerer Supreme.  The detail on the cupcake topper is simply magical!