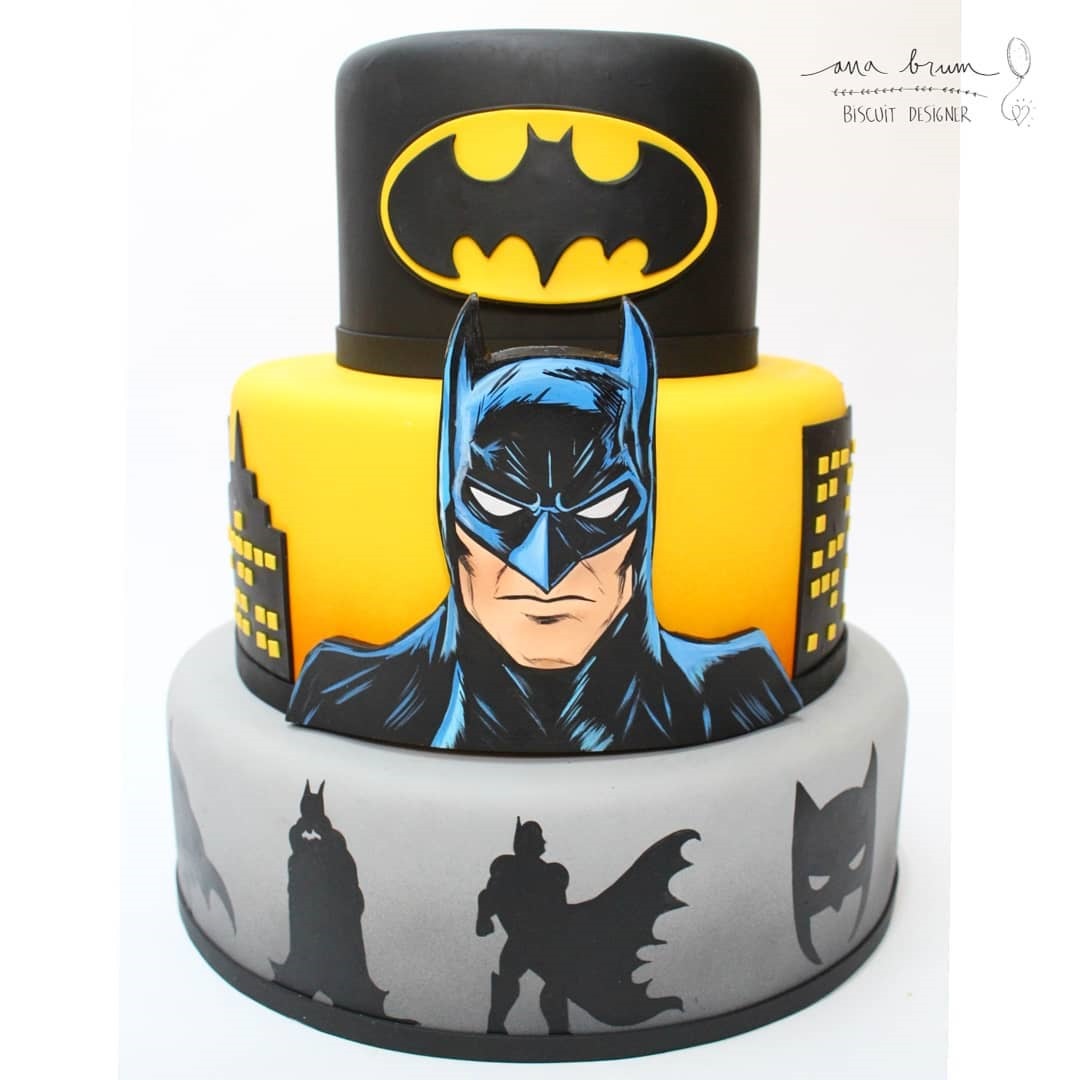 This awesome Batman Cake was made by Ana Brum Biscuit Designer. Ana has come up with a really nice three tier super hero cake design. The bottom layer is the hero in silhouette, the middle layer is a close-up on the hero's face with the city they're protecting around them, and the top layer is a symbol associated with our hero. Ana has done three of different super hero cakes with this great design.
The bottom tier has silhouette's of Batman. The silhouette's include a close-up of his cowl and one where his cape is blowing in the wind. The middle tier has a fantastic close-up of Batman with the sun setting on Gotham City. The top tier is the Bat-Symbol with a black background. When you put the middle and top tiers together you get the image of the it being evening in Gotham. Then the top tier has the Bat-Symbol lighting up the night sky.
Ana's close-up of Batman is absolutely wonderful.
Check out these terrific Batman Cakes