This Saturday is Batman's 80th birthday! To celebrate Batman's big day, I'm declaring this Batman Birthday Week on Between the Pages. Each day, I'm going to feature a cool cake, cake topper, cookie, or pumpkin carving featuring the classic characters that make Gotham City home.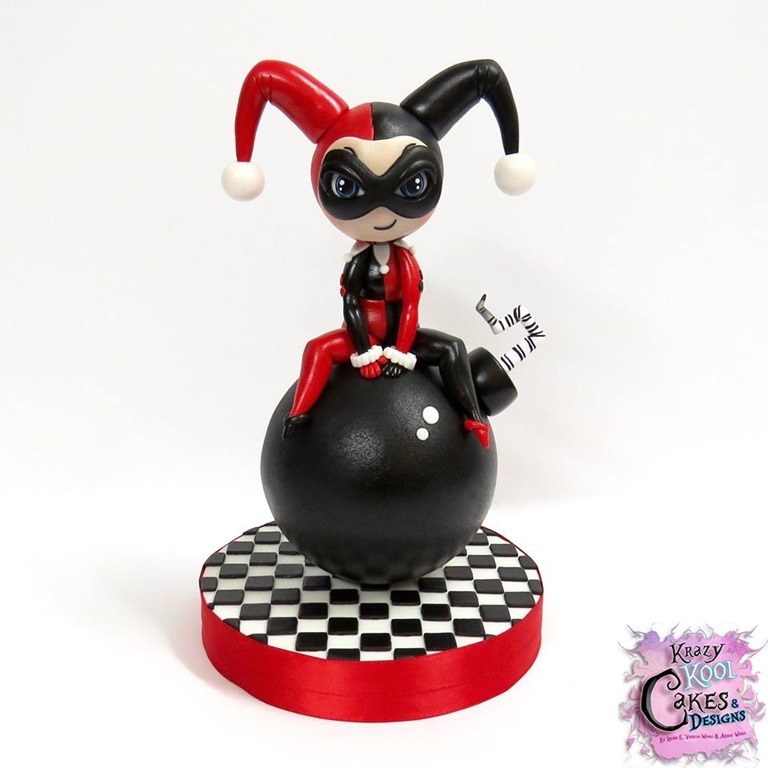 Today, I'm featuring this great Harley Quinn Cake Topper made by Krazy Kool Cakes & Designs. Harley's solution to getting rid of a bomb? Sit on it! Something tells me that Harley is about to have a real blast!
Come back tomorrow – same Bat-Time, same Bat-Channel – for Day 3 of Batman Birthday Week. Harley's main man just might be making an appearance.
More Batman Cakes