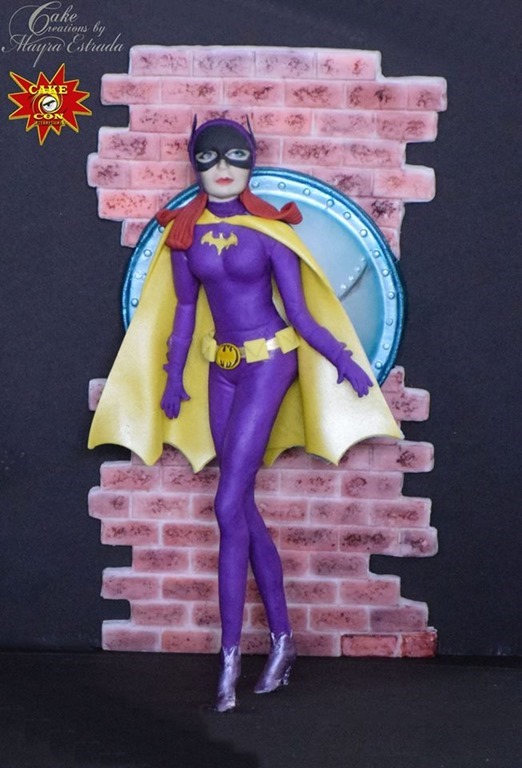 This Saturday is Batman's 80th birthday! To celebrate Batman's big day, I'm declaring this Batman Birthday Week on Between the Pages. Each day, I'm going to feature a cool cake, cake topper, cookie, or pumpkin carving featuring the classic characters that make Gotham City home.
Today, I'm featuring this cool Batgirl '66 Cake made by Mayra Prado Estrada from Cake Creations by ME.
As I've mentioned before on this blog, I love Batman '66. One of the things which I love about the show is that I feel like it gave us some of the definitive versions of these characters. Burgess Meredith's Penguin, Frank Gorshin's Riddler, and Yvonne Craig's Batgirl. Batgirl was only in the 3rd and final season of Batman '66, but I thought Yvonne Craig's portrayal of Batgirl is one of the highlights of the series.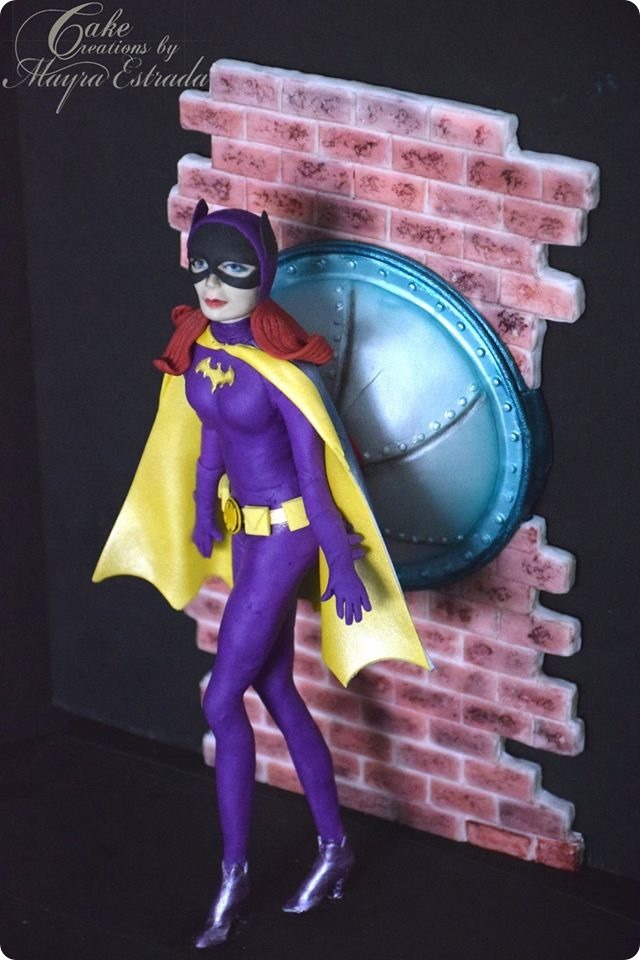 Come back tomorrow – same Bat-Time, same Bat-Channel – for Day 6 of Batman Birthday Week, we'll be hanging out with the boy wonder.
More Batgirl Cakes
Take a look at these Batman Cakes