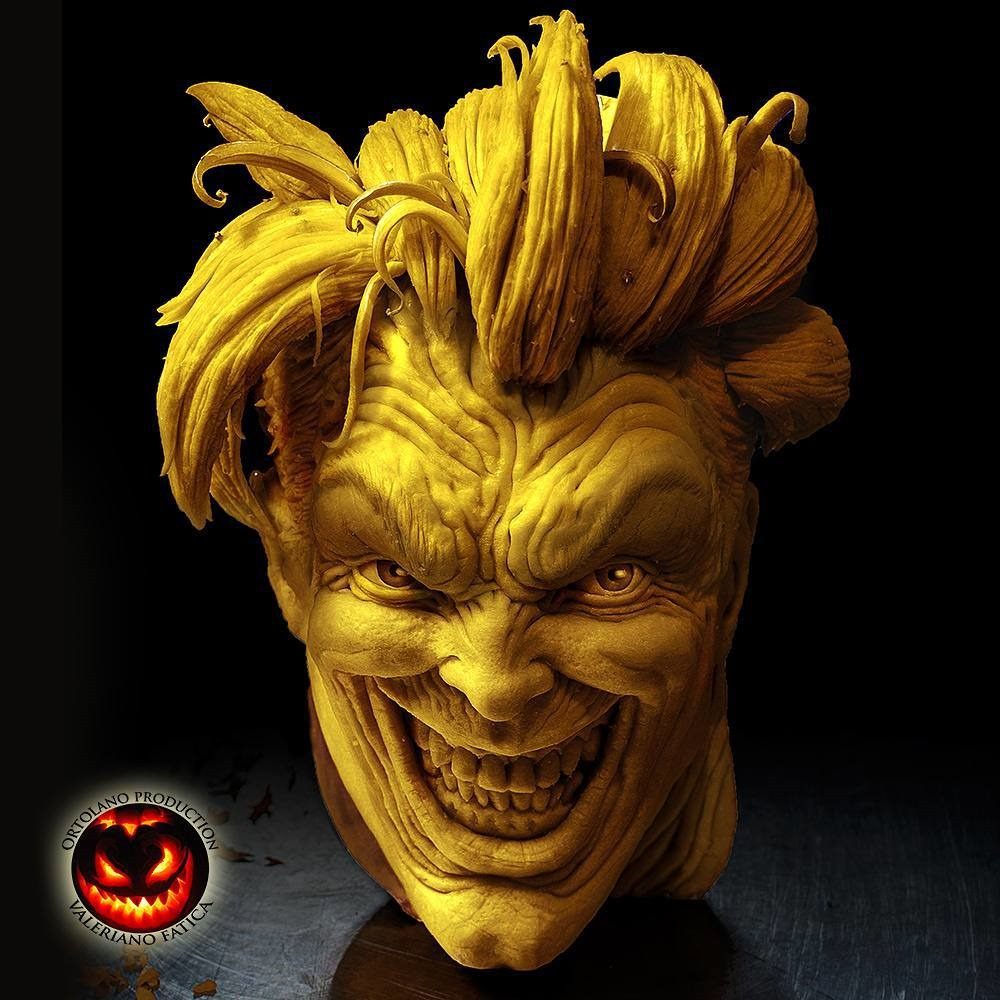 This Saturday is Batman's 80th birthday! To celebrate Batman's big day, I'm declaring this Batman Birthday Week on Between the Pages. Each day, I'm going to feature a cool cake, cake topper, cookie, or pumpkin carving featuring the classic characters that make Gotham City home.
Today, I'm featuring this mindboggling Joker Pumpkin Carving made by Valeriano Fatica. Valeriano also made this amazing Venom Watermelon Carving. Valeriano is an amazing sculptor who carves masterpieces from pumpkins, watermelons, cheese, soap, and truffles.
Come back tomorrow – same Bat-Time, same Bat-Channel – for Day 4 of Batman Birthday Week, I have something purrfect planned!