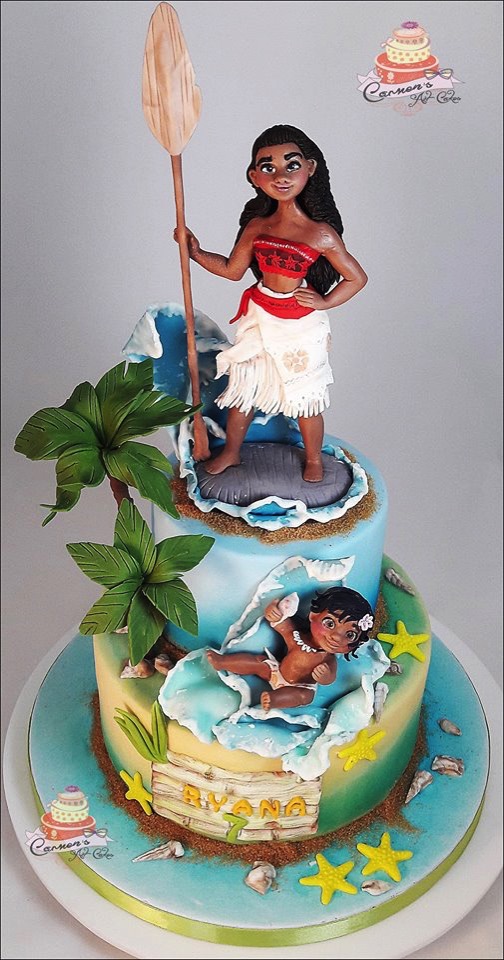 This Marvelous Moana 7th birthday cake was made by Carmen Iordache.
An older Moana is standing on top of this amazing two-tier Disney cake and the younger version is in the waves below on the bottom tier. These hand made figures are terrific.
Moana as a little girl when she first finds the heart. She has a sea shell in her hand.