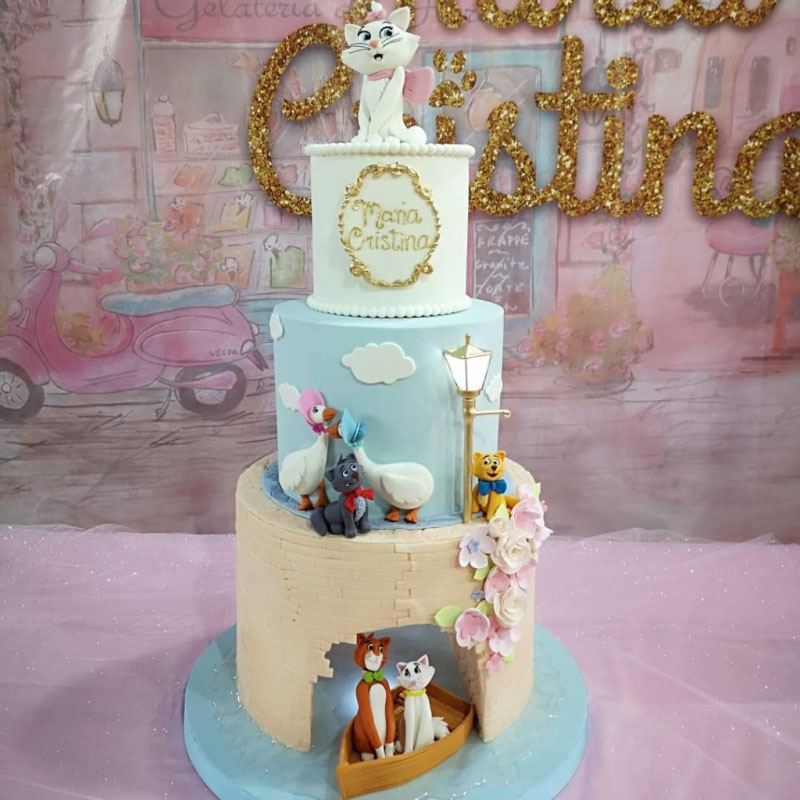 This beautiful Aristocats Movie Scenes Cake was made by Vale Cisneros. This cake is absolutely lovely. I love the way each tier is a different movie scene.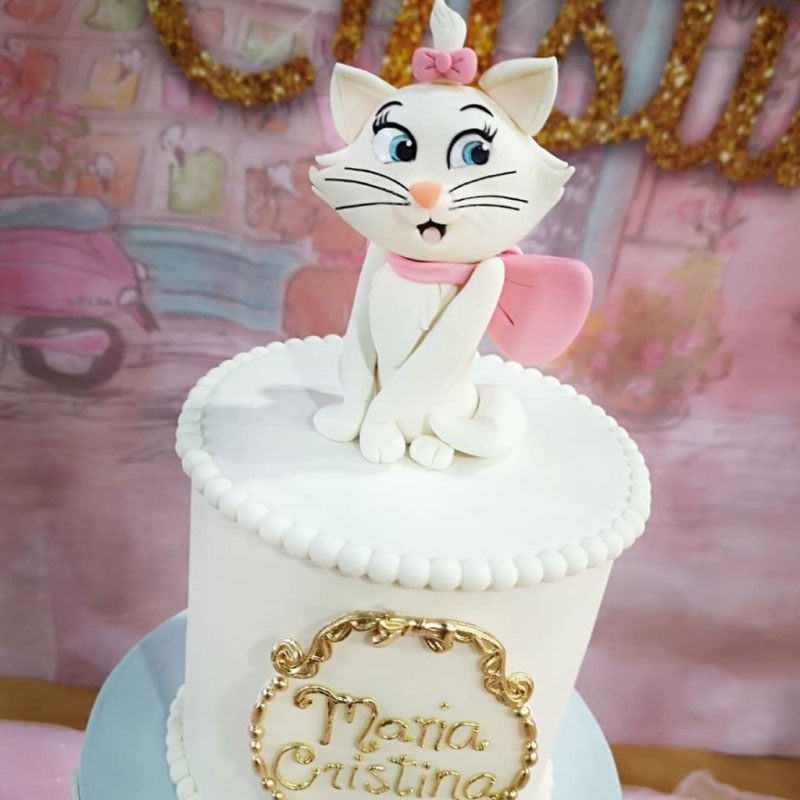 This 3-D fondant figure of Marie looks adorable on top of the cake.
In addition terrific fondant figures of Abigail and Amelia Gabble are with Berlioz I always have to Google the names of the two brothers, I can never remember which is which.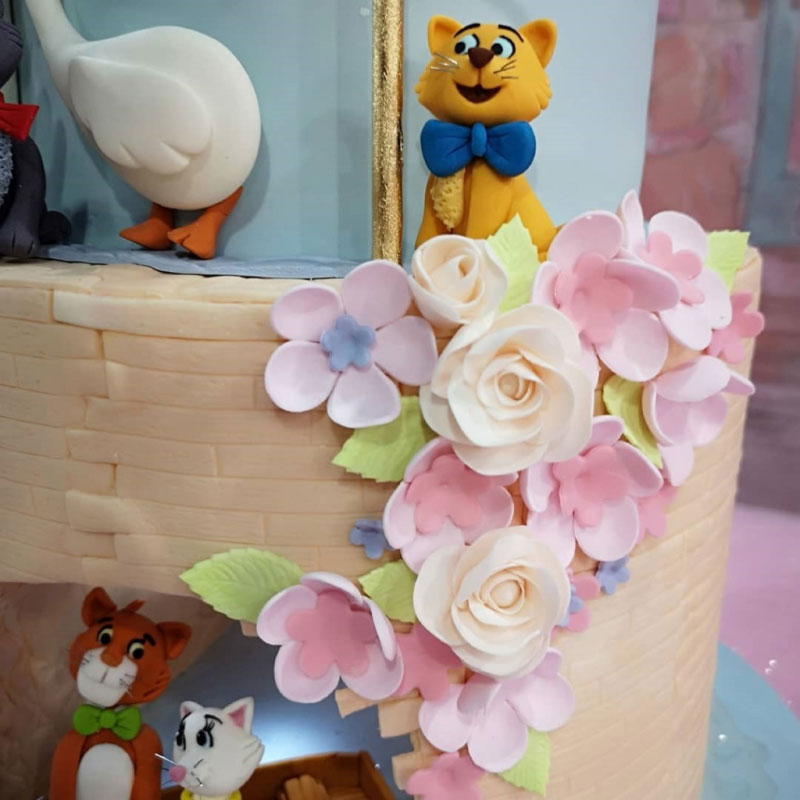 Also a fondant figure of Toulouse is standing under a street lamp. There are fondant flowers running down this part of the cake.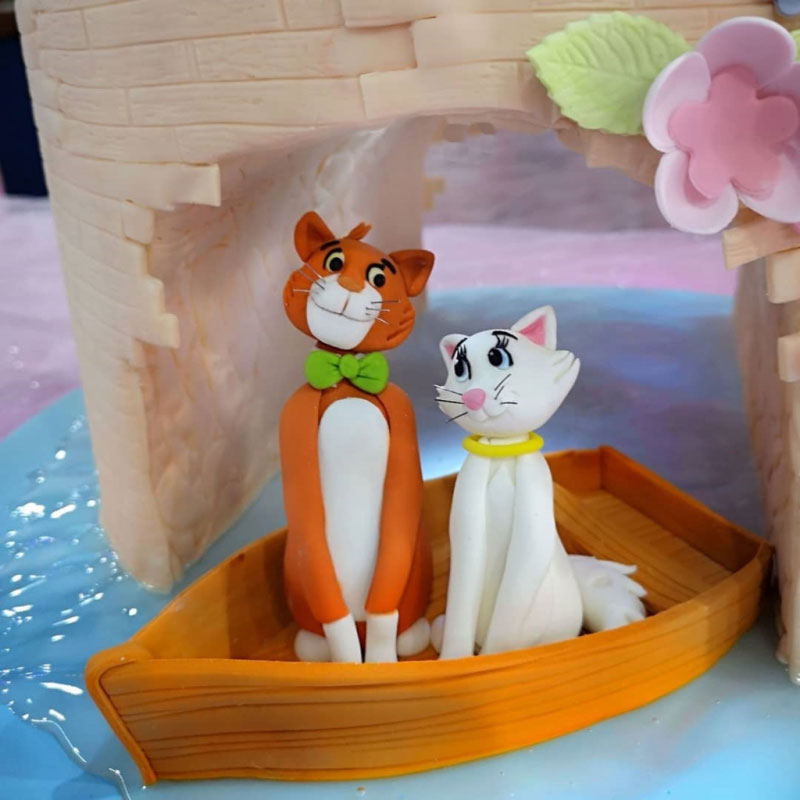 Finally fondant figures of Thomas O'Malley and Duchess are in a fondant boat together. I really like how they have their heads tilted and are looking at each other romantically. It is a really neat effect that they are sailing through the bottom of this cake and that the cake board looks like water.