You know when you melt marshmallows and mix in Rice Krispies? The results are a yummy, warm, gooey, and crunchy treat. As hard as it is to believe, these marvelous SpongeBob SquarePants figures are Rice Krispies Treats!?!
I will never look at a Rice Krispies Treat the same again.
These mindboggling treats were made by A Taste To Remember. While Sweetly Dipped Confections made the great cutouts.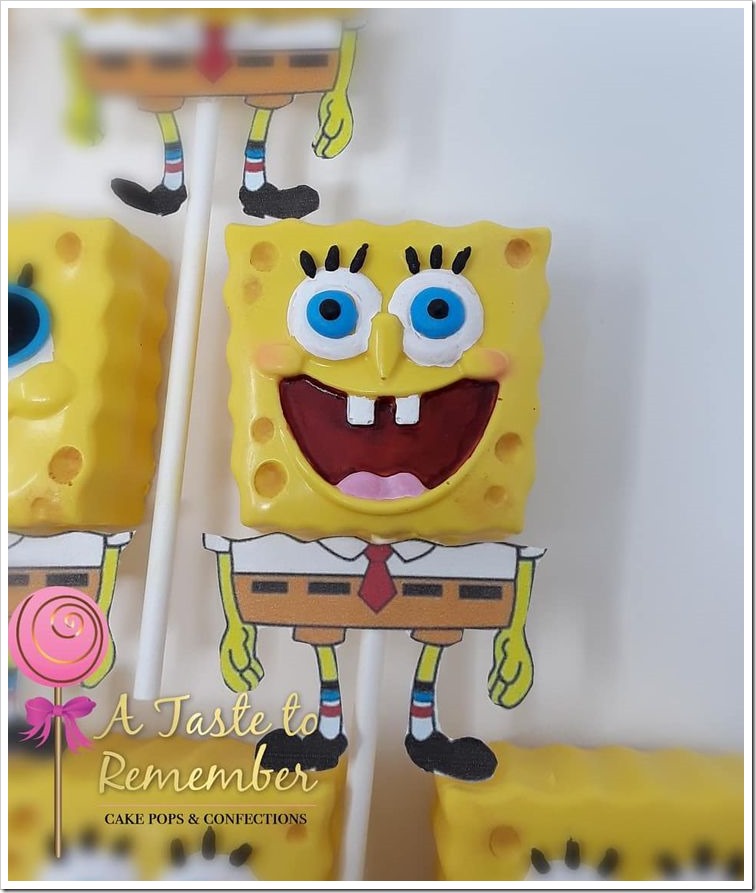 The perfect desert to go along with your Krabby Patty!