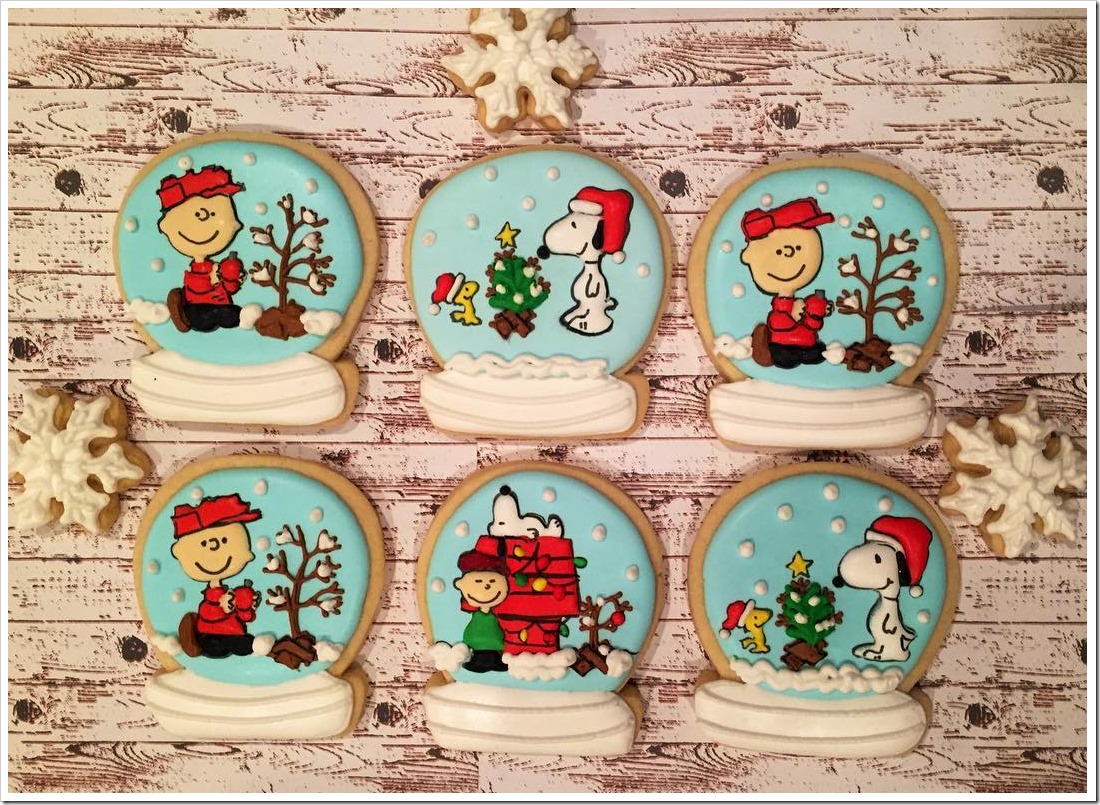 These are so cute! They're snowglobes cookies featuring different Christmas scenes with Charlie Brown, Snoopy, and Woodstock. The great cookies were made by DP Sweets. These cookies include Charlie Brown decorating his Christmas Tree, Snoopy and Woodstock both wearing Santa hats and looking at their decorated tree, Snoopy resting on his doghouse which is decorated for Christmas with Charlie Brown and his Christmas Tree in the foreground.
Check out these Charlie Brown Christmas cakes and cookies.
To see Charlie Brown treats for every season, check out Snoopy and Charlie Brown.