Avengers: Endgame premieres this week! To celebrate, I'm declaring this Avengers Week on Between The Pages. Each day, I'll be featuring an amazing cake or cake topper spotlighting one of the Avengers.
Today I'm featuring Iron Man.
This wonderful Iron Man cake was made by DOLCI Pastelería.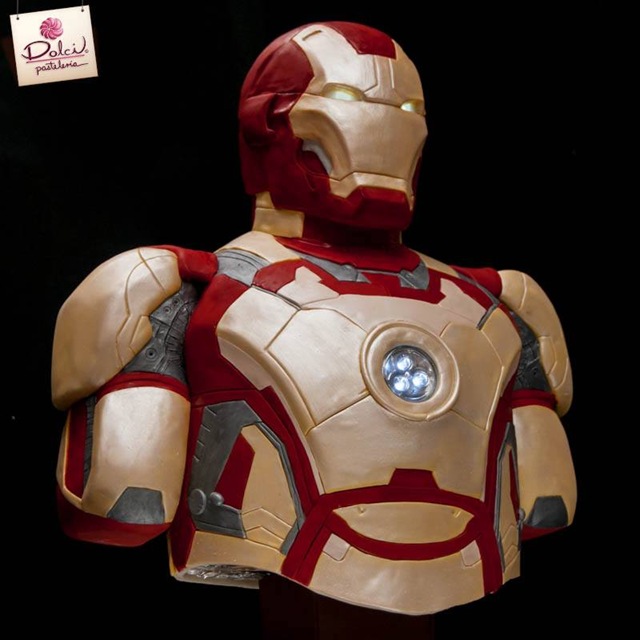 Robert Downey Jr. does a terrific job portraying Tony Stark and brings wonderful dimension to the character. Whenever you look at Iron Man you can see Tony Stark under the costume.
This is a contrast to a character like Batman, where you tend to think of Batman the character, instead of Bruce Wayne wearing a mask and costume.