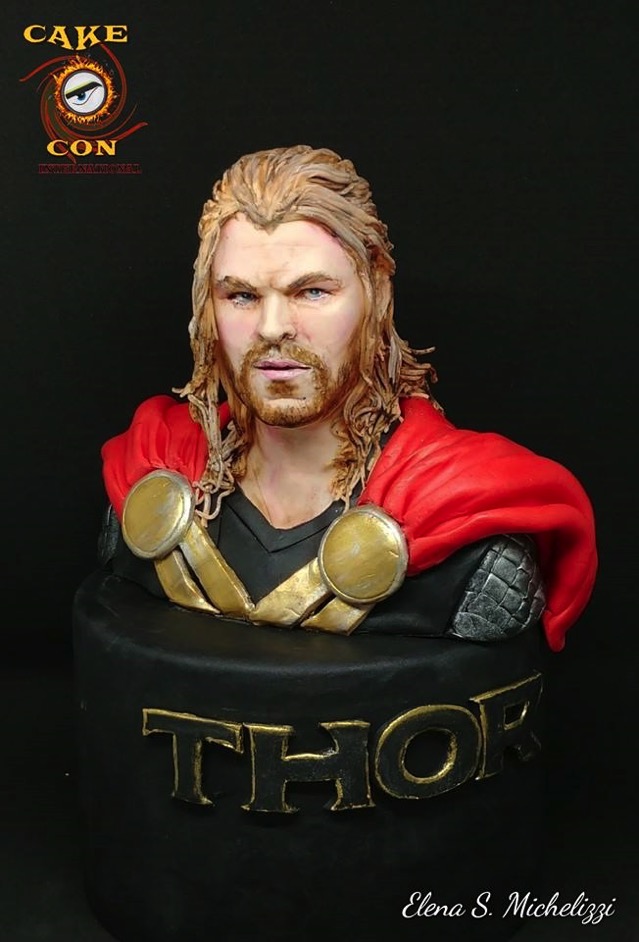 Avengers: Endgame premieres this week! To celebrate, I'm declaring this Avengers Week on Between The Pages. Each day, I'll be featuring an amazing cake or cake topper spotlighting one of the Avengers.
Today I'm featuring Thor. This great Thor Cake was made by Elena Serena Michelizzi.
One of the things which I really like about Thor is that he fits well in more settings than any of the other Avengers. He can do fantasy like battling the Frost Giants in the Thor movies.
He works well with other Superheroes like Iron Man and Captain America in The Avengers.
He also fits well in science fiction like working with the Guardians of the Galaxy in Avengers: Infinity War and the Thor:Ragnarok's credits scene.
Take a look at these marvelous Thor Cakes & Cookies