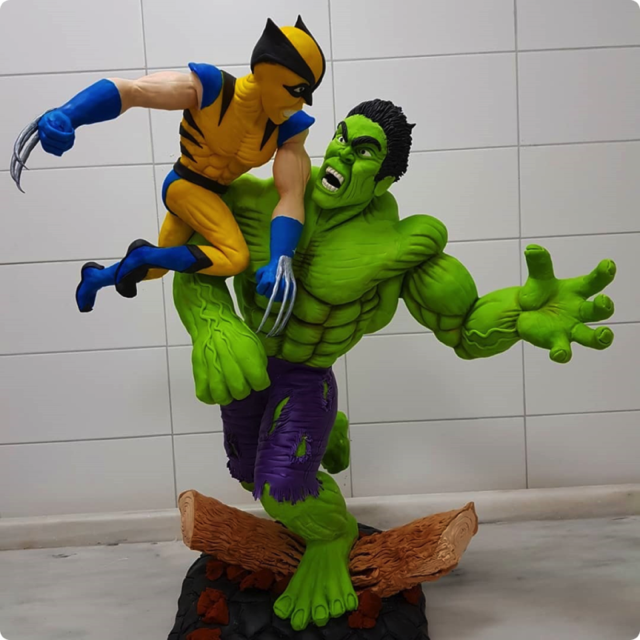 Avengers: Endgame premieres this week! To celebrate, I'm declaring this Avengers Week on Between The Pages. Each day, I'll be featuring an amazing cake or cake topper spotlighting one of the Avengers.
Today I'm featuring Hulk. This wonderful Hulk cake was made by Sirac Cicek.
I think it's interesting how the Hulk refuses to come out at the end battle scene with Thanos in Avengers: Infinity War. So, Bruce Banner ends up fighting in the huge Iron Man Hulkbuster armor instead.
Take a look at these marvelous The Incredible Hulk Cakes & Cookies