Yesterday, I featured a wonderful Homer Simpson / Hulk Cake made by Inspired Cakes By Amy. Today, I'm continuing this theme by featuring two more incredible Hulk Cakes made by Amy. Amy created this first cake for her son's 4th birthday. When sculpting the cake she gave the Hulk her sons face, so it looks like he has become the Hulk. That is such a great idea!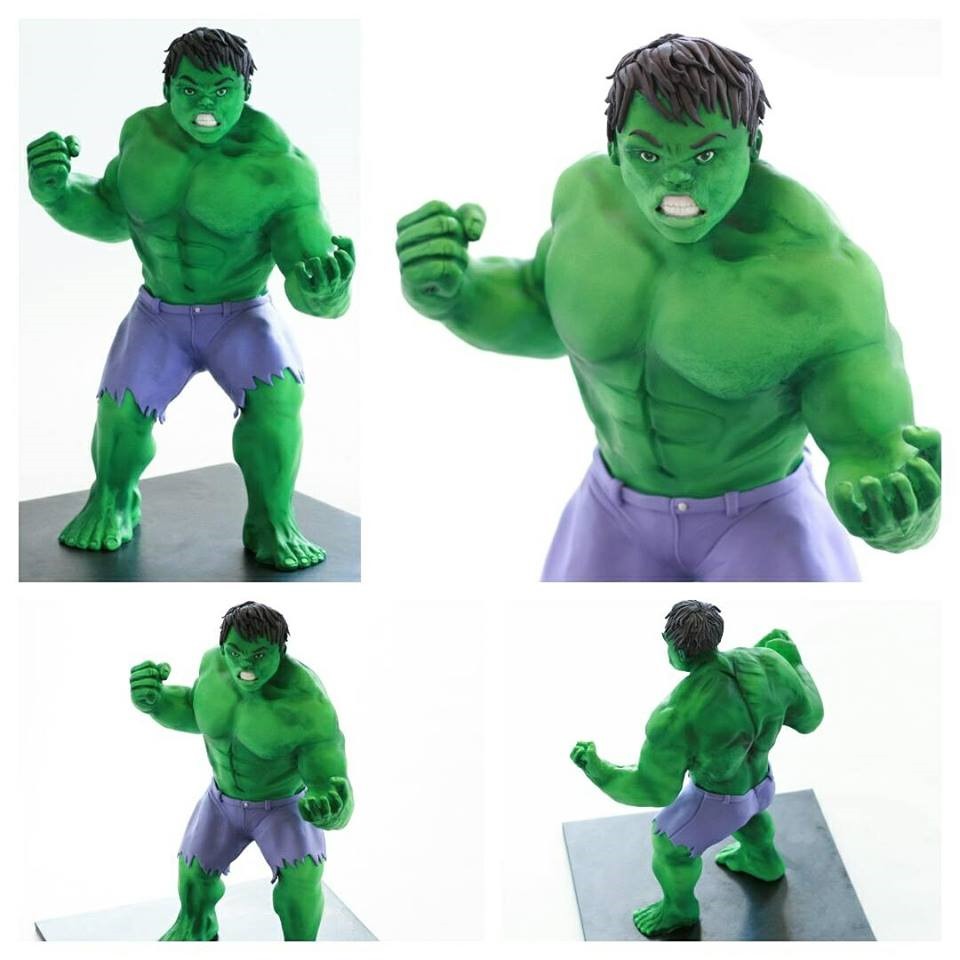 Here are four more views of this awesome cake.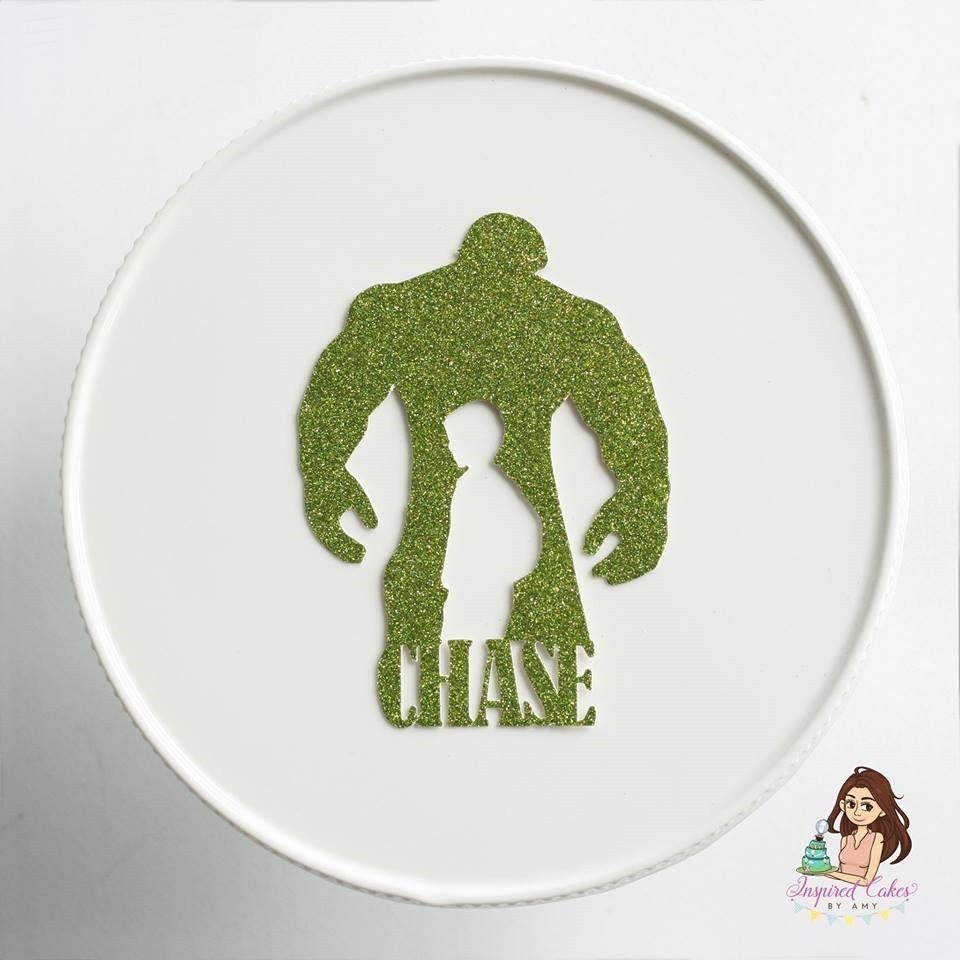 Amy also created this great Hulk Cake Topper for her son's birthday. The way Amy made the silhouette inside the silhouette is gorgeous. It is a terrific use of negative space.
Amy also made this great Incredible Hulk 3rd Birthday Cake. This is a two layer cake. The bottom of the cake is green with torn purple fondant on top. This is so brilliant because it looks like the Hulk's classic torn purple jeans. The top layer looks like grey stones which the Hulk has punched through. This is such a fun cake.
Take a look at these marvelous The Incredible Hulk Cakes & Cookies