Jean Schapowal, from Cakes With Character, sent me these photos of her awesome Jonah Hex for this years That Takes The Cake! competition. This was Jean's entry in Special Techniques not on a Cake! Jean created the DC Comic's character Jonah Hex on a distressed antiqued wanted poster with a 2D relief of the disfigured Civil war antihero. All modeling chocolate, torched fondant poster, painted with cocoa butter paint and dusted. Board antiquated with hand painted tints and gels and distressed with brushes and tinfoil.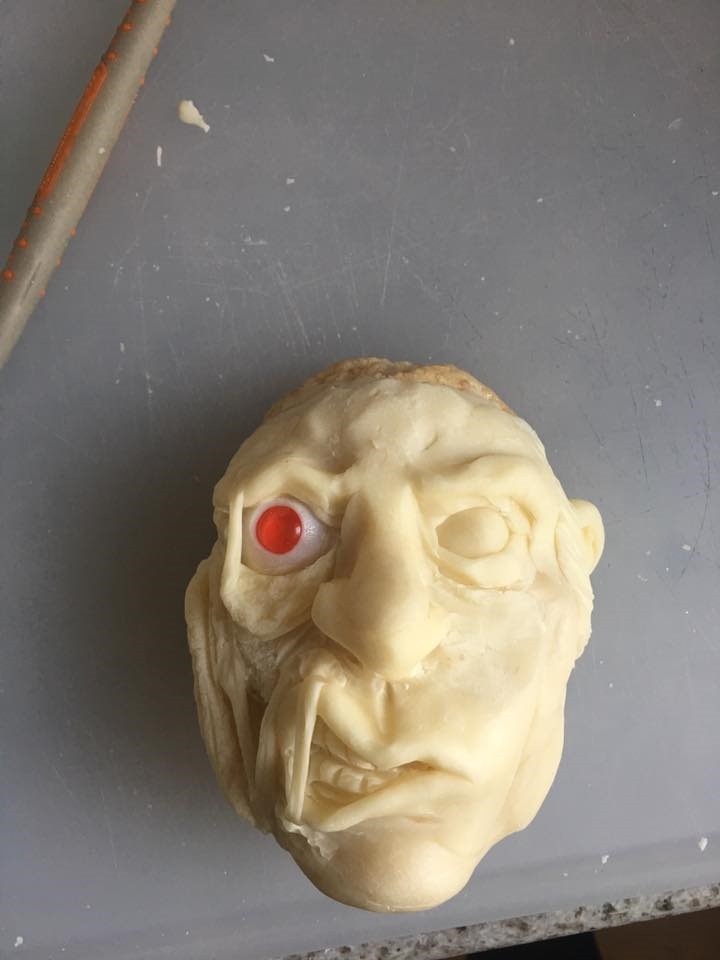 Here are three in progress shots showing how Jean assembled the Jonah Hex wanted poster. Jonah's head was sculpted from modeling chocolate.
Here is the wanted poster. The aging and roughness of it is amazing.
Here is Johan on the poster, before any color has been applied.