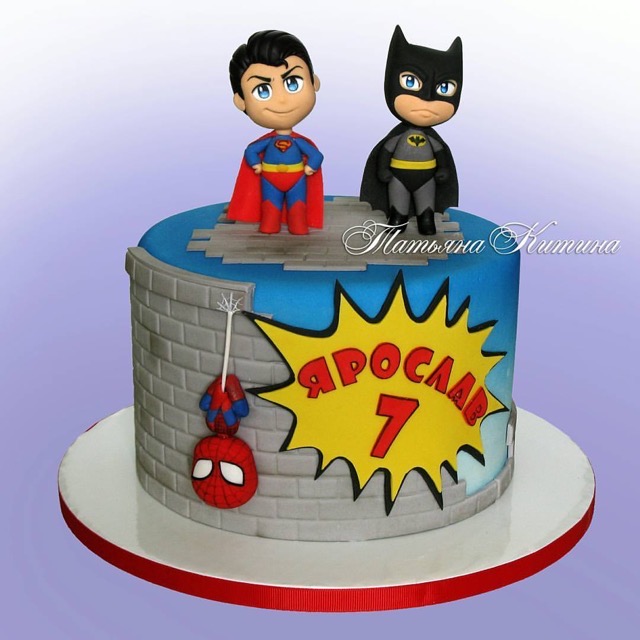 This cute superheroes cake features cute edible hand sculpted figures of Superman, Batman, and Spider-man.
The side of the cake is covered in gray bricks. Spider-man is hanging upside-down from a web attached to one of the top bricks.
A yellow word balloon has the birthday name and age.
Superman and Spider-Man are standing on top of some gray bricks on top of the cake.
This wonderful cake was made by Tatyana Kitina.
Check out more terrific Batman Cakes
and more Superman Cakes.
Here's more Spider-Man Cakes