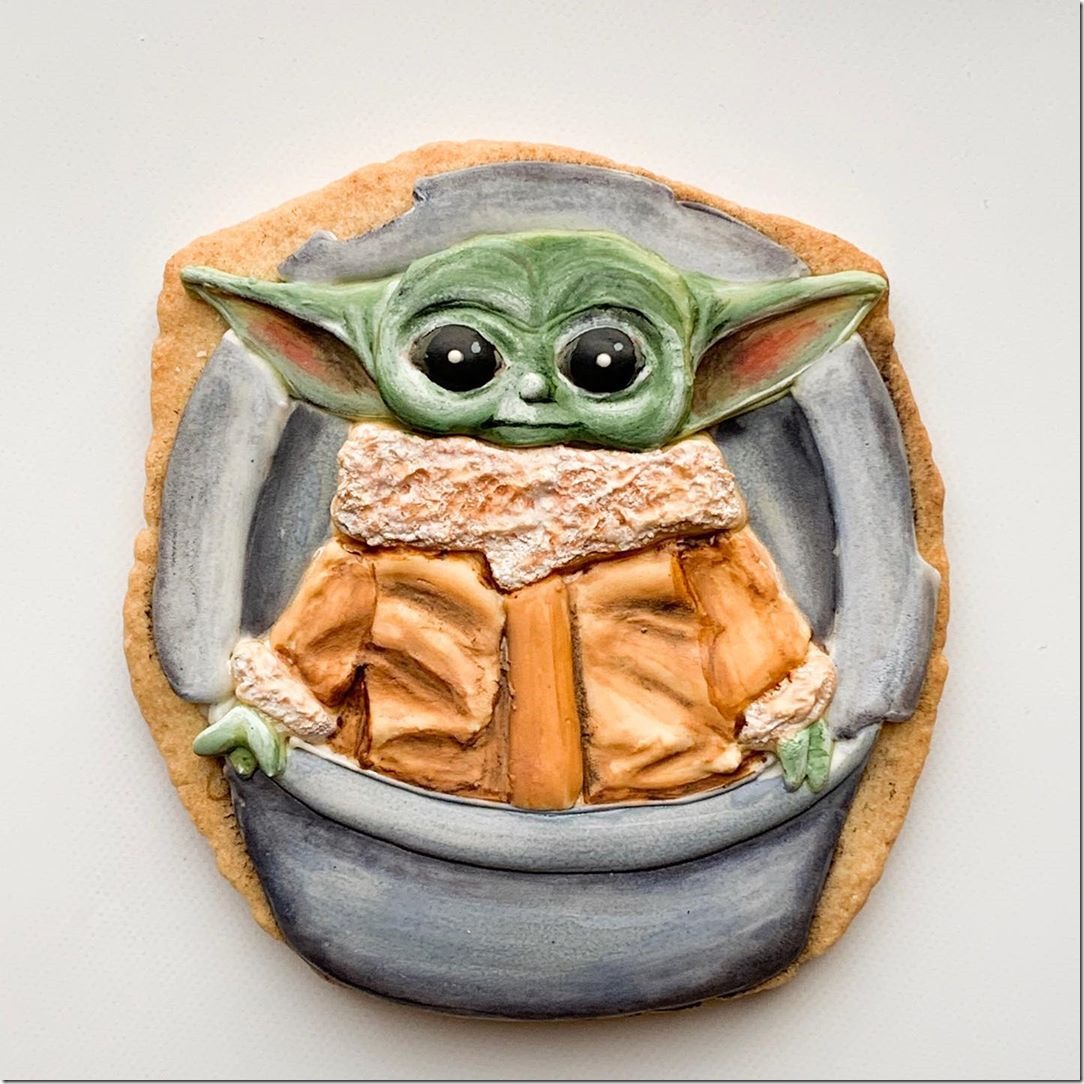 Yesterday, I featured an absolutely stunning Mandalorian Cookie made by Judy's Cookies. Here is her equally wonderful Baby Yoda Cookie.
This amazing cookie was hand painted with food color gels and The Sugar Art elite dusts. Judy made this and her Mandalorian Cookie for a Bar Mitzvah.
I watched the the Mandalorian as it was released because I am a really big fan of Star Wars and like everyone else I fell in love with the adorable Baby Yoda. This cookie does a terrific job recreating such an adorable character.
More Baby Yoda and Yoda