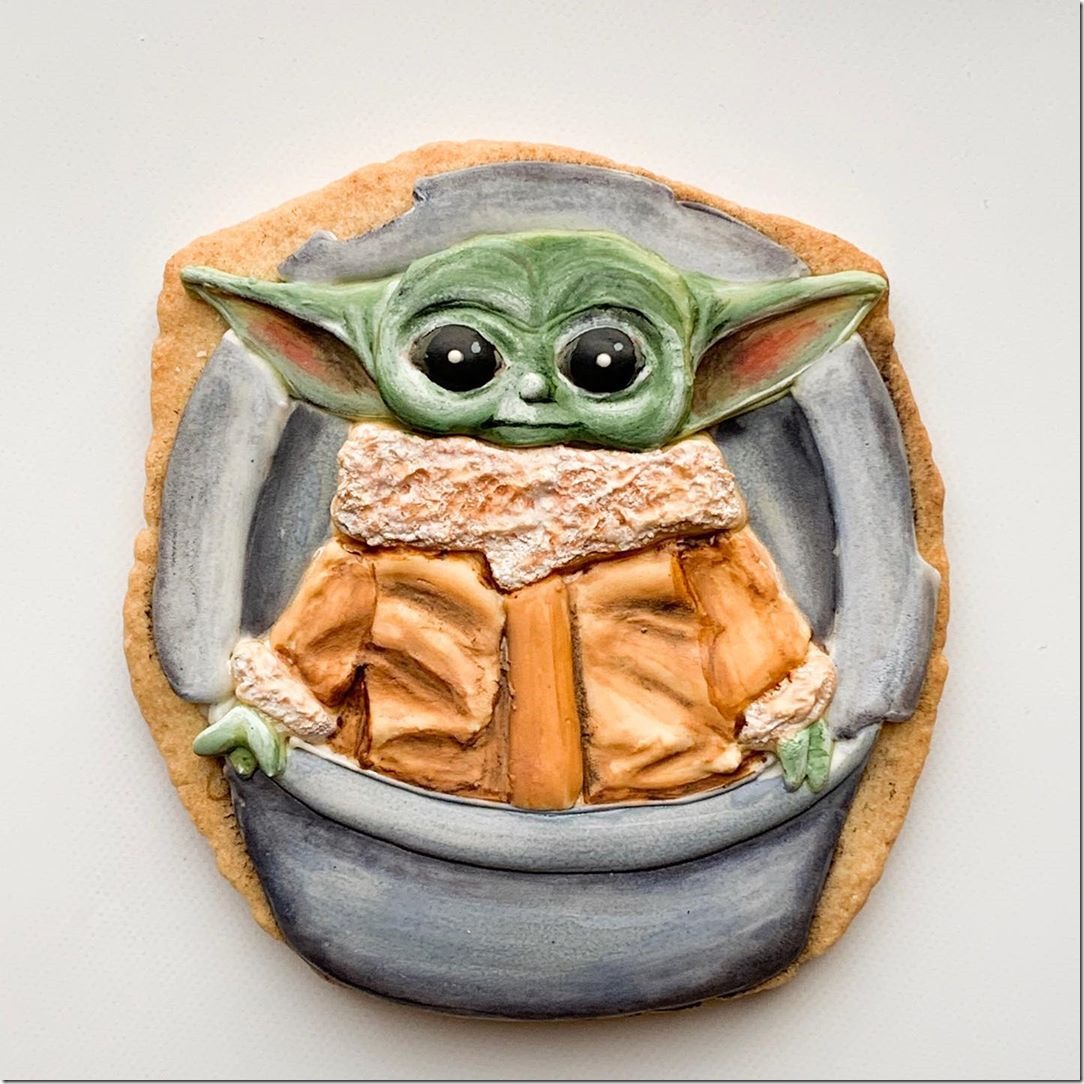 This cookie is another wonderful Baby Yoda cookie that I have featured in the past, but thought it was worth sharing again. This cookie was made by Judy's Cookies.
Yesterday, I featured her amazing Mandalorian Cookie.
She is a terrific cookie artist.
Baby's Yoda's eyes are bright and make him look full of life.
This amazing cookie was hand painted with food color gels and The Sugar Art elite dusts. Judy made this and her Mandalorian Cookie for a Bar Mitzvah.
I am watching the second season of The Mandalorian because I am a really big fan of the first season and Star Wars.