Here's another post from the past.
Super baked Goods made these wonderful Baby Yoda Cake Pops.
I think he looks adorable riding in his pod.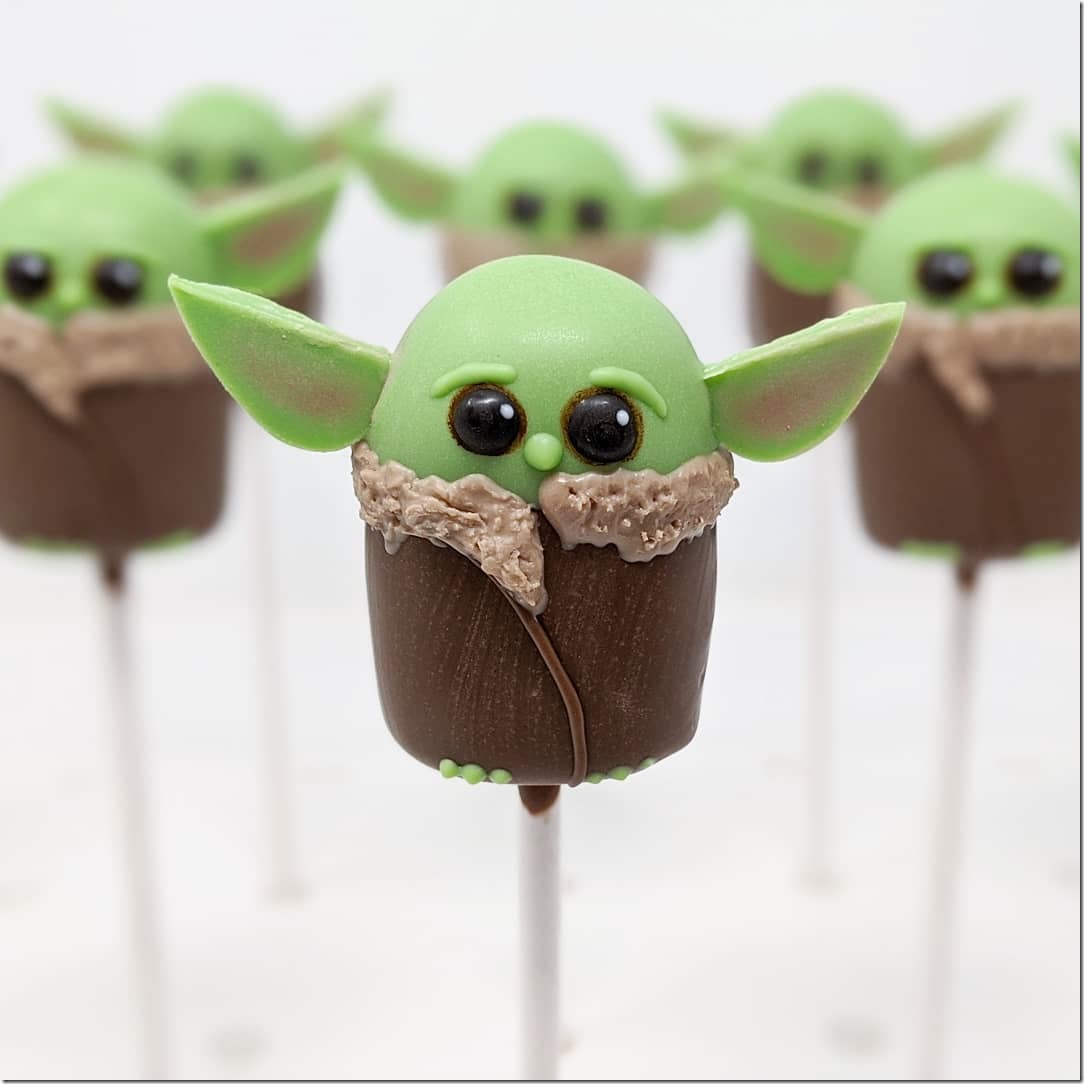 Here's a second set of cake pops. These are just Baby Yoda.
I really like how you just see eye peeking out. You can't see his mouth.
Look closely to see his feet sticking out of the bottom.
Like these Baby Yoda and Yoda cakes & cake pops you will.