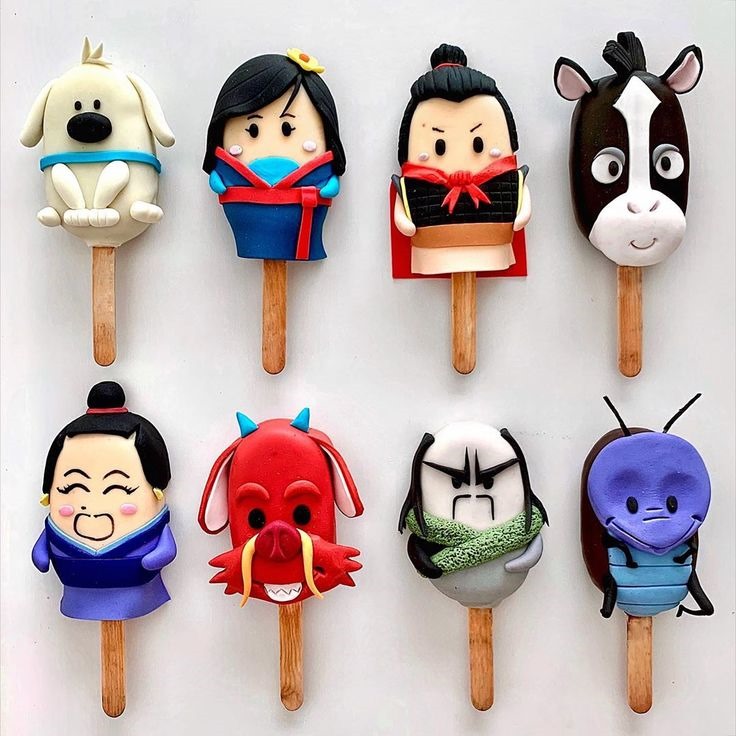 Mulan is one of my favorite movies, so when I saw these cakesicles, I had to share them. These Mulan Cakesicle were made by Shaun Teo Creations. They feature eight different characters – Little Brother, Mulan, Li Shang, Khan, the Matchmaker, Mushu, Shan Yu & Cri-Kee. I love the variety of characters and how each has their own unique design. These are absolutely wonderful!
Also, check out these wonderful Mulan Cakes and Cookies.
You may also enjoy these other terrific Cakesicles.