These adorable Mulan Cookies were made by the amazingly talented Krista Heij Barber from Cookies with Character. Krista worked as an animator for Walt Disney Feature Animation Florida. One of the films that Krista worked on was Mulan.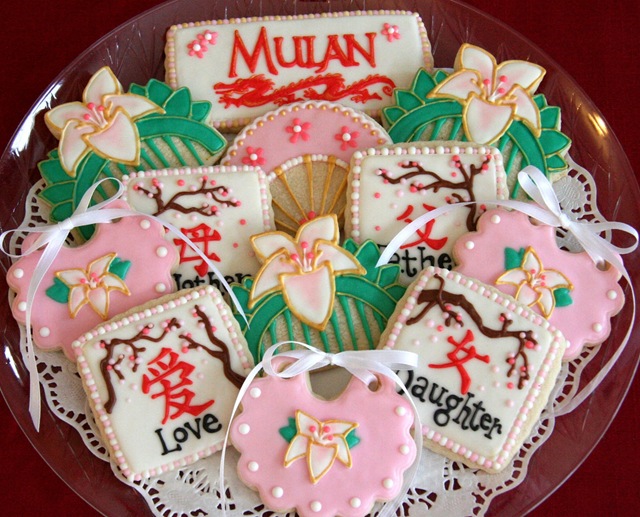 These Mulan cookies were made as part of a virtual fairy tale baby shower.
The cutest cookie ever?
On her blog, Krista Doodles, Krista posted a neat piece on how she made this adorable cookie.
Here are two more pictures of these amazing cookies: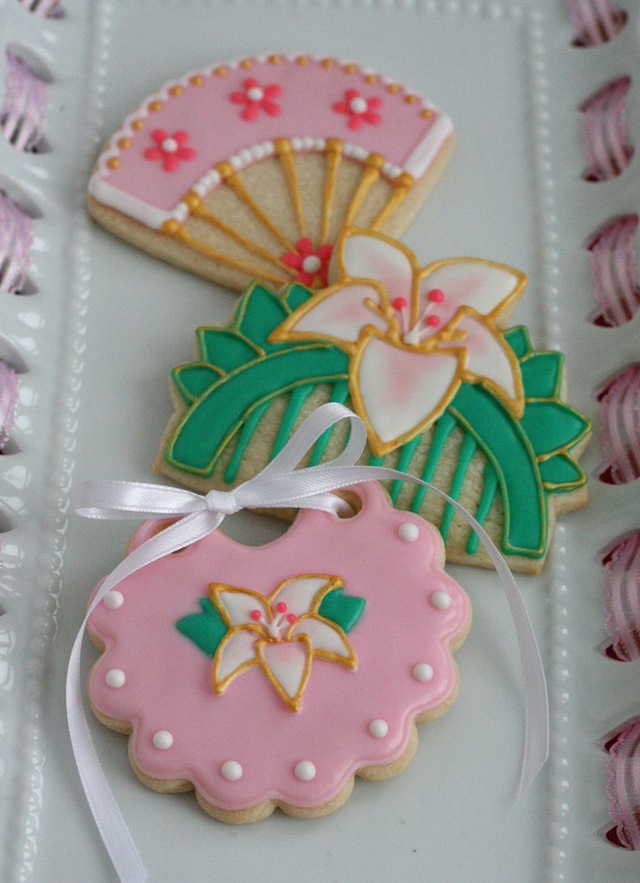 Also, check out these wonderfulMulan Cakes and Cookies.