This cute Baby Mulan & Baby Mushu Cake was made by Consuelo/Pasteleria Endulzarte. It is a single tier blue cake decorated with cherry blossoms. The cake is topped with an adorable Baby Mulan cake topper. In front of the cake is Baby Mushu.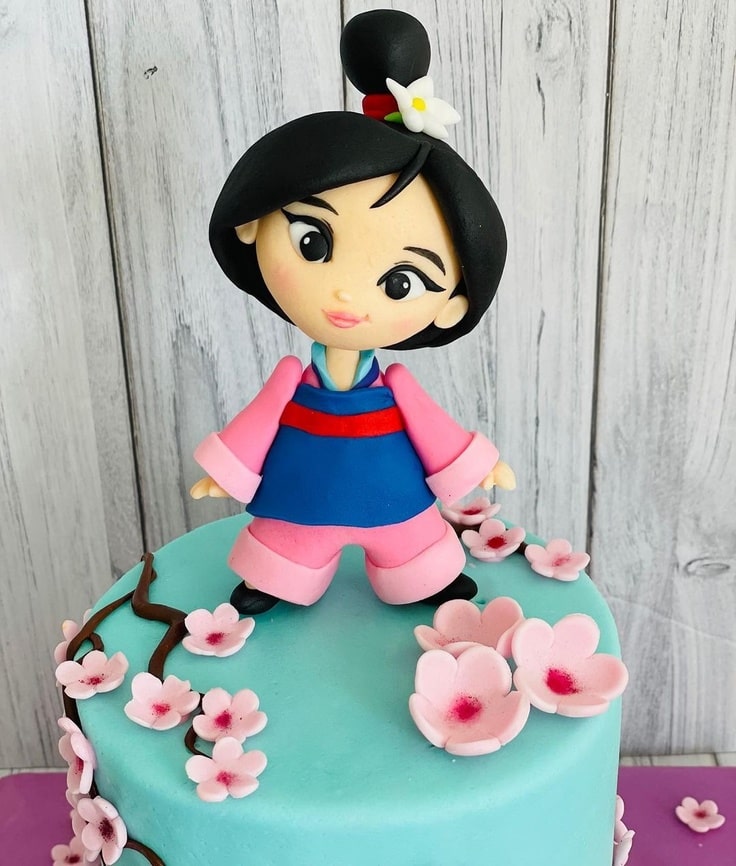 Baby Mulan is wearing a pink and blue outfit. The sleeves and legs are pink. The torso is blue with a red stripe. Her hair is tied up and there is a flower in her hair. Her head is cocked slightly and her eyes, which are larger than usual, are staring at you.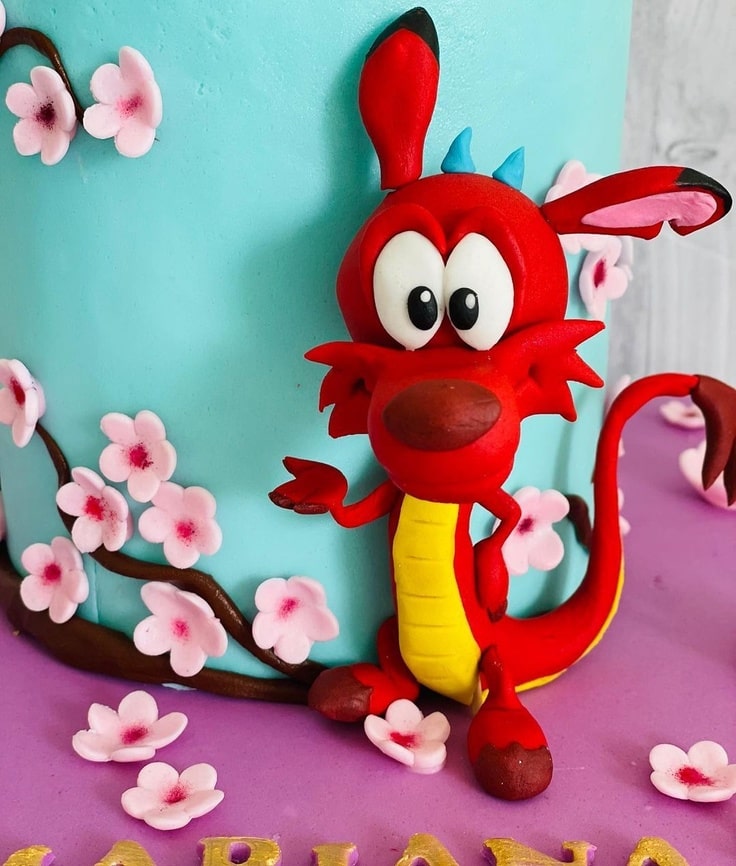 Baby Mushu is travel sized for your convenience. Mushu is red dragon with a yellow underbelly. He has big eyes which are staring at you. He has a large grin on his face. One ear is up and one ear is to the side. He is holding one hand up as if saying to help yourself to the cake.
This is such an adorable cake!
Looking for more Mulan Party Ideas?
This Mulan Mosaic Cake is one of the prettiest cakes I've featured on this blog.
These amazing Mulan Cakesicles include Little Brother, Mulan, Li Shang, Khan, the Matchmaker, Mushu, Shan Yu & Cri-Kee.
This lovely hand painted cookie features Mulan and Mushu.