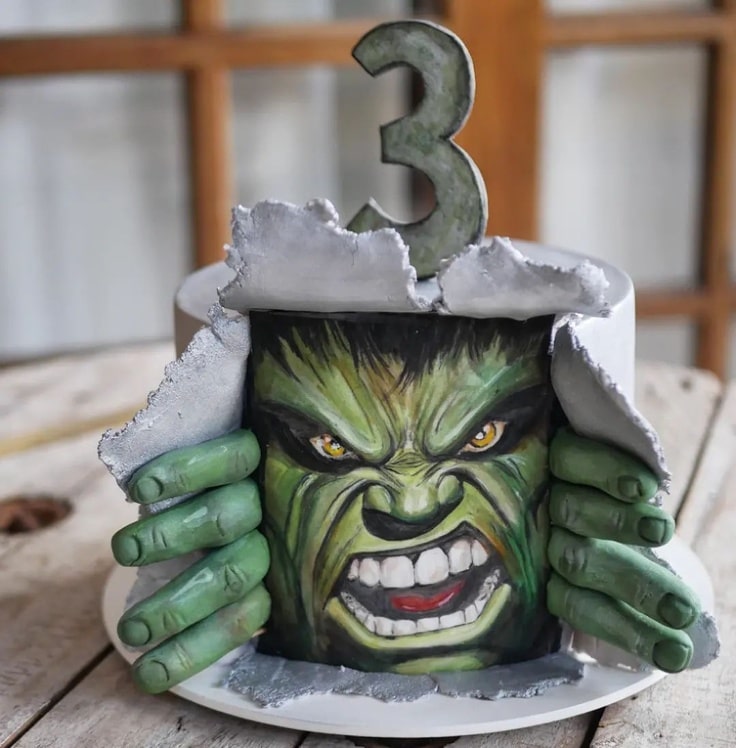 Wow! This incredible Hand Painted Hulk 3rd Birthday Cake was made by Lulu com Açúcar. The cake is a simple grey single tier cake with a grey three on top. The design is intention extremely bland and plain because the focal point isn't the cake. The focal point is the Hulk.
The Hulk has torn the middle of the cake with his hands and his angry face can be seen inside the cake. Lulu's hand painted Hulk is absolutely astonishing!!! He looks extremely angry because he is snarling and his brows are furled so that his eyes are almost sideways.
Lulu also did a wonderful job giving her painting depth. Just look at the Hulks nose, it really looks like it is further in front of his face than his teeth when in reality both are painted on the side of the cake. That is so hard to pull of this well.
Here is another variation of this Hulk Cake by Lulu. Both versions are wonderful.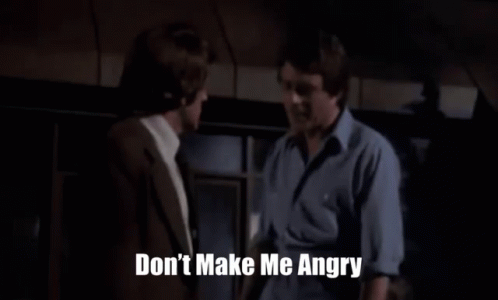 I have to disagree with David Banner. This is one case where I really like you when you're angry!
Looking for more incredible Hulk Party ideas?
This Hulk – Minion Mashup Cake is adorable!
This is the most popular Hulk Cake I've ever featured on Between the Pages. It is another awesome variation of the Hulk bursting out a cake.
This cute cake features Homer Simpson as The Hulk.
I know this is out of season, but this Hulk Pumpkin Carving glows green!