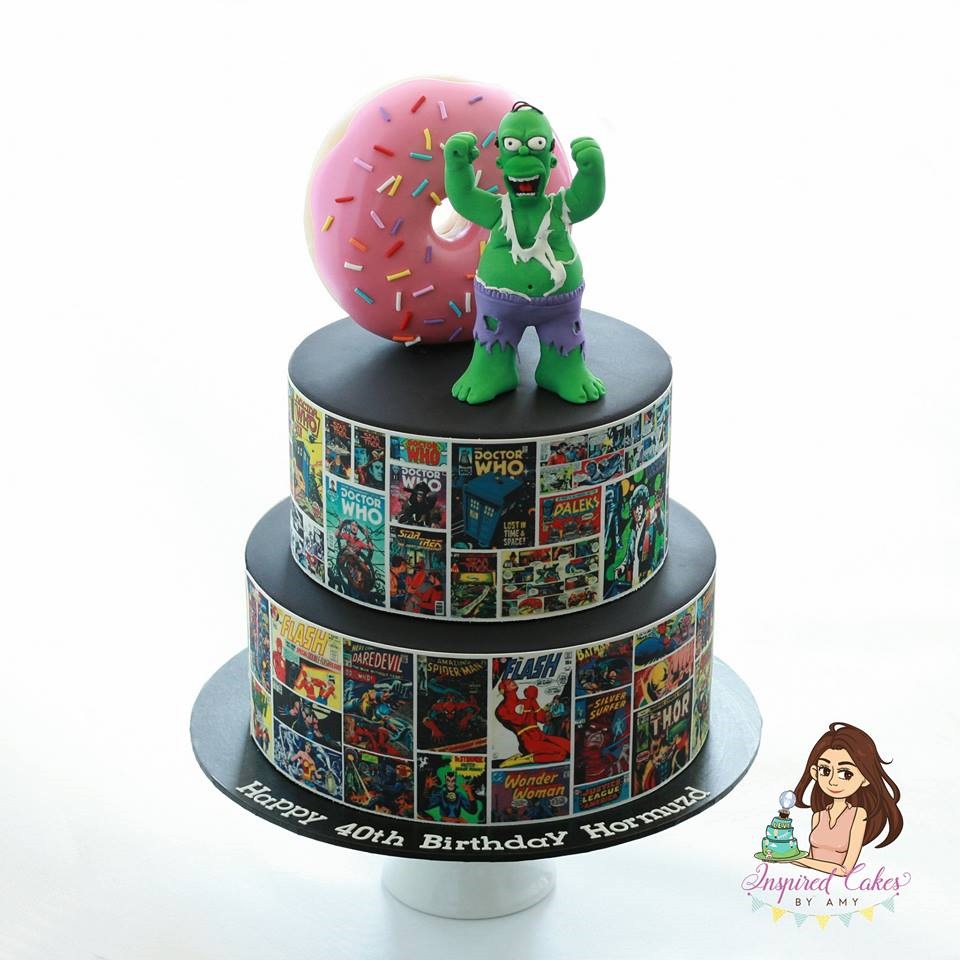 This wonderful Homer Simpson / Hulk Cake was made by Inspired Cakes By Amy. It is a two layer cake. On top of the cake is Homer Simpson as the Hulk standing beside a giant donut. The two layers of the cake are covered with comic book covers. The bottom layer is covers from Marvel and DC super hero comics. The top layer is covers from Doctor Who and Star Trek comics.
This cake topper is simply wonderful. The character's design is is based on the episode "Homer is the Incredible Hulk." Amy sculpted the donut from Rice Krispies Treats and fondant. The Incredible Hulk /Homer was modeled entirely from fondant.
Come back tomorrow to see more Hulktastic Cakes from Amy.