These Thor Birthday Party cakes and chocolates features a birthday cake with Thor's hammer and helmet , chocolate lollipops, mini brownie cakes, and chocolate truffles with Thor's hammer on top. Everything has coordinating colors of red, grey, and black. There's lots of yummy treats to choose from.
These Thor birthday treats were made by Doces Da Tata.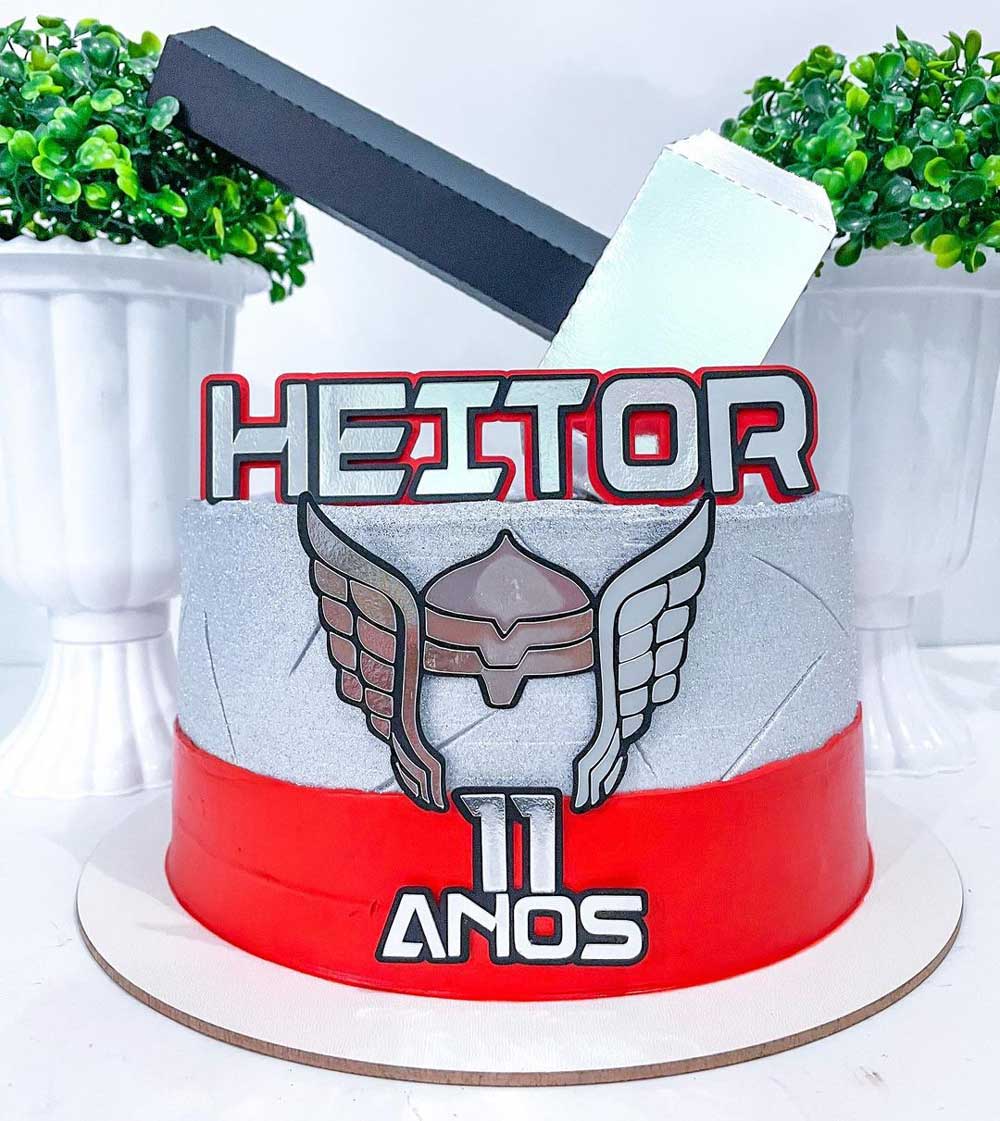 This single tier birthday cake has Thor's hammer on top and his helmet on the side. The birthday name is written on silver letters with a red background. The birthday age is in silver numbers with a black outline.
Also, these square Thor cake pops have Thor's hammer, his helmet, and the birthday name on 3 separate pops.
In addition, this Thor cake on a stick is a red square cake covered in red with a fondant silver colored Thor helmet on top.
Also, the brownie mini-cakes have Thor's hand holding his hammer on top.
In addition, these candy chocolate truffles have a fondant Thor's hammer on top.
These birthday party Chocolate lollipops are shaped like circles and has Thor's hammer, the birthday age of 11, and the Birthday name initial.
For more Thor party ideas take a look at this Thor Ragnarock Sculpted Cake and this Thor Sculpted cake and this Cake with a portrait of Chris Hemsworth's version Thor.